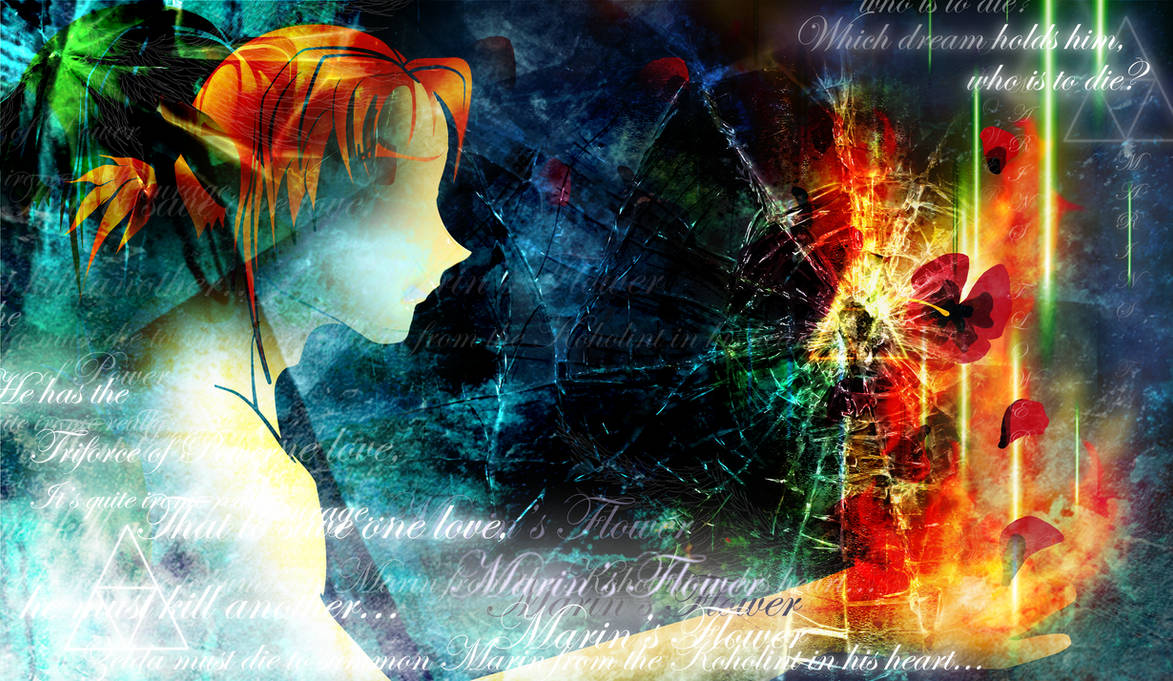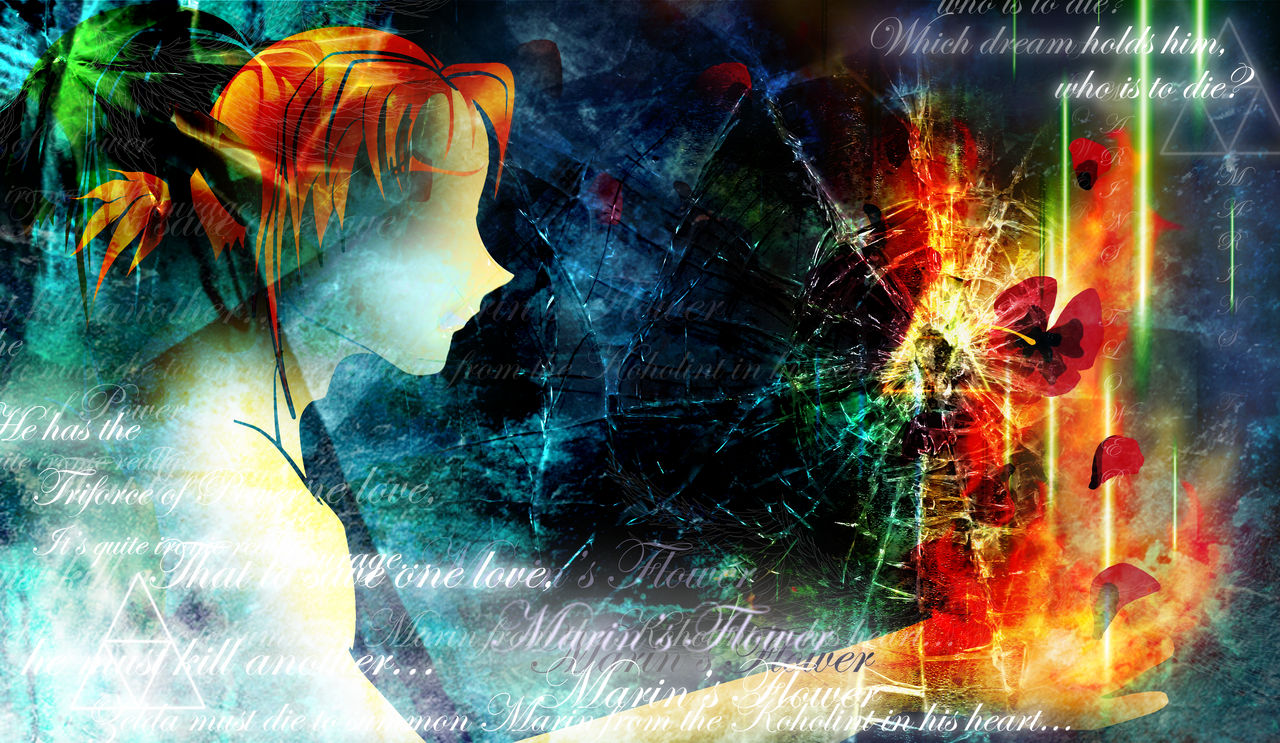 Watch
Alrighty then. My experimentation with textures and stuff ^_^
Originally Link's mouth was much more obvious and grimacing, but I didn't like it so much in the end, and so I made it more discreet

So anyway, this whole piece is my tribute to The Legend of Zelda: Link's Awakening. Yes, that wonderful old Gameboy game (ahhhh, memories). I've never finished it (I never finish any game

) even though we've had the strategy guide, but I recently read the manga. This convinced me to finally do a fan art for one of my favourite characters, and his love for Marin (though I'm a LinkxZelda fan all the way ;]).
The idea behind this piece was that Link is trying to recreate Marin using the power of the Triforce, but while he has the Triforce of Courage and Power (from killing Ganon), he doesn't have the Triforce of Wisdom. So he has to kill Zelda to raise Marin, but until then all he can summon is Marin's Flower (you can't see it any more but there's actually the same amount of floating petals and Wind Fish instruments).
Textures From:

(Tex 10, 13)

(Tex 124)
Broken Glass Stock:

Disclaimer: I don't own Link, or the Triforce or anything, and if I did, then I would make Zelda a playable charecter


Reply

Aww, thank you!

Reply

Wow, this is really impressive. :3
Reply

Yay, it turned out great

I like it thiiiis much! Good work :]
Reply