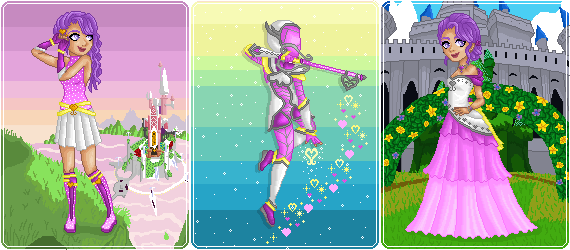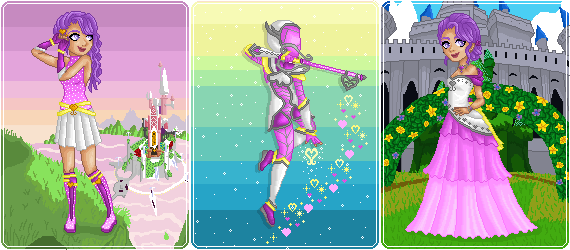 Watch



Eika






Summary:
Here is my entry for
theRainbowOverlord
's contest! OMFG! This took so long to make! Well the backgrounds did

, I may have gone a bit overboard with them but I'm pleased with how they turned out! I love the way Eika looks.
Round 1 - Here's Eika in her home world Radiant Garden, her journey kind of starts here with the heartless attacking. When it happens her brother takes him with her to
Traverse Town, her true start being years later when the heartless attack again and she loses her brother fast going on an adventure to find him.


Round 2 - Very simple Eika in her armour using one of her spells called Hearts Beating.
Round 3 - Lastly! Her ballgown, waiting in the gardens of Disney castle to go inside and join all her fellow adventurers!






Credits:Date Done:
3/7/2017
Characters:
Eika -


I love all the dolls even more the ballroom one

Reply

She's cute! Her grown is lovely and the backgrounds look really cool.
Reply

Thanks! I hope to have a sheet of her up soon, that's the first poofy ball gown I've done... I'll get the poof better next time lol.
Those backgrounds are the death of me! I'm really happy with them though, the first one took the longest but I really love that one.
There is something related to one of your KH characters in here, if you notice

Reply

Welcome, I'll look forward to her sheet.
Hmm, well she does have a similar story to Tama but other than that I'm not seeing the connection.

Reply