XXL FAN STAMPS of Stuff I like



:thumb567720520:



:thumb570678561:
















:thumb487584174::thumb486833995::thumb486810343: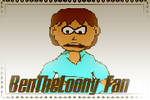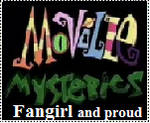 :thumb192556629: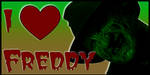 ---------------------------------------------------------------------------------------------------
Other stamps














Other Acounts:

my goofy older brother hass a Da Acount as well.. go watch him..

What Sonic-X Character Are You?
Hosted By theOtaku.com:
Anime
What Spongebob Character Are You?
Hosted By theOtaku.com:
Anime
Nepeta Leijon
Take What Homestuck character are you? today!
Created with
Rum and Monkey
's
Personality Test Generator
.</p>
Nepeta likes friendly roleplaying (which was said quite a while ago), though not the dangerous kind that caused a certain accident to a couple of people. She has a naive view of everything. She lives in a cave and hunts and eats animals, then wears their fur and paints with their blood. In fact, she uses this blood along with soot and ash to create wall art, such as story boards for a comic and her shipping wall.

Nepeta seems to have a lot of similarities with Kanaya, which may or may not be significant. Both of them are - despite Andrew's noted lack of perfect analogues - the most similar to Jade of the trolls. Both of them are also green-blooded middle-caste trolls with friends on either side of the blood spectrum whose relationships are observed and moderated to some degree (Kanaya is the meddler, and Nepeta keeps a shipping wall while being generally agreeable to everyone). Nepeta was the one to see Aradia and Equius's kiss, and Kanaya was the one to see Vriska kiss a helpless Tavros. Although Kanaya reacted with shock (due to her mating fondness for Vriska), Nepeta just updated her shipping wall.
Icon made by

who says that i am stupid
big thanks to you to