It's one of those tags, so here are the rules!
The first ten people to comment on this journal, I will put their avatar and the 3 deviations I like the most from their gallery on the list!
If you comment, you have to make a journal like this and do the same thing, putting me in the first spot
The idea of this is not to get a free feature, it is to spread art around for everyone! If you don't re-do it you will be taken off the list.
As an extra, if you'd like to comment but do not want to feature anyone or be included on the list... let me know, so I won't automatically check your gallery!
And now... our players!
1

I am a sucker for Leila's artwork, especially when the sissy is just so flamboyant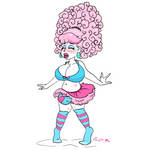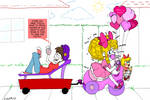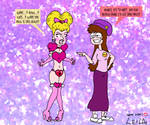 2

I had never seen Jenna's work until she commented... and discovered some great captions.
3
4
5
6
7
8
9
10