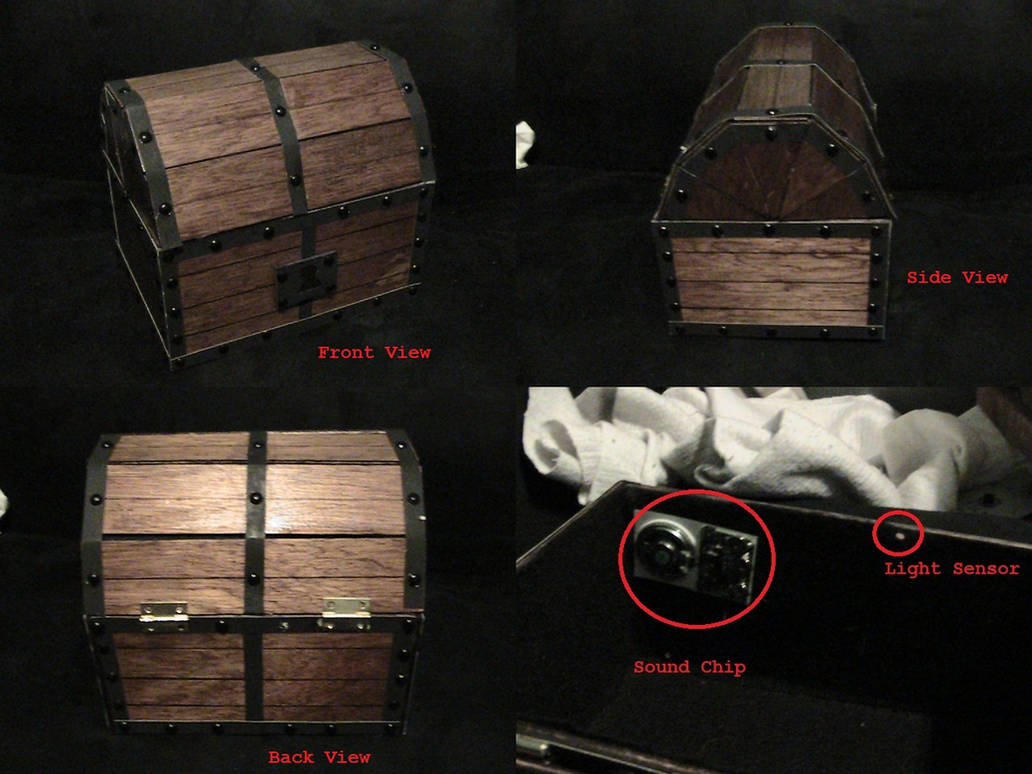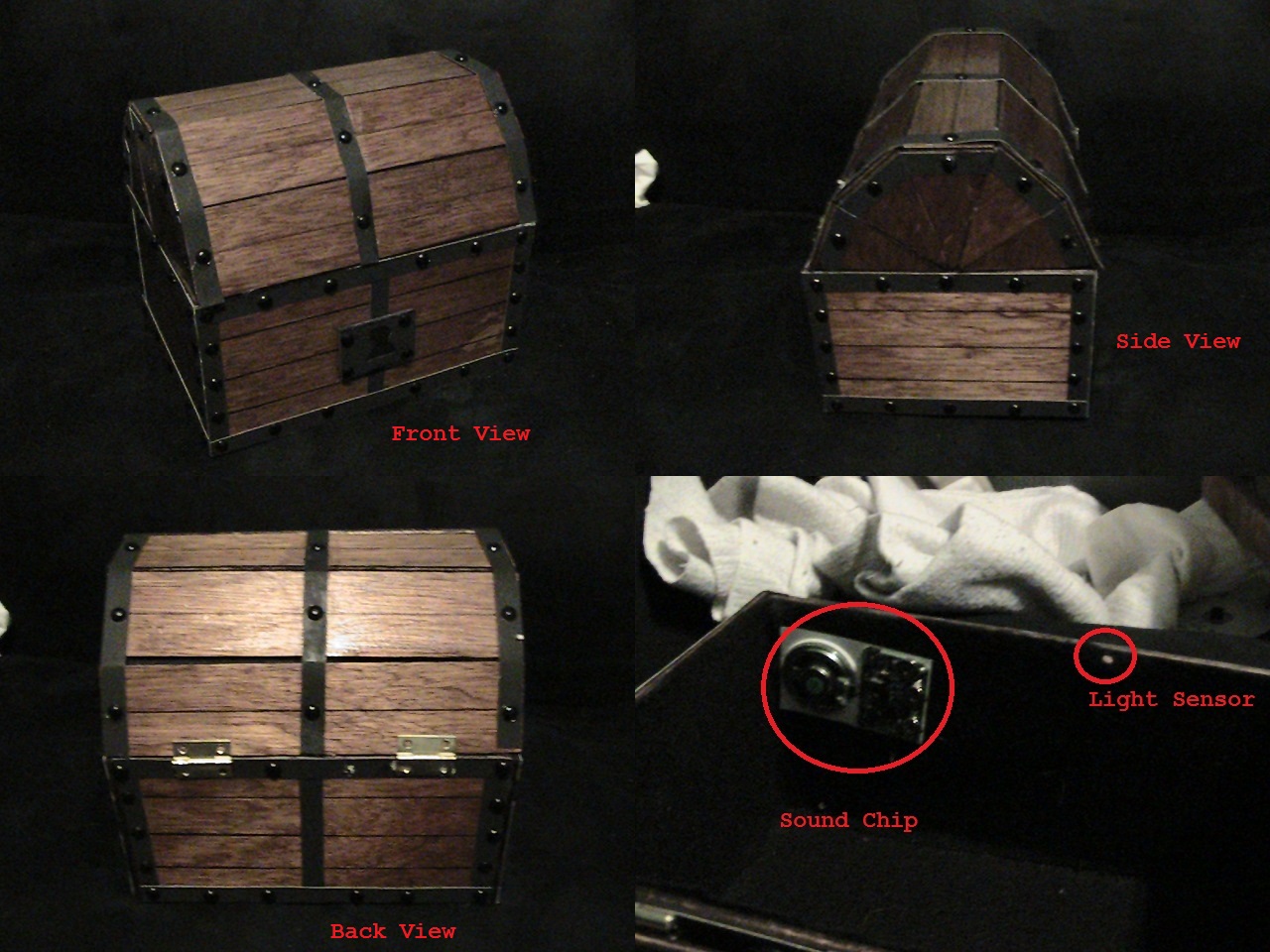 Watch
After much work, some close calls in regards to the hinges (thanks to the wife for getting the right adhesive for me to finish the project), my SGDQ 2013 prize project is complete!
This prize will be a prize for The Legend of Zelda: Twilight Princess. In order to be eligible to win this, you'll have to donate during that game. Current schedule start time for it is 7/29/2013 7:25:00 PM CDT (schedule subject to change).
The key to the whole thing is the light sensor + sound chip, which is put in the front inside of the chest. When the chest is opened, the light sensor tells the sound chip to play the loaded audio file, which is the large chest opening sound from Ocarina of Time.
Please be sure to watch all of SGDQ which starts 7/25/2013 1:00:00 PM CDT. You can view it at speeddemosarchive.com
To see and hear the chest in action, you can a video here:
www.youtube.com/watch?v=EsmzW5...

I'm making this chest also XD Its a gift for my boyfriend but I'm having trouble finding sound chips.. I bought a card where you can record your own message but it sounds.. not really goo :c I'm bad with electronic things.. And the website where they have the tutorial for this it docent have the wiring instruction so I'm completely lost! QAQ
Reply

I got my sound recorder from BigDawgsGreetings (
myworld.ebay.com/bigdawgsgreet…
. You'll want to look for one that has a light sensor on it. The devices are pretty easy to use and pretty cheap. The devices have a USB plug that allows you to import a sound file for better quality.
Hope this helps!
Reply