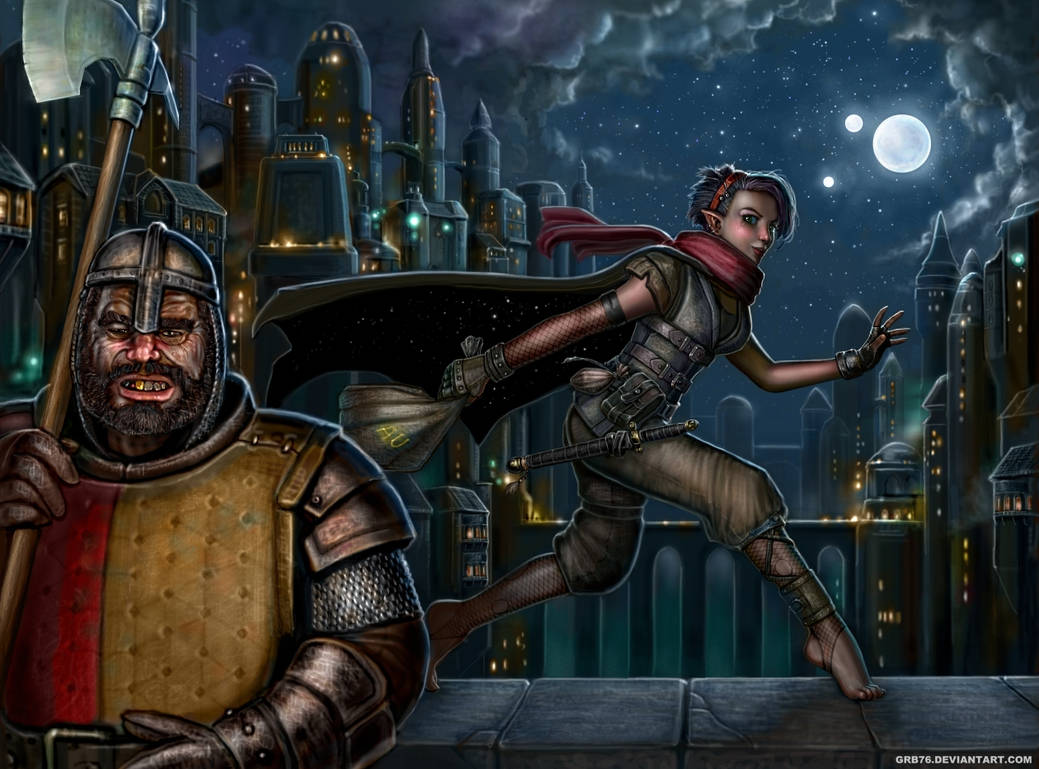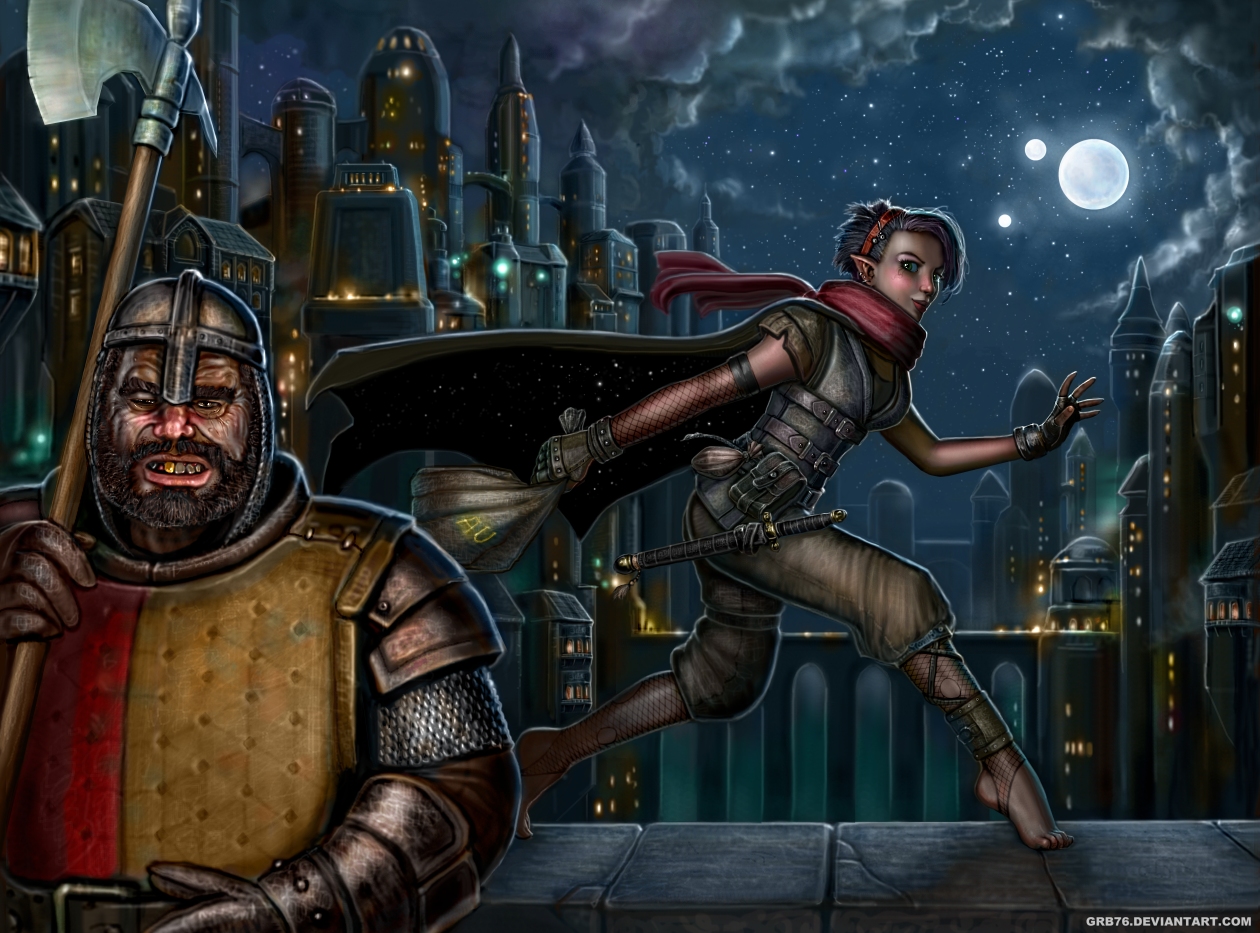 Watch
"A young elven sneaky sneaky thief looking for suitable donations."
Here is the promised thief. Don't blame me if your valuables go missing. Most of the voters wanted "a practical" thief. Well, if I know something, it's that I know *nothing* of practical stuff.
The girl is a standard Dungeons & Dragons rogue and an expert cat-burglar. Her name is Poppy Baublesnatcher. I think she has halfing blood in her...
And the city is Sharn, of course, Eberron's own "Coruscant". I actually considered adding flashy adverts. Illusions! Major businesses advertising their services.
[link]
Tools: Mouse, Paint Shop Pro.