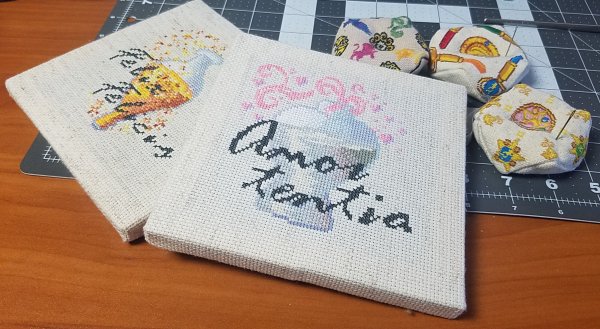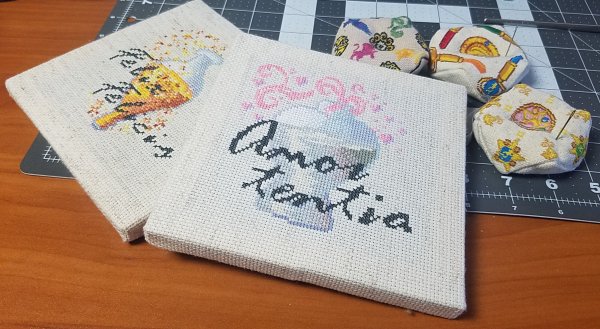 Watch

Patterns for my Cross Stitches are available on Etsy, Patreon, or both.

I am terrible at keeping up with DA, so contact me one of these ways:

Twitter: @ Sirithre

Instagram: Sirithre

Twitch: Sirithre

As a followup to my Felix Felicis piece, I decided to stitch another potion. I didn't quite finish it in time for Valentine's Day, but it was done on the 1tth.

Close enough, I think

It's hard to tell in the photo, but some of the 'confetti' coming from the vial is stitched using Kreinik, giving the piece a sparkly finish in person.
Some of the potion itself is also kreinik, giving it a mother-of-pearl sheen as described in the books.