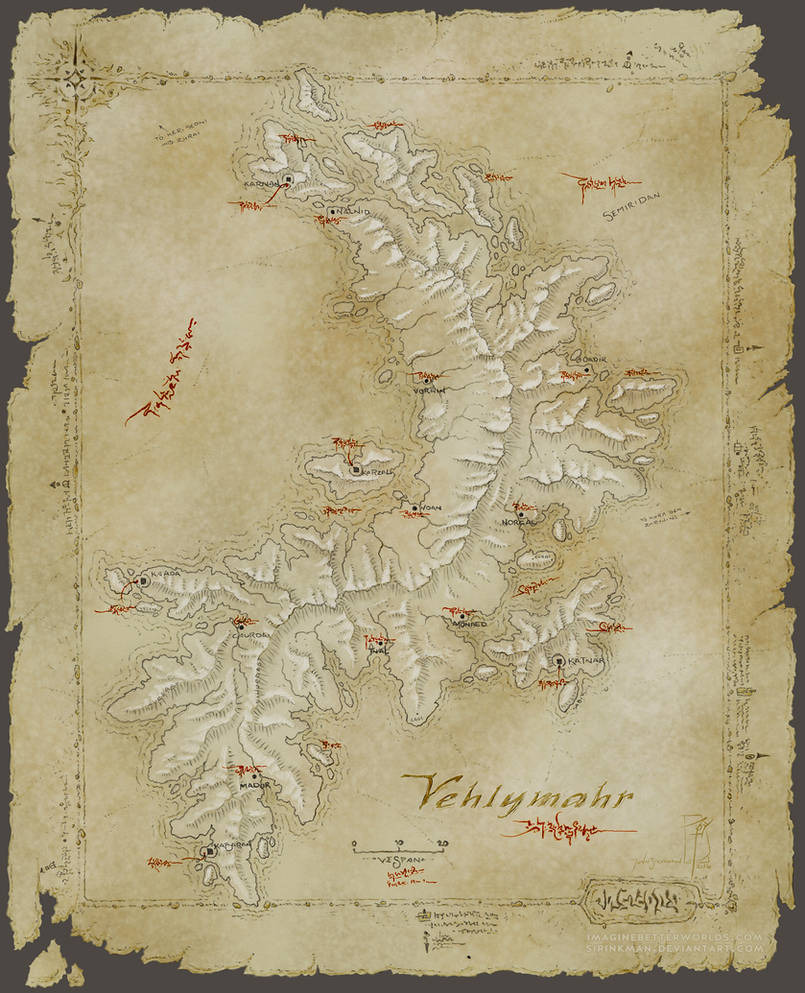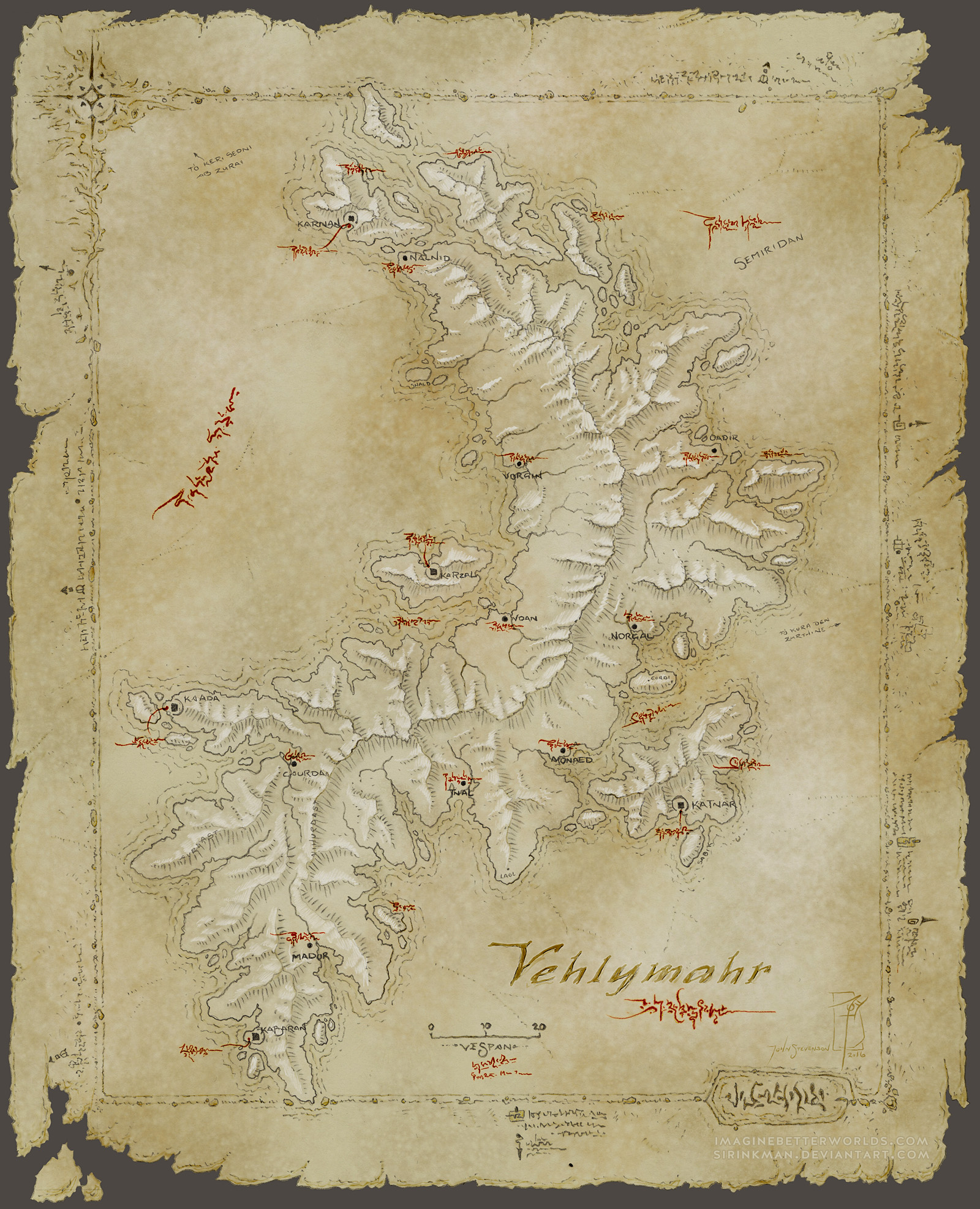 Watch
from pencil sketch to PS for some texture and color, plus some text
This map was a test of some concepts, mainly a nice aged look but also for some ink effects and a chalk look for the highlights.
I was trying to make the map look as though it had been owned by a number of different people who had made notes on it in their own languages.
I was satisfied with the results. I'll definitely do this again.
Other bits.... [first is the original pencil sketch]

Good looking map! Looking forward to others like this

Reply

Another fine piece! Very cool!
Reply

I love it! I used to create maps on Flash software when I was a teen. I played imaginary stories by using those.
Reply

This is a great map! I always enjoy seeing what you do, and I feel that you've surpassed yourself there.
Reply

Reply
Very nice.

Reply

Awesome I already made a language an alphabet only a map is missing.

What's the writing system in red oyu are using?
Reply