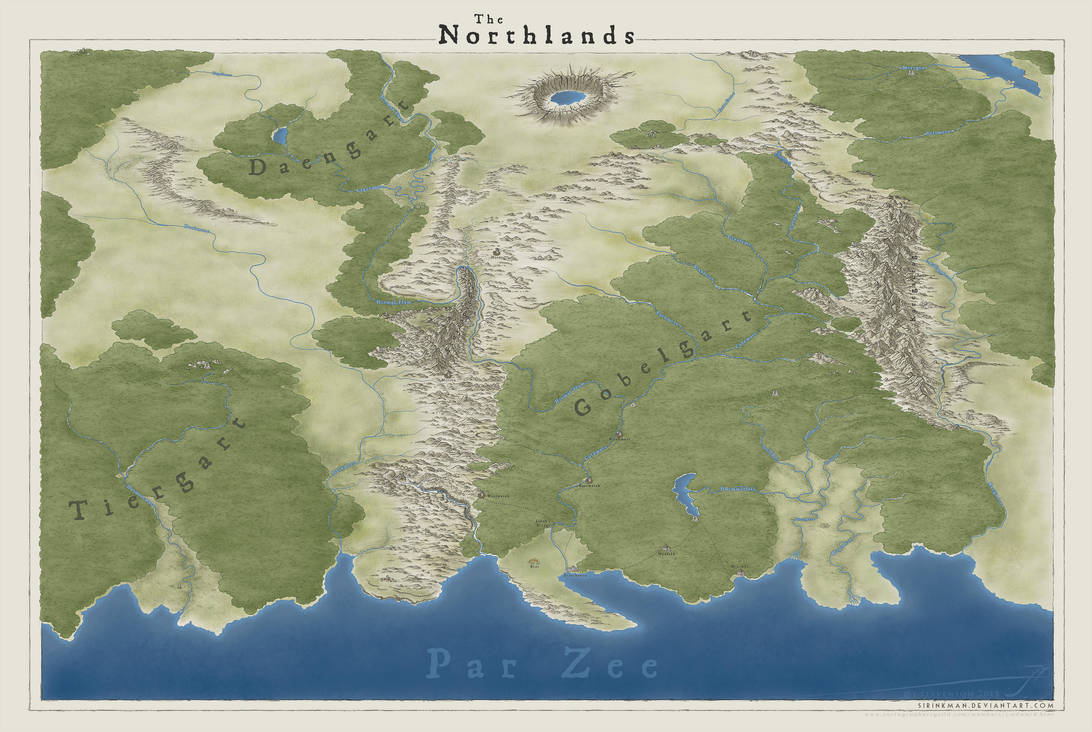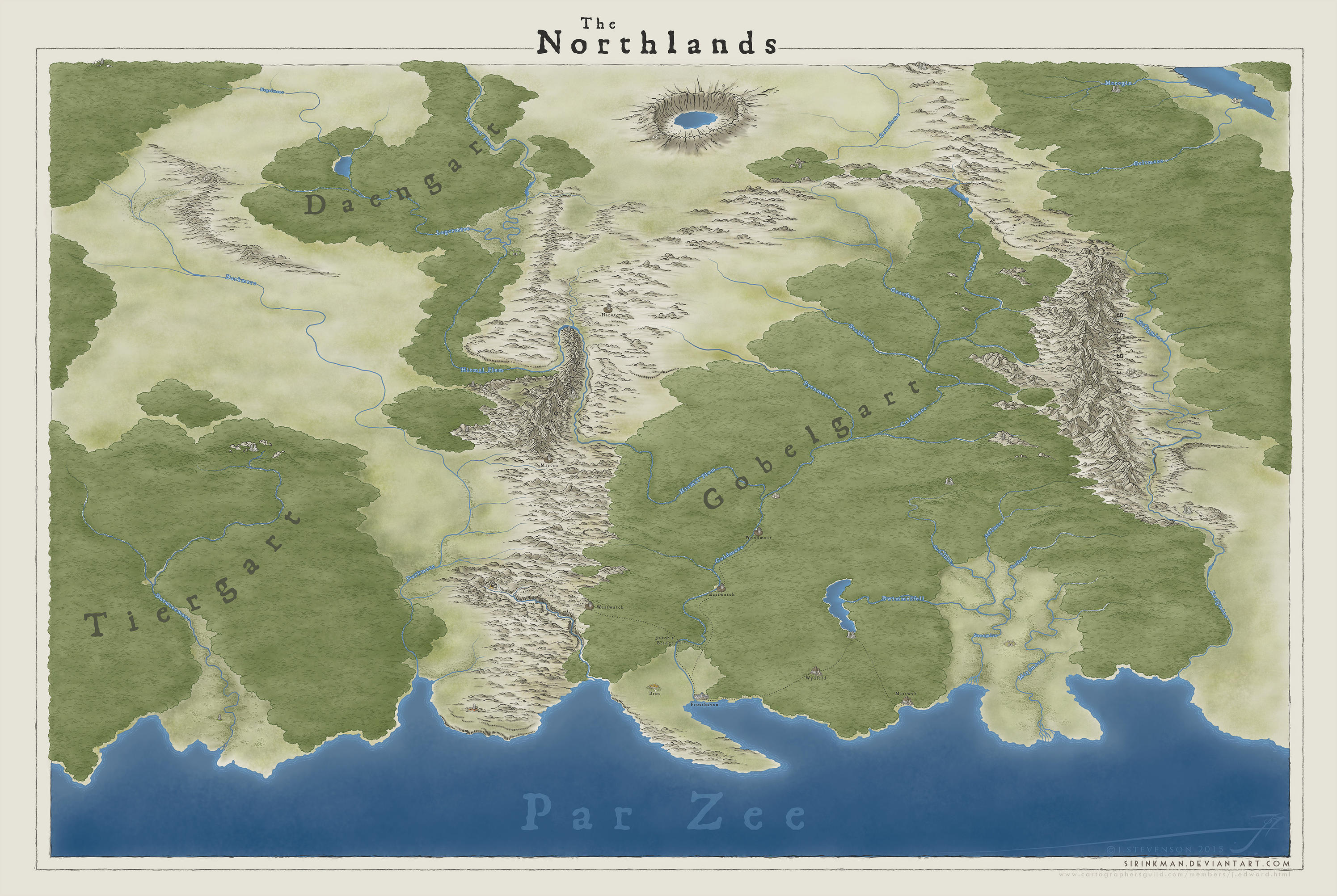 Watch
Drawn/painted in PS
I was commissioned again to revisit the lands around Frosthaven for the same client from over on the Cartographers Guild.
Jim is a great client and provided a thorough design brief for me to work from. This piece was done over a week and was a pleasure to work on. If you're interested in a commission my profile page has my contact info. Cheers.
Some people had asked about getting a print of this map so I made them available on Red Bubble.
You can check them out at the link -
www.redbubble.com/people/sirin…
Other bits...

I see you're using similar perspective as with Improbable Island.

Reply

Indeed. It is an attractive perspective.
I lean a bit more toward an oblique view, but this one lends itself well to showing more detail across a larger region.
Reply

Another win

Reply

Reply

Reply

Very nice work!

Reply

Another excellent map with a really nice level of detail.
Reply

Wow. This is a beautiful map with lots of details. Where are the northlands from?
Reply

Thanks Simon.

I guess they are in a private game world.
A client commissioned me to do Frosthaven and then the Northlands for his groups campaign page on Obsidian Portal.
There's a link in the Frosthaven description. He does a good job of developing his campaign world for his players.
They are a lucky group I'd say.

Reply

Ah okay. It's just because I wonder if the person at least speaks german, because of some naming. I think about 1/3 of the names are a mix between the german and the english language.

Reply

I know he lives in the US but he does utilize German and a few other languages in the reference material he gives me.
Some of the river names are ones I added as he hadn't named them. But he liked the names so they will be used for the campaign as well. I might be the one adding the english bits that you're seeing.
Reply