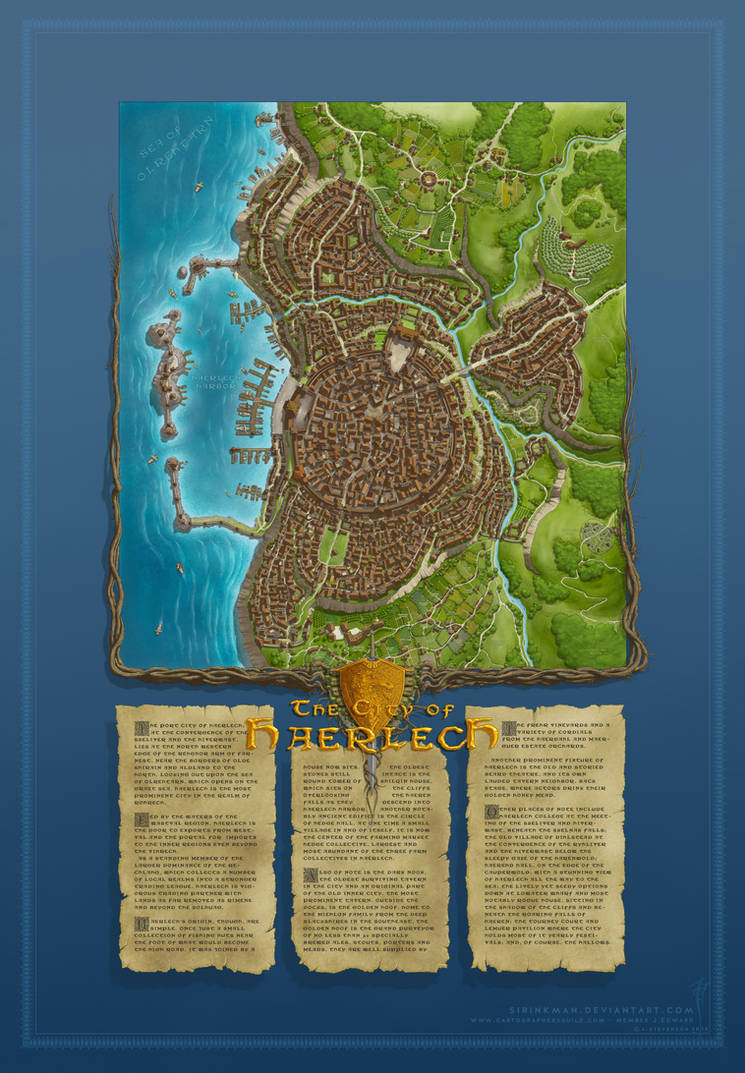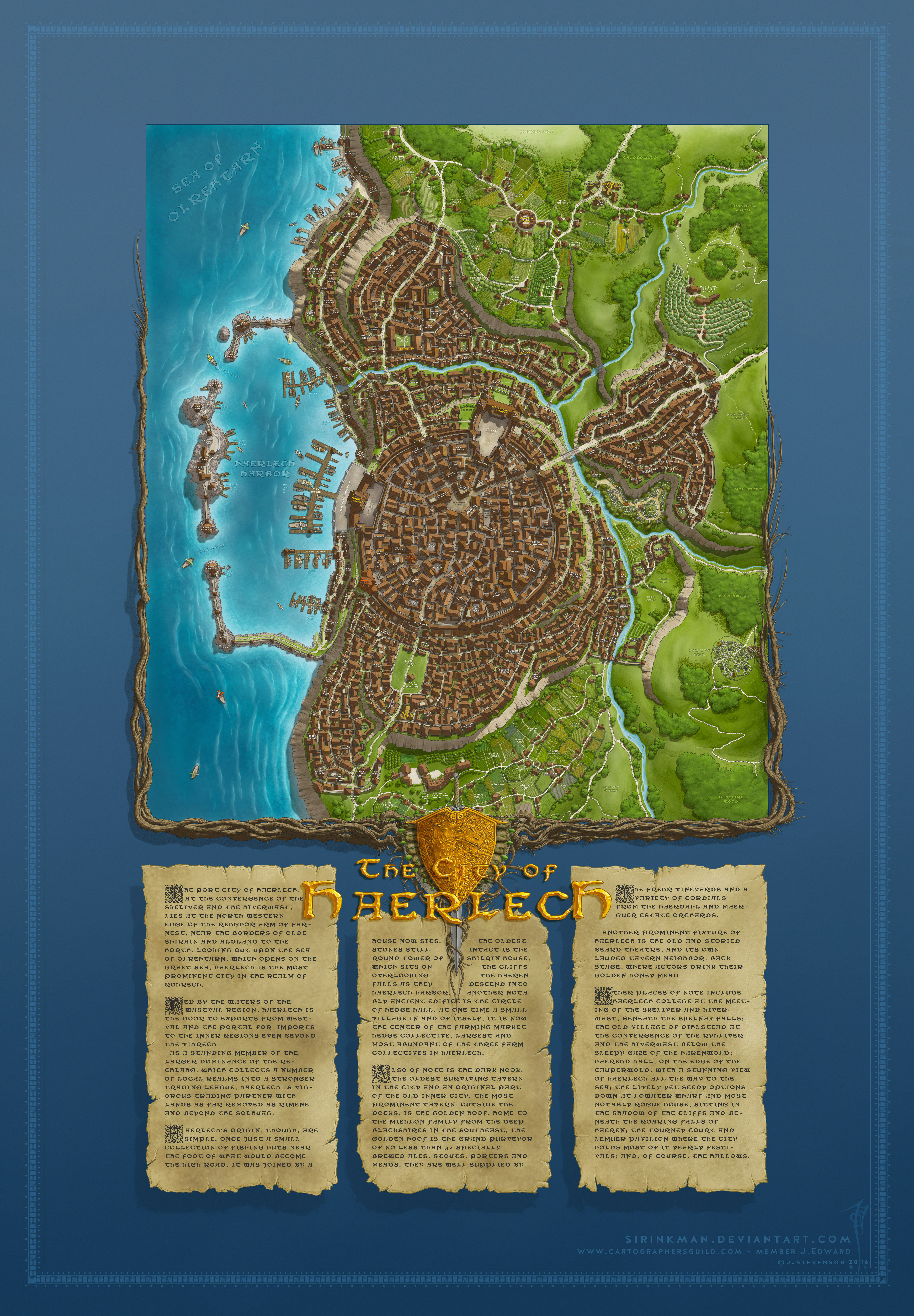 Watch
Now available on INPRNT -
www.inprnt.com/gallery/j.steve…
All hand drawn/painted in PS from a rough pencil sketch
Who would have thought that a simple monthly challenge on the Cartographers Guild would lead me to spend a year or more working on a map.
In early 2015, I joined the February Regular challenge to map an evolving map.
I had started something like 3 or 4 city maps trying to decide what to do.
Ironically Sagemound was one of those sketches.
I chose one and started the challenge with 3 days left. Needles to say I didn't finish by the challenges end.
But I decided to keep it going with a WIP thread. That thread is now over a year old. WIP here -
www.cartographersguild.com/sho…
Much thanks to the Guild and the many people there for giving me some great advice, critiques and encouragement while working on this.
I really do appreciate it. I think it lead to this being a better map.
I can really only upload a 50% version as the original was made large to be printed as a poster.
There will be more story and mapping that goes with Haerlech and the Lands of Luma.
Other bits...