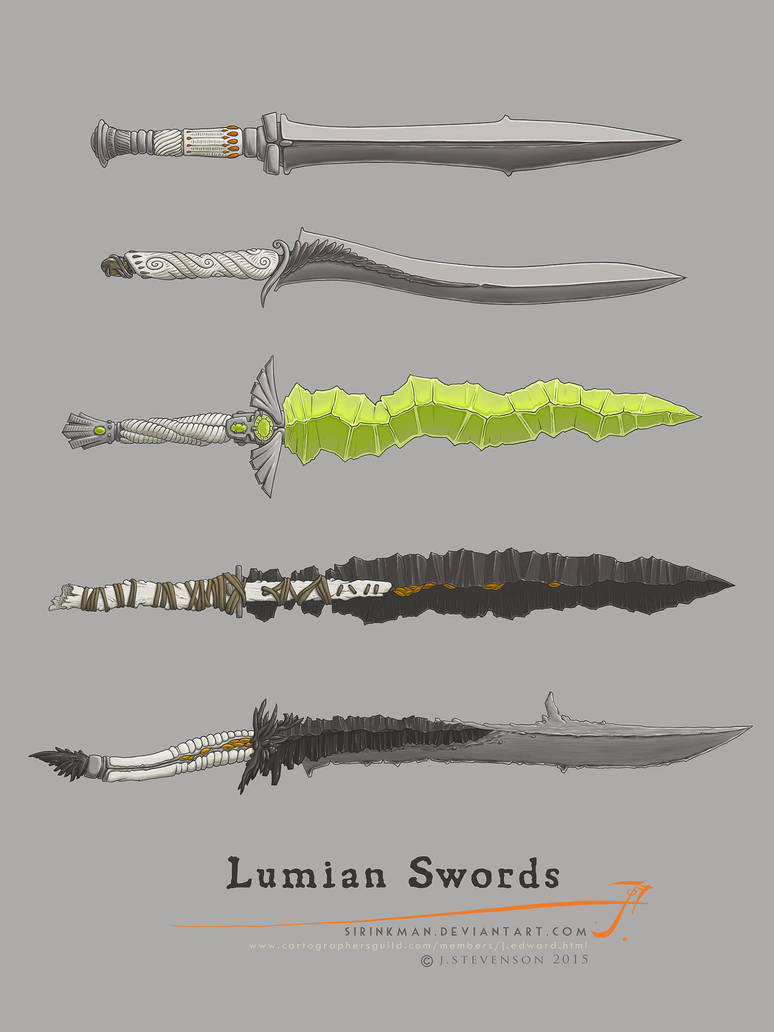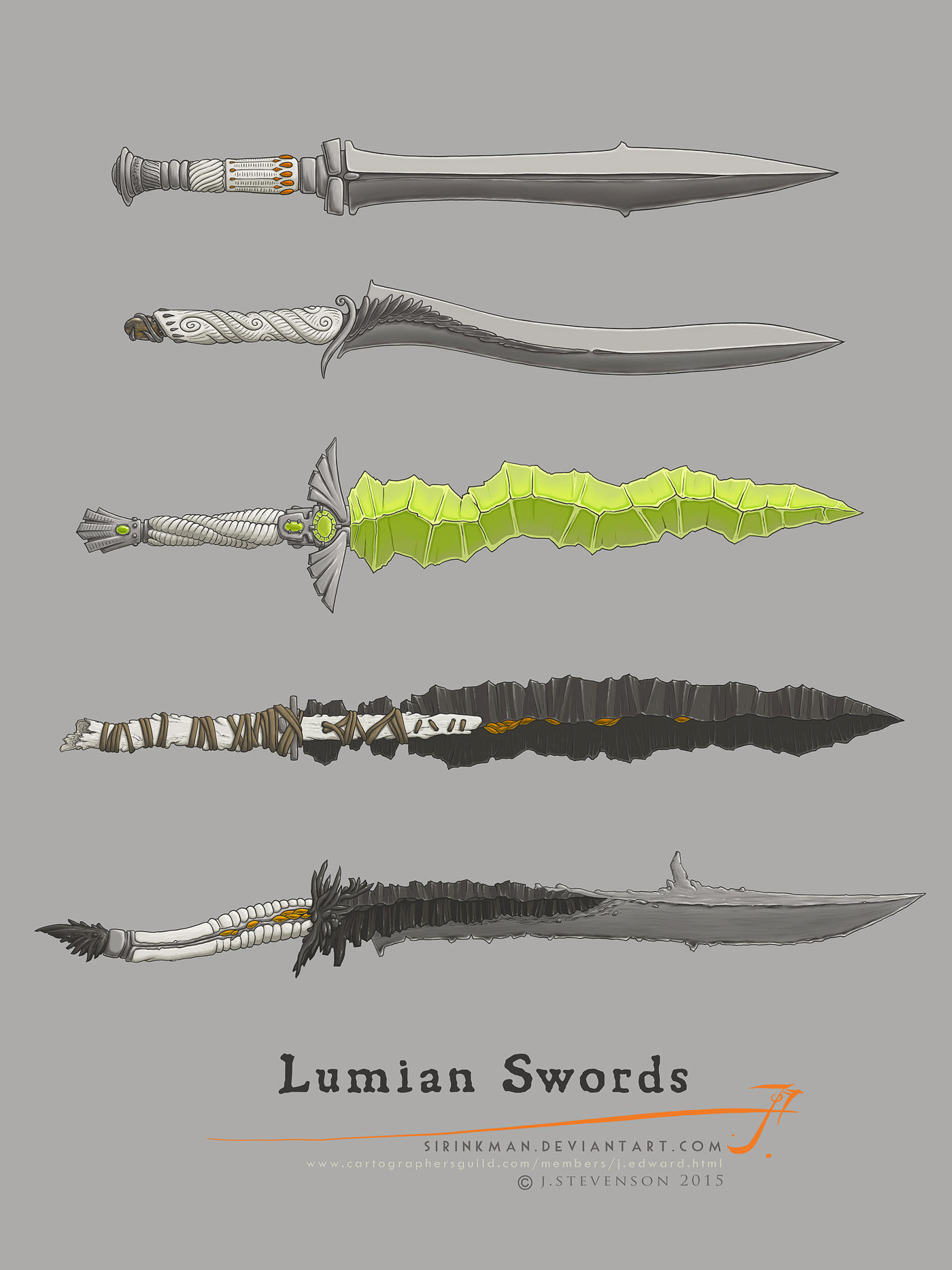 Watch
Participant of the CGTrader Digital Art Competition
www.cgtrader.com/
I'm entering CGTrader's competition for 2018 with a few pieces.
This one is for Object Design concept art.
New swords from the lands of Luma. I was trying some new materials here and was pleased with the results.
The crystal sword is a nice counterpoint to the metal and dark stone. I did these without the back shadow as it just seemed to make it harder to see the shapes, Hope you enjoy them. Cheers.
Other bits...

Reply

Refreshing designs! You have no idea how much I like that.
Reply

Thank you BF.

I keep trying to do new things with these.
The crystal sword was one I'd been wanting to do for a while now.
Reply

By the way: your flint sword reminds me of the Malazan Book of the Fallen series, which has undead Neanderthals in it. Verrry nice.
Reply

Now that I'm reading them I can see what you mean.

Thanks for suggesting them by the way. Wonderful books.

Reply

I know right? I'm reading the sixth one now!

Are we loving the Malazan soldiers yet?
Reply

Indeed.

I am a third into Deadhouse Gates. I absolutely love his style.
It is really full and rich but still full of good characters.
I would ask who your favorite characters are but I don't know how they might have changed.
I loved a lot of the characters in Gardens. There are some good ones so far in Deadhouse.
I'll have good reading for another few months.

Reply

Oh I have no absolute favourite - there are so many I like a lot. And every other new character that gets introduced turns out to be deep and intriguing.

I'd point you to the Malazan fan group here on DA, but there's a chance you'll encounter some spoilers there so I won't, for now.

Enjoy your reads!
Reply

I have a whole stock of stone weaponry I've been meaning to get to. I have an affinity for really ancient prehistory types of things.
Undead Neaderthals.... a much underused character.

I think there's a lot more to the Neanderthal story and it should be expanded on.

Would you recommend his books? Are they a good read? I'm always looking for new books to read.

Reply

Well I am very much enjoying the series even though they're
A. wordy and DEFINITELY for clever folks. I'm being severely tried as a non-native speaker, but on the flip side, I learn something new nearly every half-chapter or so
B. violent and at times EXCEDINGLY gory or gross
C. Of a scope that won't let you get away with just reading the one book and grasping everything that's in there. There's so much going on and overlapping I'm awestruck whenever I think of how tough it must have been to plan all that

That being said, the characters are of the most interesting I've read in Fantasy, maybe to date; plus,
the cultures are varied and very well-researched. The author later turned out to be a archeologist and antropologist - I'm not surprised! Oh and huge impact; 'Chain of Dogs' and 'Memories of Ice' had me crying. Me, a grown person.

So yes, if you can stand some icky details of a gritty setting, I can recommend 'The Malazan Book of the Fallen' series to you.
Reply

That sounds splendid and engaging.

Thanks for the thorough info.
I tend to look for a series of books that I can read for a while or an author with a good amount of work so I can read them for a good long time. An example - I went through the Dune series in a week and a half.

I need a lot of stuff to read to keep me busy.

Sounds like this is up my alley.
Reply