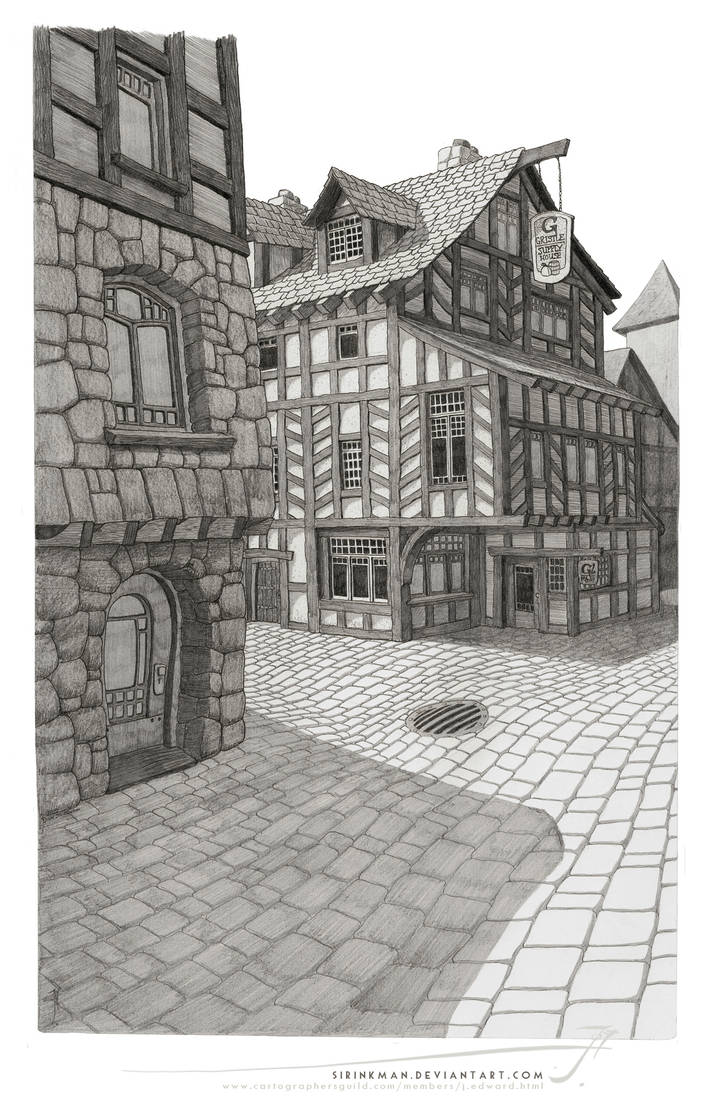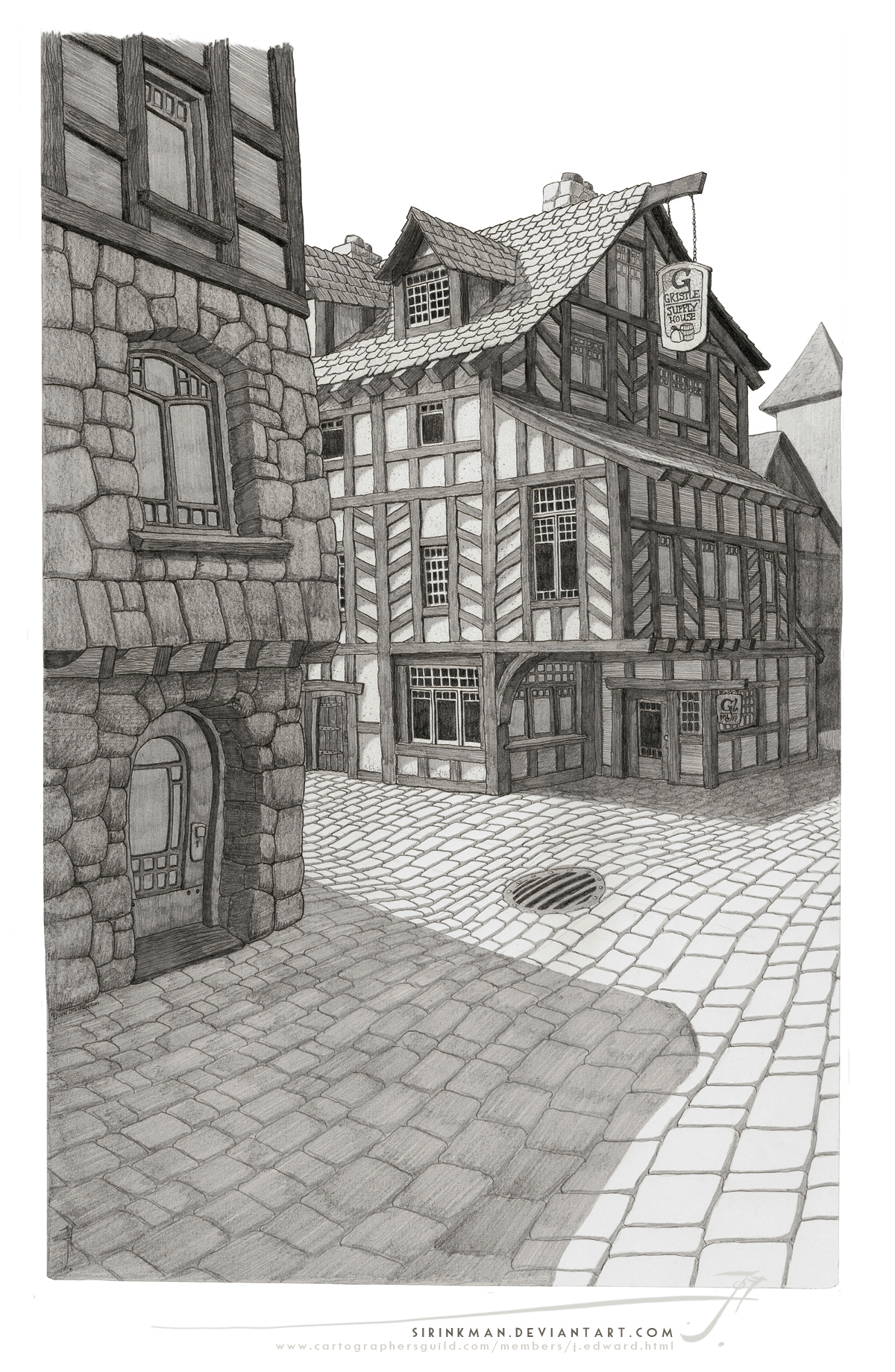 Watch
pencil drawing
The view is from the corner of Harbor street and Gristle road in the city of Lonshiel, in the Marlwood region of Shirain. Gristle road is named from the Gristle Supply House which is one of the older businesses in Lonshiel, along with the Barnacle Tavern and the Guild of Boatmen.
More from the city of Lonshiel will be coming. I'm working on the map of Lonshiel right now. Cheers.
More from the region...