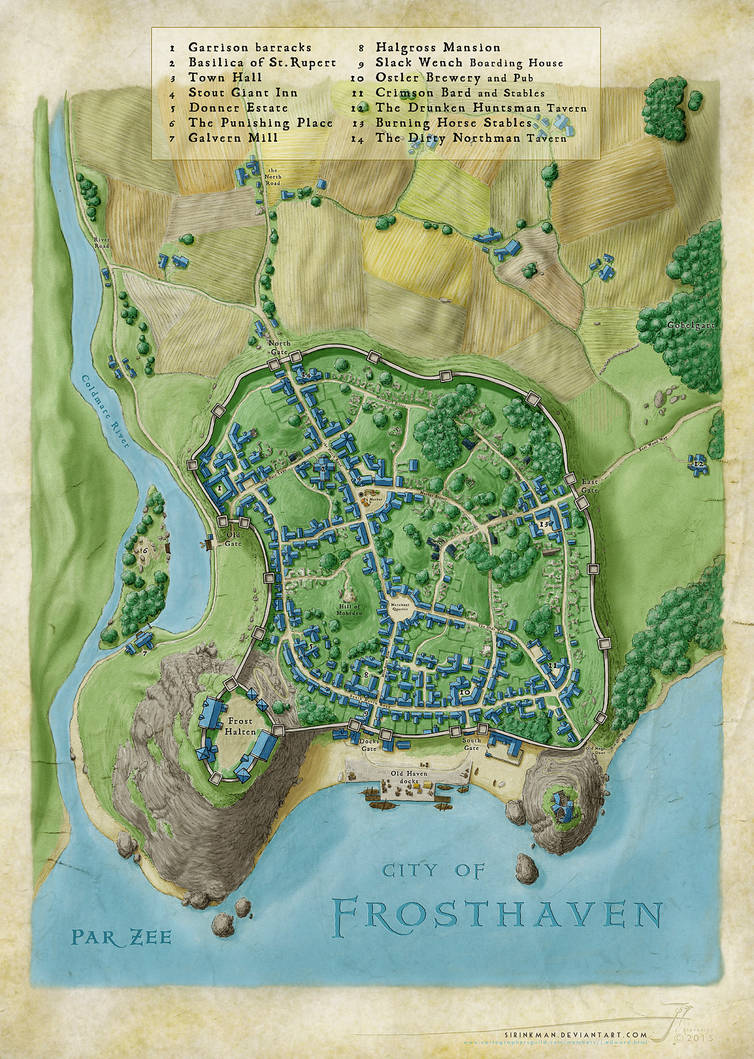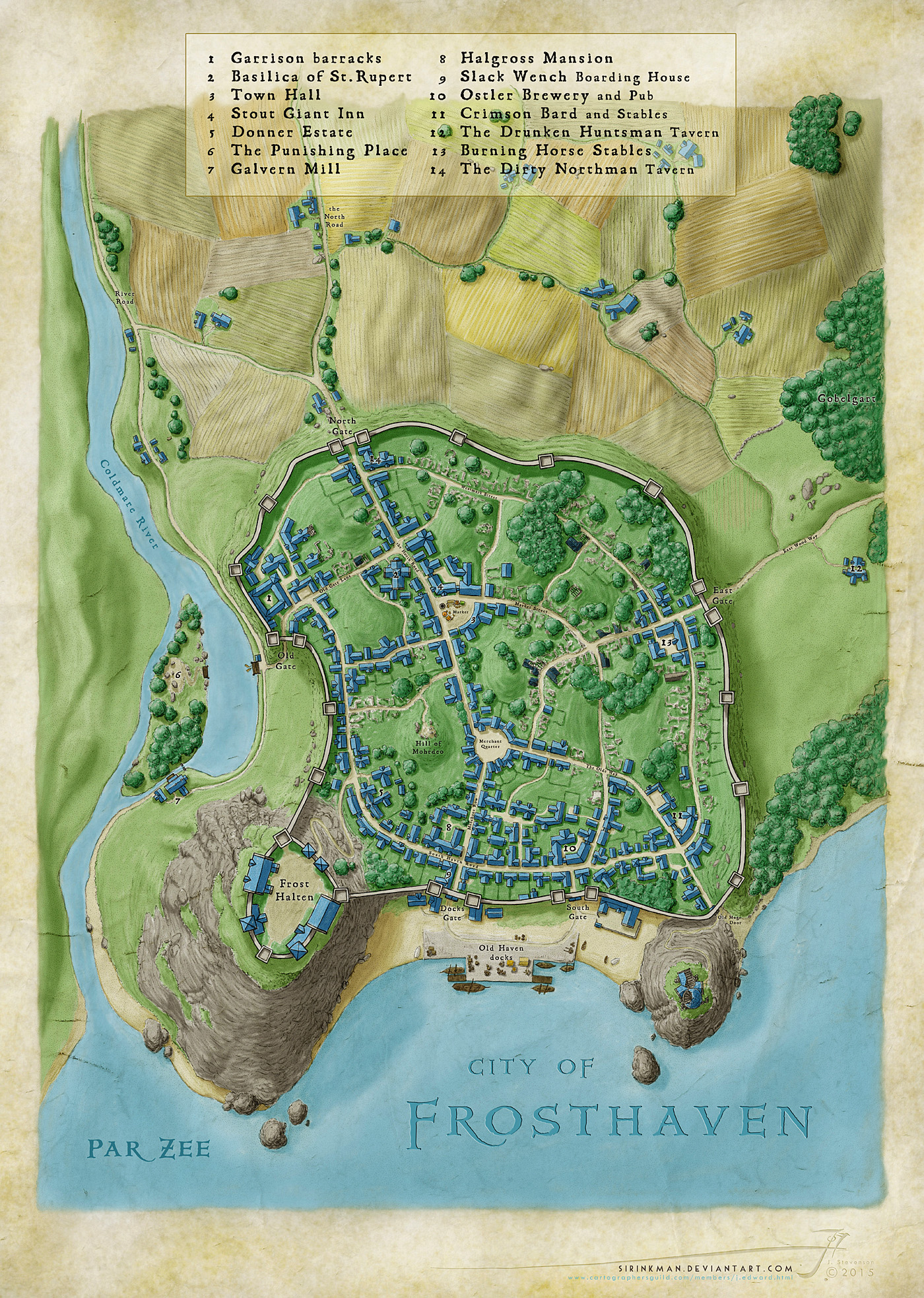 Watch
A few days ago a member on the Cartographers Guild website commissioned me to make a map of the city of Frosthaven, where his group campaigns over on Obsidian Portal. Here's the link if you have an account -
the-harsh-northlands.obsidianp…
Jim's a great guy to work with and gave me a really good design brief for this. It was a pleasure to work on and I am really happy with the result. I'm glad I was able to work with him on this.
I am available for map commissions as well at this time. Cheers.

Some people had asked about getting a print of this map so I made them available on Red Bubble.
You can check them out at the link -
www.redbubble.com/people/sirin…
Other places of interest...