The doors of Dream traverse the illusive silver roads, near and far, beyond Dawn's dull drapes and the dusty veil of Time.
From worlds Far Beyond to the halls of Nowhere on the shores of Eternity, these doors bring tales of the fantastic
and the mundane from all over the many realities of mind and space.
Dreamers catch wisps of whispers on the winds of other worlds;
a slip of a tale that slithers half-told into sleep-weaving minds, carrying hints of legends not of the waking world.
Rarer still are those sleep walkers who can cross the Grey threshhold and truly traverse the misty realms of Outer Yon,
and the shadow shaped illusive Lands Beyond; Grey wanderers, astride the mystic vales between fantasy and reality,
Dreamland's vast horizons and the hard-line stasis of the Dawn treader's realm.
The doors can take you to so many far flung places; from Nightswane to Nhyn, the light layers of Time to the lands of Luma,
from the far side of the Dark Still to the magic steeped alleys of the Nightside. Stories abound just over the threshhold.
Welcome stranger. Let me be your guide, out here in the dreaming wide, far beyond the edge of the waking world.
This is a piece that I spent some time crafting for my story blog, just recently begun -
www.doorsofdream.com/
I'm going to be posting stories and associated imagery over there each month.
Sometimes there will be serialized stories, other times complete tales.
It's a way to push myself to fill out the tales of Luma and Nhyn, as well as some other ones that need doing.
Hope you enjoy it. Cheers, J

Other bits...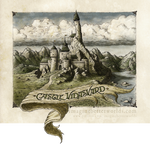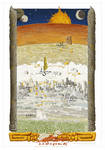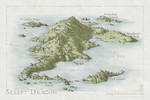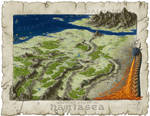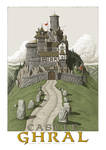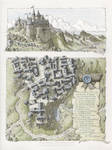 Image details
Image size
2200x1509px 4.52 MB