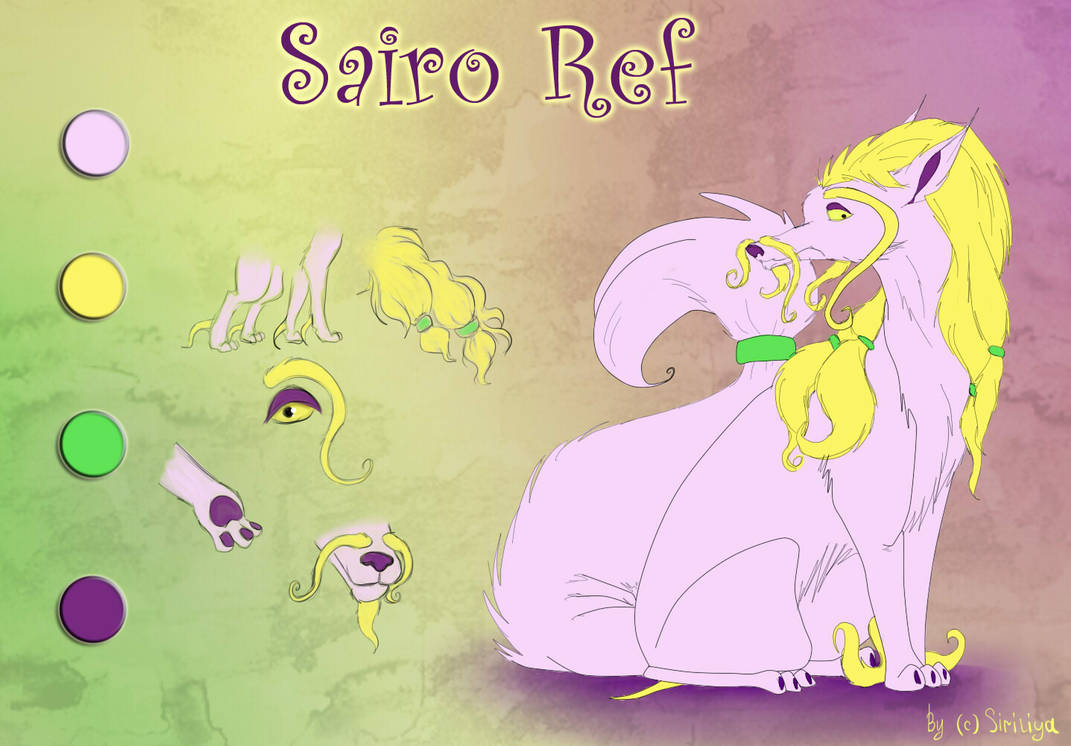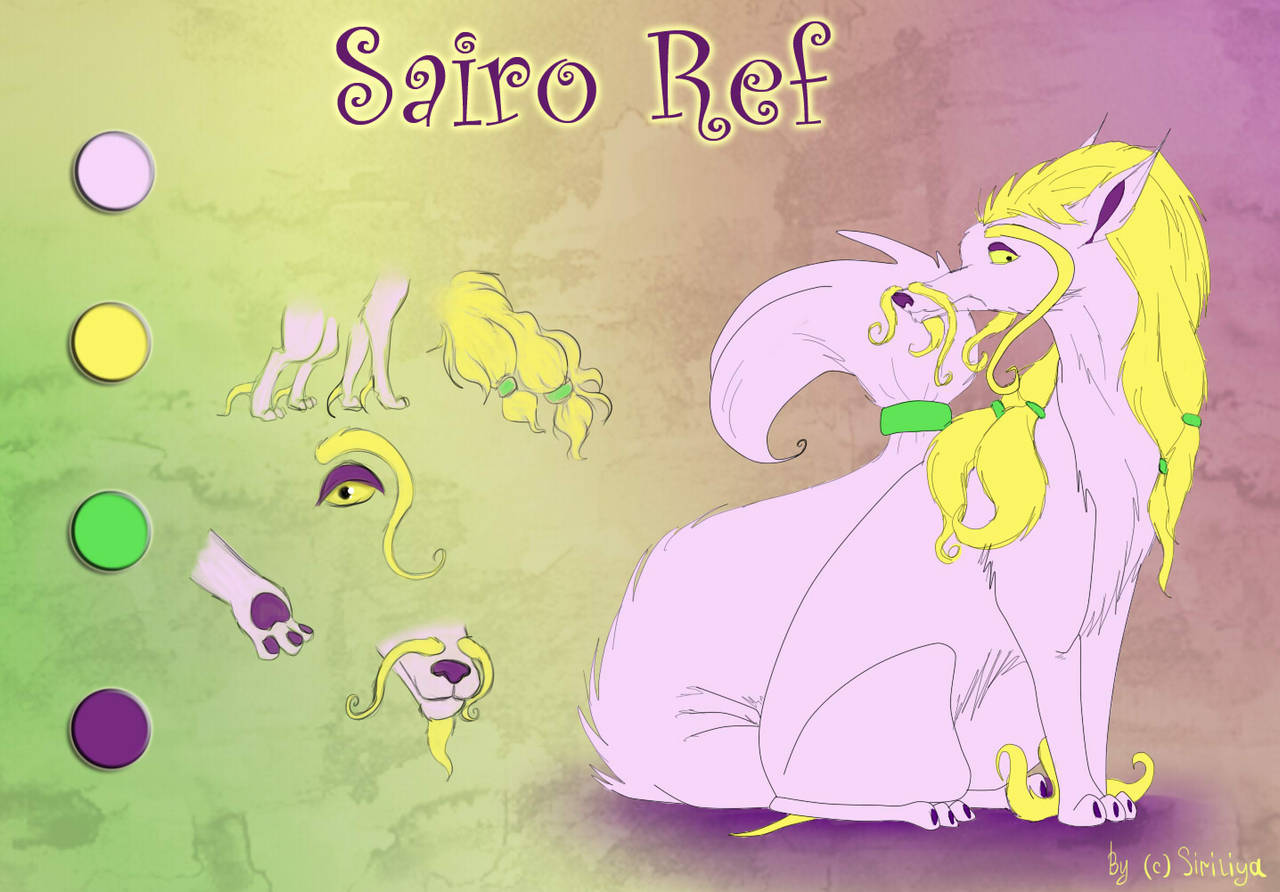 Итак, это референс на моего первого персонажа - Сайро. Сайро - волко- (или лисо, как хотите

подобный перс с помесью китайского дракона (усы и борода

мужского рода. Сайро - животное не обычное, а волшебное, живёт в горах, лет ему более трёх тысяч, может управлять силой ветра, очень быстро перемещается, летает. Сайро - истинный меланхолик

легко ранимый, обидчивый, хоть и не проявляет внешне своей обиды. Любит ныть и жаловаться на жизнь, ленивый, правда в опасной ситуации проявляет чудеса храбрости и мужества. Любимое занятие - сидение на вершине горы и созерцание окрестностей, общаться не любит, вообще напрягаться не любит

Особенности: в золотой гриве с правого и левого бока по два хвостика; на задних частях лап также отходят золотистые хвостики; по три пальца на каждой из лап.
Старый рисунок Сайро -
[link]
Sorry for my bad english

So, it ref on my first character - Sairo. Sairo - wolf - (or fox as want) the similar Persian with a hybrid of the Chinese dragon (moustaches and a masculine gender beard). Sairo - animal not usual, but magic, lives in mountains, years to it more than three thousand, can operate a strength of wind, very quickly moves, flies. Sairo - the true melancholiac easily vulnerable, sensitive though does not show outwardly the insult. Likes to ache and complain of a life, lazy, the truth in a dangerous situation shows bravery and courage miracles. Hobby - sitting at top of mountain and contemplation of vicinities, does not like to communicate, in general does not like to strain
Features: in a gold mane from the right and left side on two tails; on back parts of paws golden tails also depart; on three fingers on each of paws.
Old drawing of Sairo -
[link]