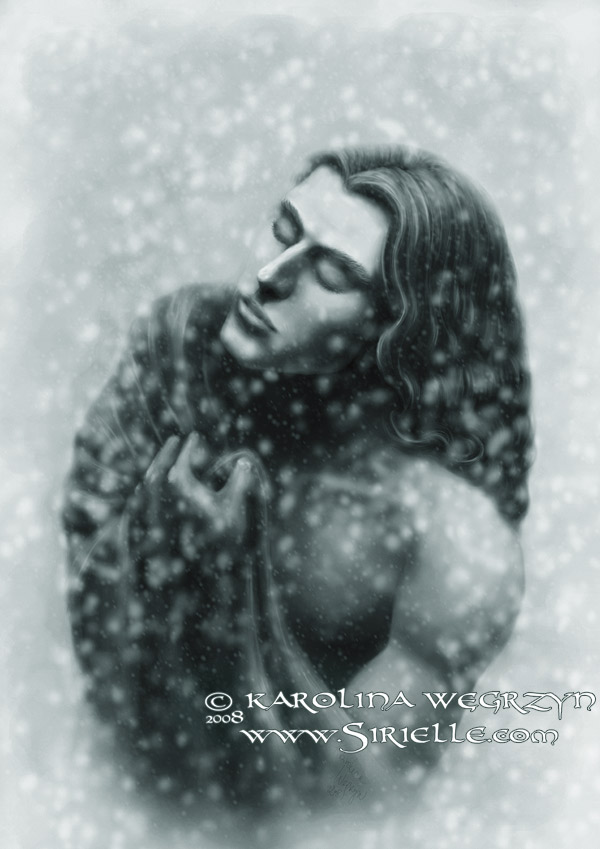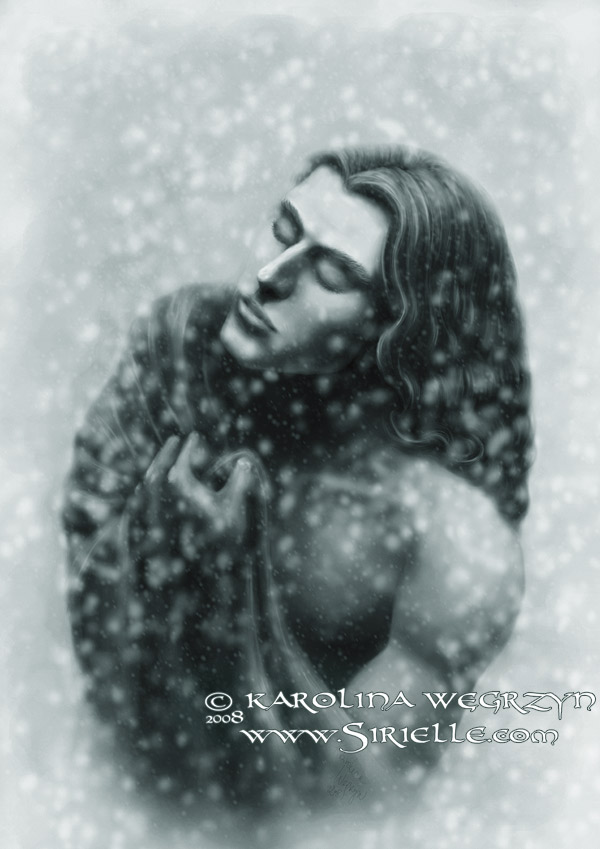 Watch


© Karolina Węgrzyn
________________
"Snowflakes were lazily drifting before his eyes. He wanted to reach out, to catch them, to hold them in his hand, but... He had only one hand. The attempts to hold his shawl with the stump nearly ended with the garment falling. All he could do was to reach out with the stump or...

Put his face towards it, as towards the Sun"
From "The First Snow"
sirielle.deviantart.com/art/Th…
________________
Płatki śniegu leniwie przepływały przed oczami. Chciał wyciągnąć rękę, złapać je, trzymać w dłoni, ale... Miał tylko jedną dłoń. Próby podtrzymania szala kikutem omal nie skończyły się upadkiem szaty na śnieg. Cóż, pozostało wyciągnąć kikut, lub...

Wystawić twarz, jak do słońca.
Z "Pierwszego śniegu"
fanfiki.tolkien.com.pl/viewsto…
________________
Prints at RedBubble
www.redbubble.com/people/Sirie…
[Painter 9.5, tablet.]