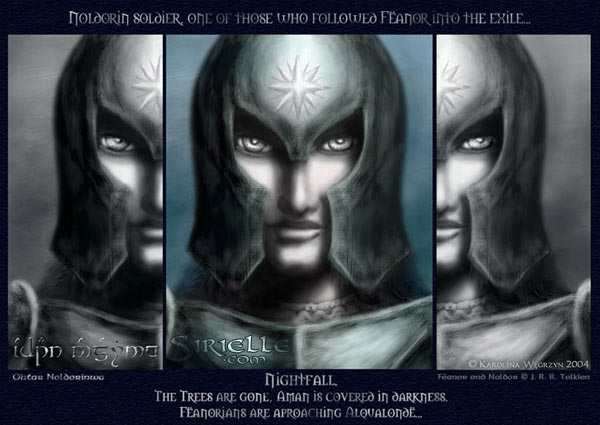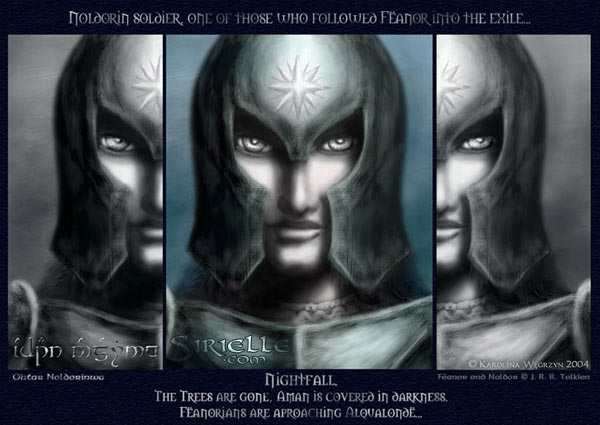 Watch

© Karolina Węgrzyn
Ohtar Noldorinwa
(Noldorin Soldier)
Nightfall. Aman is covered in darkness, the Trees are gone. FŽanorians are approaching AlqualondŽ...
Noldorin soldier, one of those who followed FŽanor into exile.
Noldor
, the greatest of the Elves in matters of lore and craft.
Craftsmen, loremasters, rebellers, kinslayers...
Noldor
Blood is on your hands
Your bane's
A tearful destiny

Noldor (Dead Winter Reigns) by Blind Guardian
FŽanor and Noldor are characters form
The Silmarillion
© J. R. R. Tolkien.
Animated version