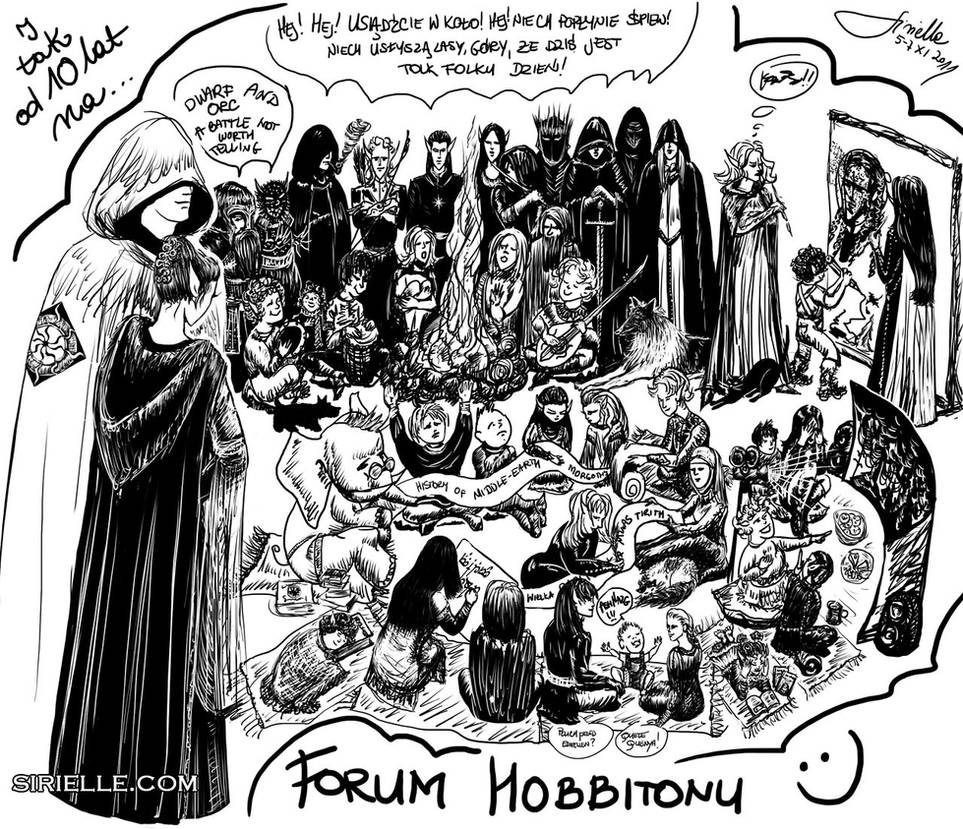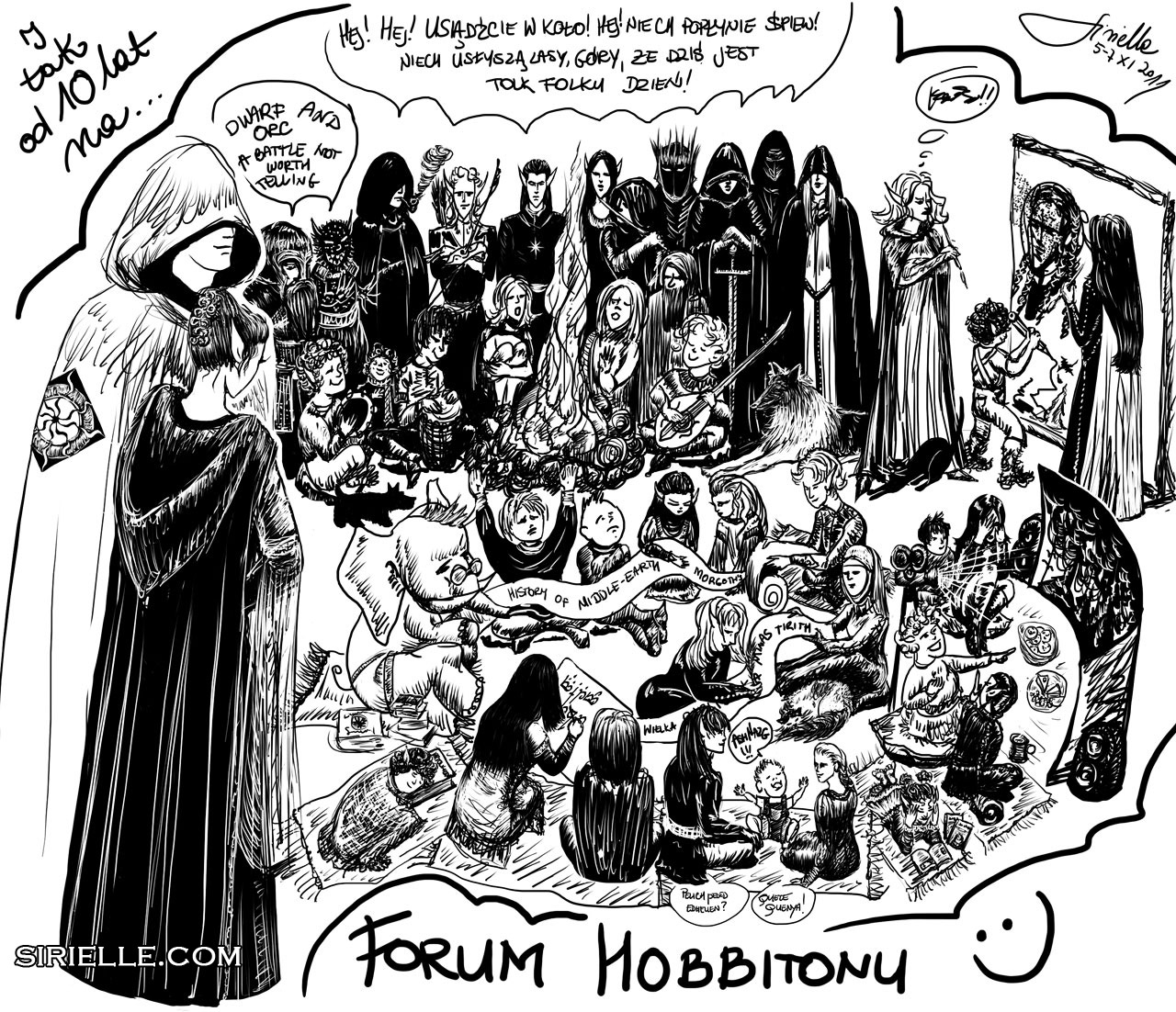 Watch
Activity raport

for 10
th
anniversary of Hobbiton Forum -
forum.tolkien.com.pl/
- one of the oldest and greatest Polish forums in Tolkien fandom

The biggest couple watching over us are our admins
Nifrodel
and Elfy, with a third admin in a guise of Mummakil hiding in the center, while a mod - me, myself and I - worries in a corner about one more unfinished portrait of Findekáno. More people are hidden there, more or less intentionally, hopefully a representation for every forum member

The song in Polish is about
Tolk-Folk
, JRRT fans meeting many of forum members attend. You can listen to it here:
www.youtube.com/watch?v=fCdwgq7u6gY
The other group sings "Dwarf and Orc" by Glass Hammer
www.youtube.com/watch?v

yExiTGboRI
Accompany image to:
sirielle.deviantart.com/art/GA…
Dla zainteresowanych - wątek jubileuszowy, szykuje się konkurs:
forum.tolkien.com.pl/viewtopic…

Color:

Reply

Jak znasz forum, to powinnno być jasne

Zresztą jest info w opisie.
Reply

hehe fajny pomysł

Reply



Tam ja jestem

chyba to to rozkudłane z lutnią

it's me
Reply

Ale to chłopczyk

Adiemus sobie zaklepał,a le jak chcesz, to może być i dla Ciebie - to wszystko są symboliczne reprezentacje, poza wyjątkami nikogo tam nie rysowałam konkretnie, choć z myślą o wielu osobach z forum

Jak masz Facebook to się oznacz, gdzie chcesz:
[link]
a jak nie, to daj znać, czy chcesz być pustacią z lutnia czy może ta śpiewającą obok?
Reply

Ech, brałam go pod uwagę ale od dawna ma króciutkie włosy, że zapomniałam go z dawną fryzurą...
E, mogę przyjąć że to coś z lutnią to hybryda

znaczy się my oboje

It's good?...
Reply

A strażnicy gdzie?!

Reply