The first Book in Katy's saga is now available as a printed book on Amazon/Createspace: www.amazon.com/dp/1539576566

To see many of the illustrations from The "Merman and the Surfer" Books 1, 2 and now some of Book 3,look in these folders:
If you read this story please pretend you are at a movie theater ~ that is, no skipping ahead or scanning for the high points ~ please.
You can go backwards, though, to review if you wish.

This is a redacted version, with the most erotic bits removed to satisfy dA requirements. If you would like the unredacted, more erotic version please note me to arrange for me to send you a link to that version.

Book 2 in Katy's Saga can be read here: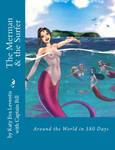 Many, many thanks to the following wonderful artists who worked with me to create original art to illustrate Katy's story; they are listed in order of first appearance:

Galsein

Prologue # 1
TychyTamara

Prologue # 2, Page #'s 8, 11, 27, 40
Shlickcunny

Page #'s 1, 7, 73, 79, 83, 99
pin100

Page #'s 16, 51, 71, 75, 81, 82, 95, 106, 108, Afterword #'s 1, 4
profdaredevil

Page #'s 21, 30
Reivash

Page # 25
SweetPrank

Page #'s 33, 37, 39, 41, 42, 45, 48, 59, 84, 88, 93, 94, 105, 107, Afterword # 12
Tigrsasha

Page #'s 52, 89
Nippy13

Page # 61
fall1419

Page # 72
dimary

Page # 91


i created photomanipulations for these pages using the following stock resources:

sirenabonita

Page # 17 and mysticmorning



mysticmorning.deviantart.com/a…
www.shutterstock.com/pic-32812…
www.shutterstock.com/pic-40862…
www.shutterstock.com/pic-23994…
www.shutterstock.com/pic-13783…
www.shutterstock.com/pic-30691…

sirenabonita

Page # 62
www.shutterstock.com/pic-25384…
www.shutterstock.com/pic-27683…
sirenabonita

Page # 110, Afterword # 7
www.shutterstock.com/pic-10581…
www.shutterstock.com/pic-96615…
other shutterstock images used:
www.shutterstock.com/pic-17269…
www.shutterstock.com/pic-28090…
www.shutterstock.com/pic-21112…