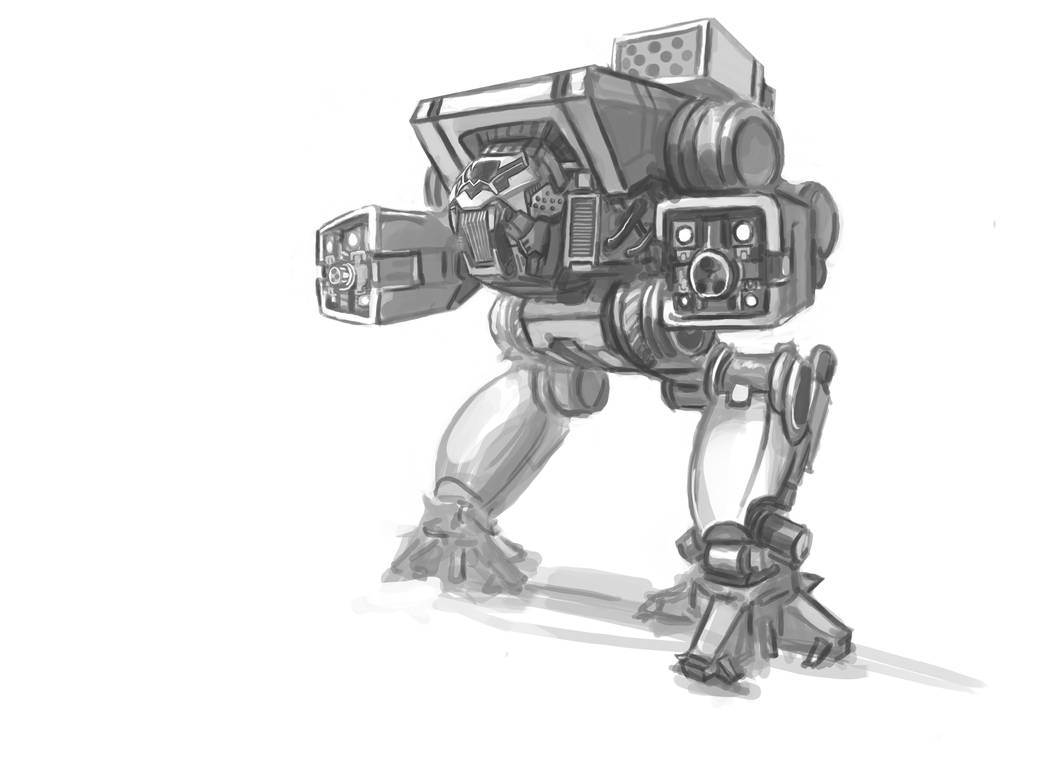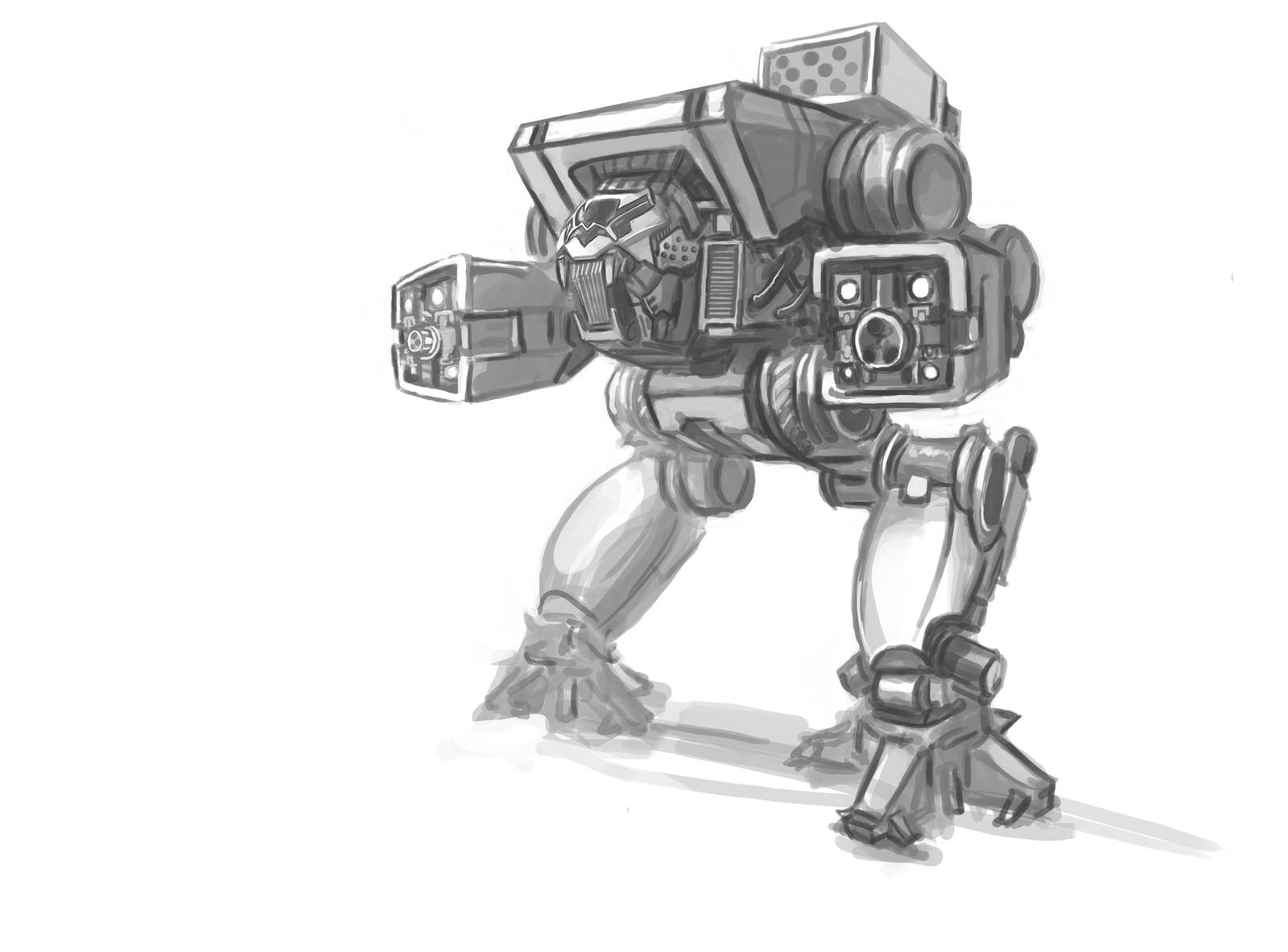 Watch
Taking a crack at the Battletech classic.
The
Dire Wolf
always seemed to be a bit too refined and "spacey" for my taste. I always wanted to see it as the rabid monster that was described in lore. At the time of its introduction, the Daishi is the biggest, meanest, angriest machine in the universe. An alpha predator. A mountain of screeching rage, tortured actuators, fire and violence. The canine/feline skull cap is meant to mirror and contrast with that of the Atlas, countering the
Atlas'
looming, indomitable presence with more primal pissed-offedness.
I'd like to imagine that the head section would vary from Clan to Clan as well, reflecting each Clan's totem. Jade Falcon bird-beaks and such...