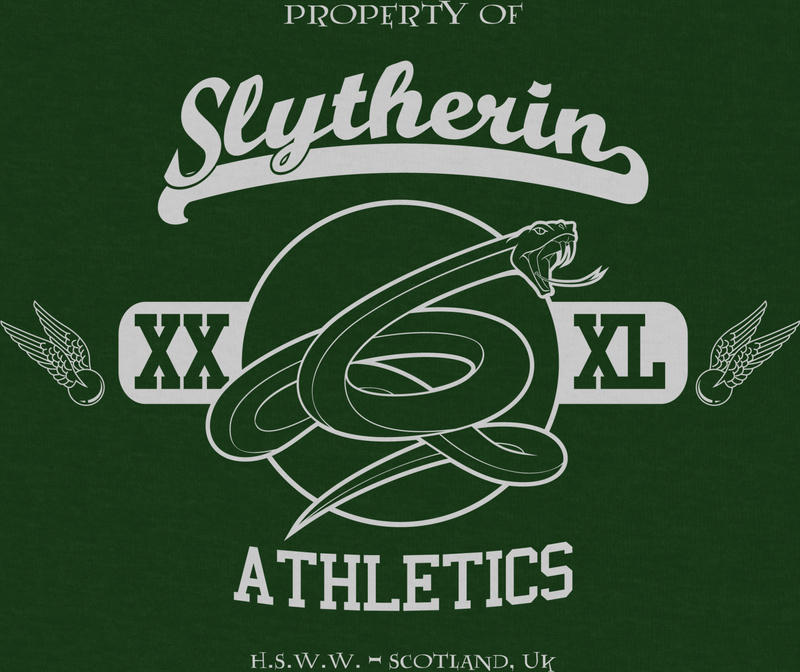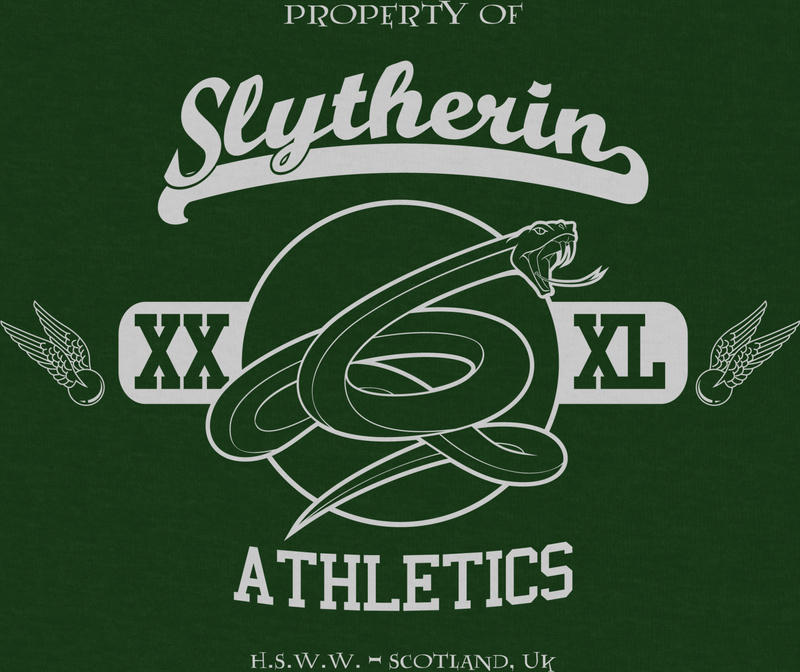 This is a project I've had in mind since I was involved with my high school reunion several months ago - a T-shirt design incorporating each Hogwarts House's mascot and color scheme in a way that is instantly identifiable to anyone who ever took high school gym class or played an intramural sport. I finally sat down to start it about two weeks ago and have done the "new" versions of the shirts; distressed versions to follow.
Slytherin's House colors are represented here by a silver serpent and type on a Myrtle-green field. I chose the color specifically because of the darker tone than the kelly green that is often used which would be very hard on the eyes, but additionally because the irony of using a color named the same as a victim of of Slytherin's basilisk on a promotional t-shirt is not lost on me.

Sketched in Adobe Photoshop CS4, finalized in Adobe Illustrator CS4. 2 hours.
Comments are welcome, as always!
Harry Potter and all related characters are property of J.K. Rowling.