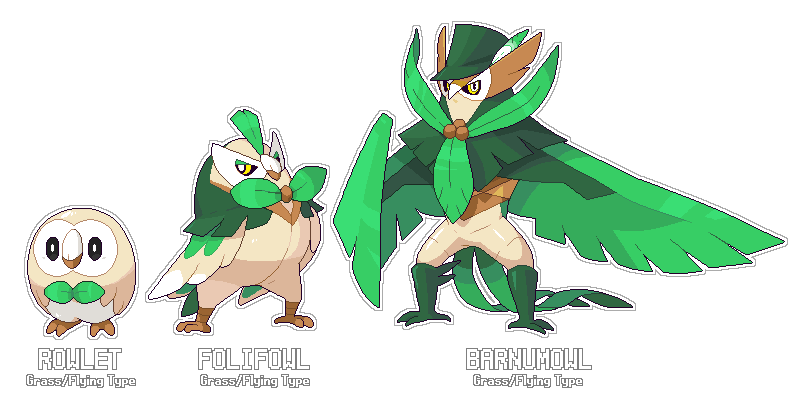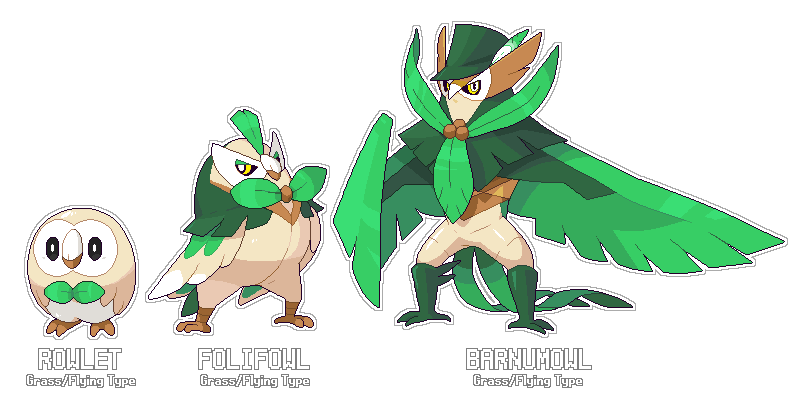 Watch
#01 Rowlet
The Grass Quill Pokémon
Grass/Flying Type
#02 Folifowl

The Protégé Pokémon

Grass/Flying Type
#03 Barnumowl

The Ringmaster Pokémon

Grass/Flying Type
I was inspired by the idea that the starter trio would be based on Circus tropes. I wanted to take a stab at it and try and go in the direction of Rowlet turning into a Ringmaster! I also incorporated some Archer themes in the design as well. What do you think Rowlet will evolve into?
---
These fakemon are for Day 1 of the 30-day Fakeathon challenge!
You can read more about it here.