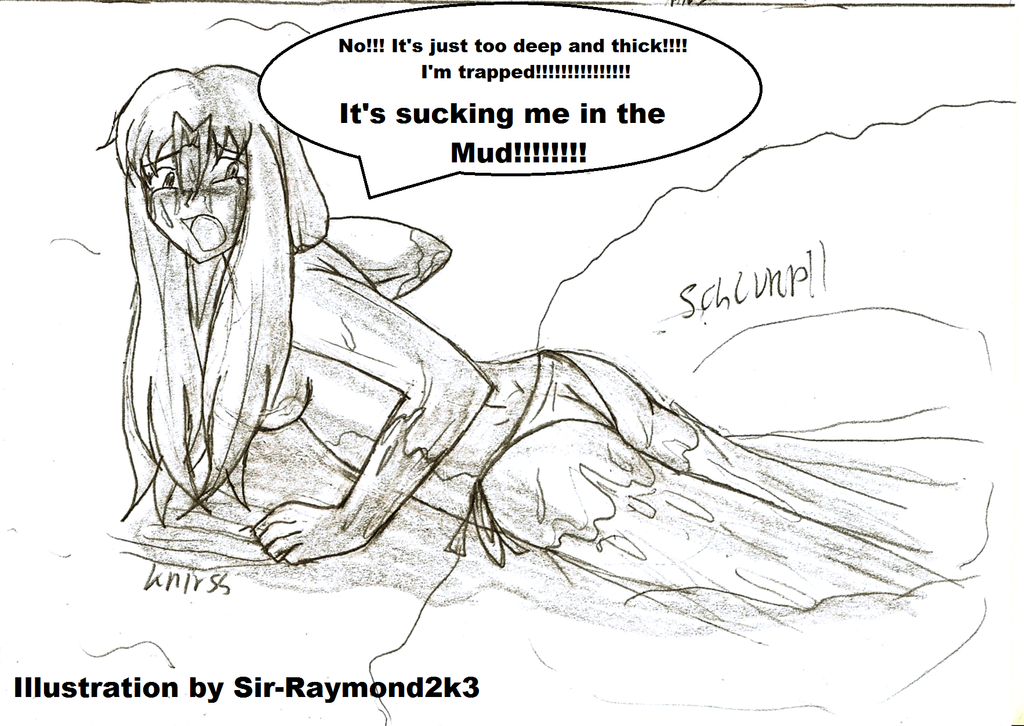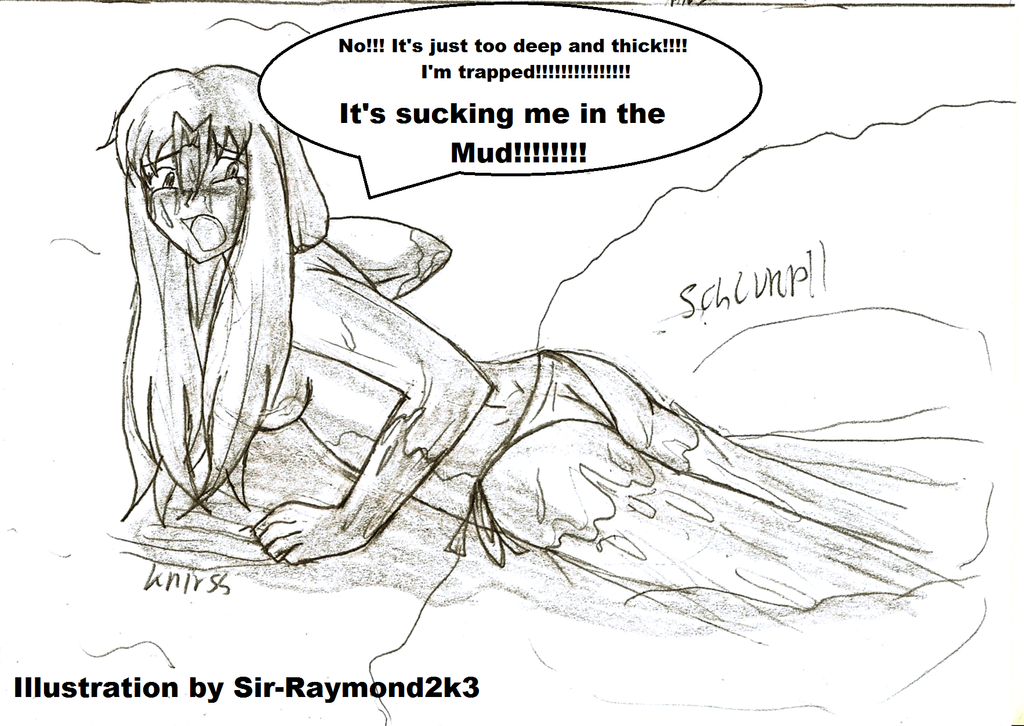 This is a Pencil Picture of a larger Quicksand Comic from me.
The older Sister of Jenna wanted to take a swim in a lake in the Oni Jungle. But when she entered the sandy shores of the lake with her ​​feets, she was inevitably sucked down into the depth of a very thick clinging and voracious Quicksand.
Now she takes a futile struggle to save her life.
I hope you like it!