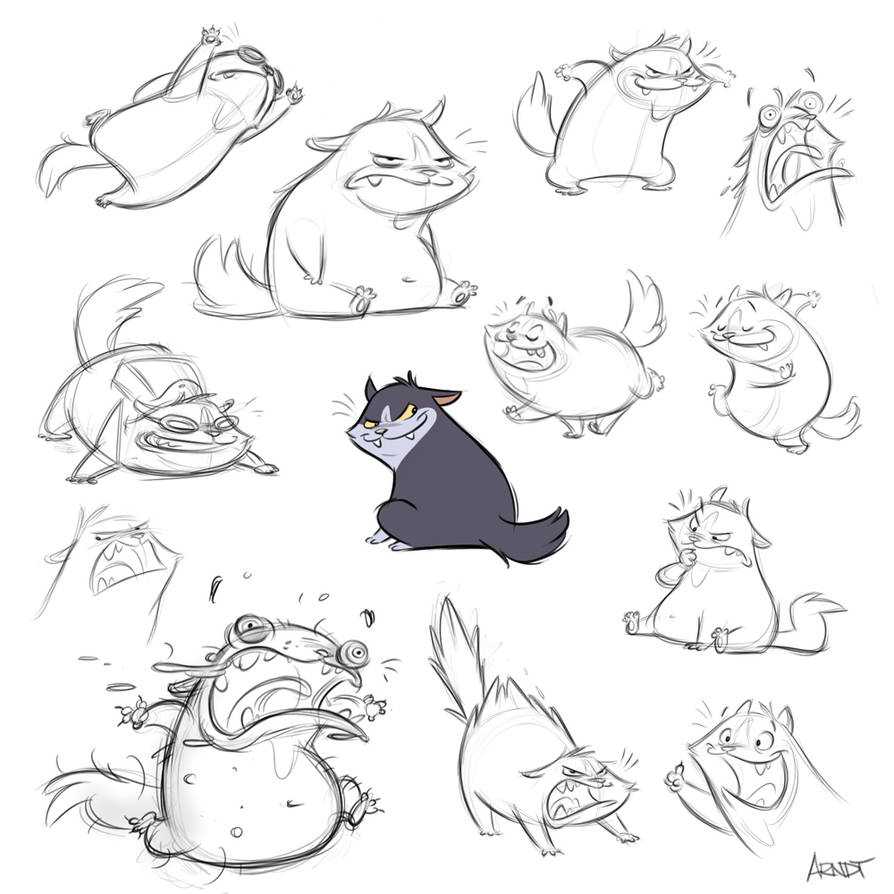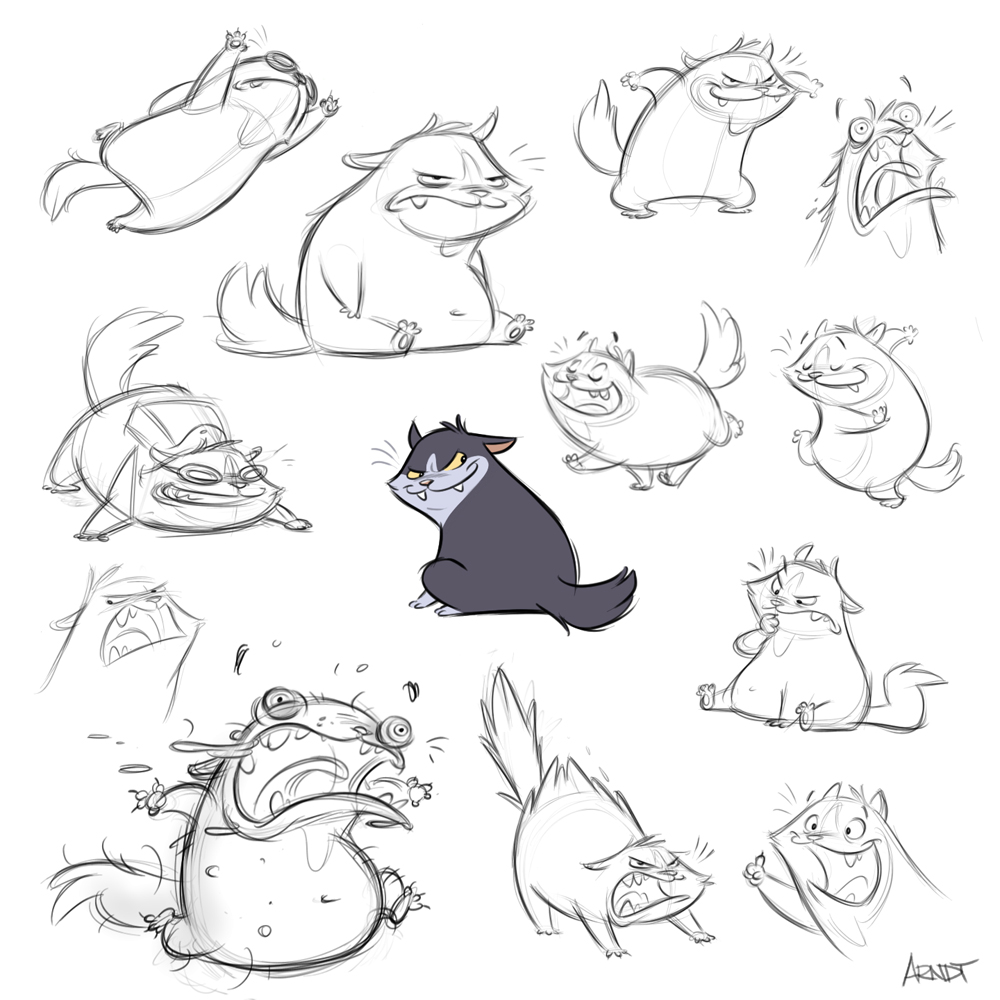 Found these designs for an old show pitch. Moggie - The egomaniacal, amoral pet cat of an infamous burglar who dons his master's mantle after he goes missing.

Reply

Reply

you're welcome, do you own a scanner?
Reply

Yup! It's pretty old, but it does the job of getting these sketchbook doodles into my magic computer box.

Reply

do you live in california to do this?
Reply

I don't think you HAVE to work in LA to work in animation, but there certainly are a lot more job opportunities here, so it really helps that way.
Reply

So FR-EAKING adorable!

Give me your talents. (He's so expressive <3)
Reply

I like the design. He looks like a fun character.
Reply

These are the pieces I live for.

The dream is to show people the piece of yours that I have once you become excessively famous and say, "I used to talk to her a little, way back when!" lol. Okay, that's not the only dream, but I'm sure you know how it is. Thanks for sharing your stuff with us - it's always been a treat.
k
Reply

Aww, as amazed as I would if anything close to that happened, many thanks to you for believing in me. Right now, I'll be happy trying to carve out the time for my comic projects and art, be grateful for my current fans/readers and work at connecting to new ones. It's slow and tough, especially while trying to keep up with work and life issues, but as a writer yourself, I'm guessing you know exactly what I'm talking about!
Reply

Reply

Thanks. Just posted six or seven years after completion. I'm on a roll!
Reply

Ha! I know the timetable all to well. I'm trying to cut it down from 10 to 6 years per attempt!
Really love the shape on this guy. like a sack of rice or kitty litter...but with added cuteness!
Reply

Awwwwww, Kim. That's the stuff.
Reply