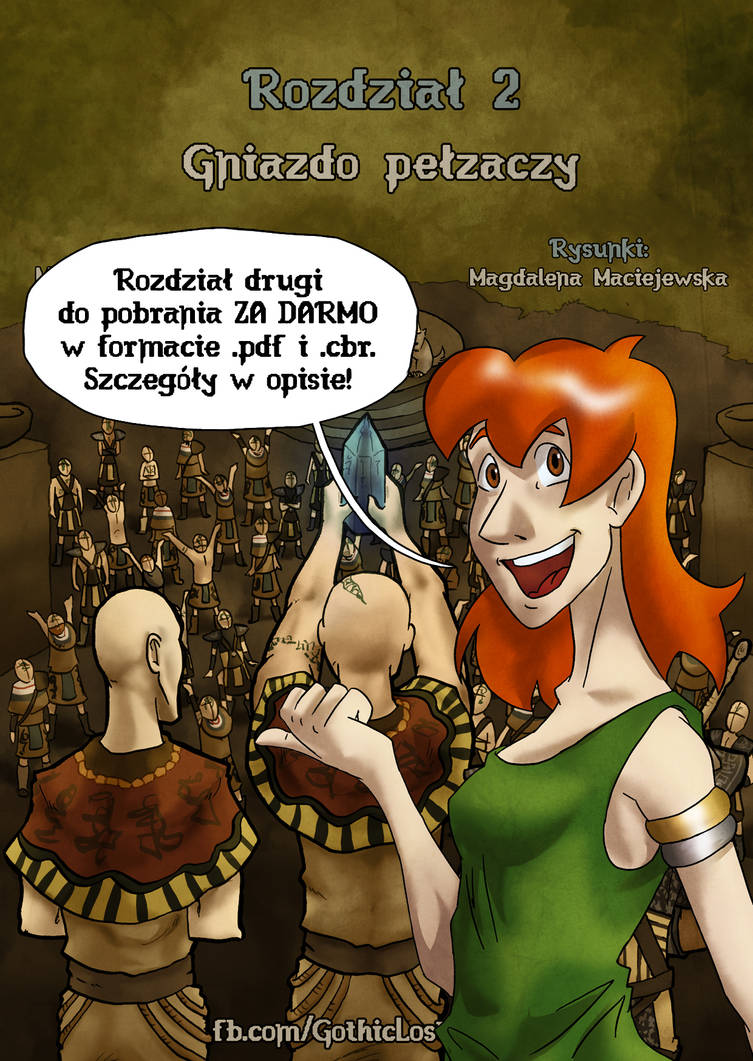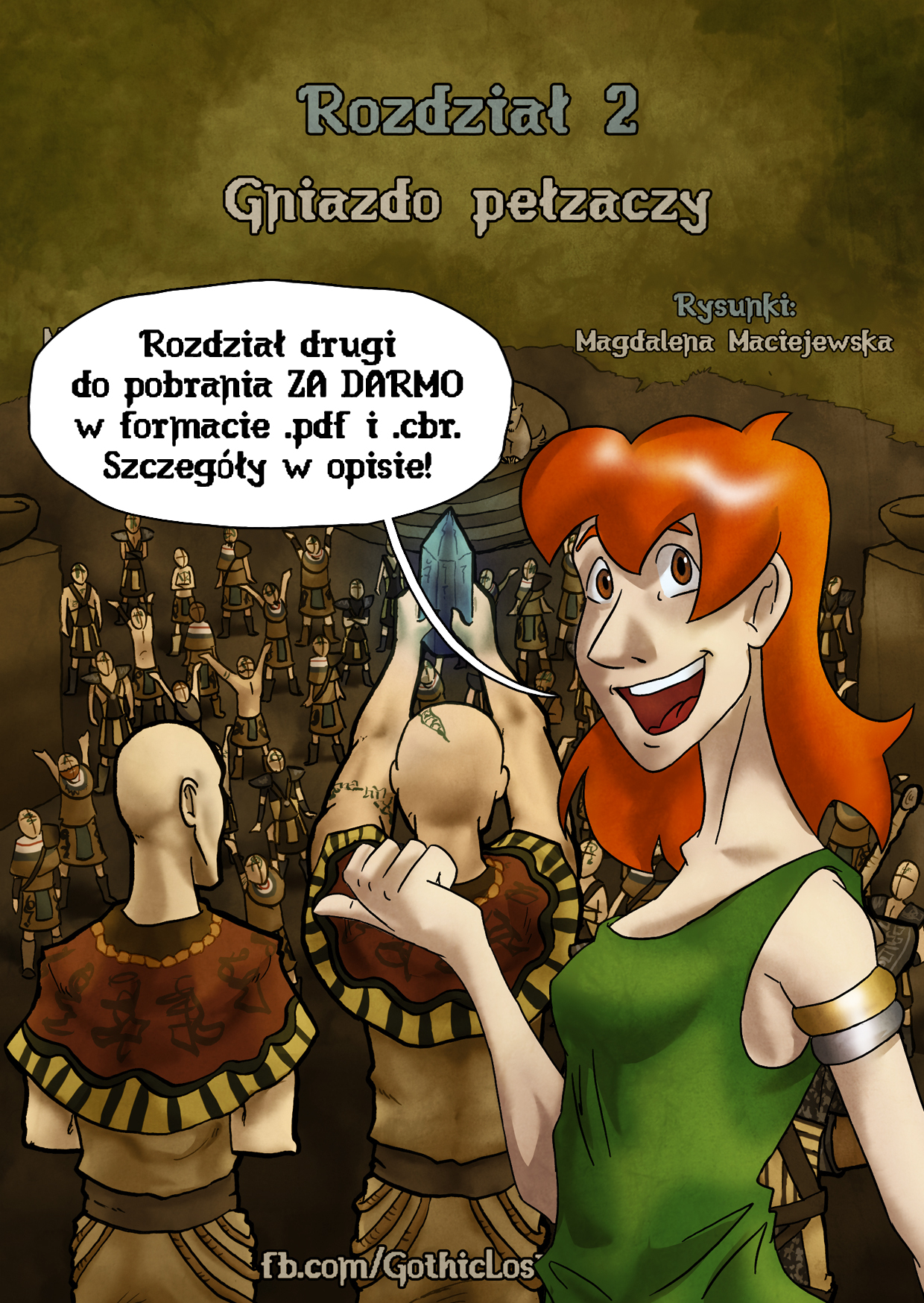 Watch
English version
Zgodnie z obietnicą czas na rozdział drugi do pobrania w całości za darmo w .pdf i .cbr

Rozdział 1
; Rozdział 2;
Rozdział 3-6
;
Gothic 2+3
;
Bonusy
FAQ

JAK POBRAĆ?

Wystarczy kliknąć ten wielki przycisk "Download" po prawej stronie


JAK DZIAŁA I CZYM OTWORZYĆ .CBR? (polecany format)

Jeśli ktoś pierwszy raz styka się z tym formatem, polecam zajrzeć
TUTAJ
. Osobiście do czytania polecam program ComicRack.

O CO CHODZI Z TYM KOMIKSEM?

"Gothic: Zapomniana Legenda" to fankomiks autorstwa Magdaleny "Sinsitry" Maciejewskiej (to ja! [scenariusz i rysunki]) oraz Artura Dziopy (scenariusz), bazujący na sadze "Gothic". Po więcej info zapraszam do
FAQ
.
W razie dodatkowych pytań - pytać

"Gothic" © Piranha Bytes

kiedy rozdział trzeci? bo podoba mi się ten komiks

Ocena:10/10
Reply

Dzięki! W przyszłym tygodniu ogłosimy datę powrotu "Zapomnianej"

Reply

chyba założę grupę na Facebooku Miłośnicy Cieniostworów
na początku myślałem że cieniostwory to krwiożercze bestie ale teraz myśle że nie są takie kiedy się je oswoi przy okazji t ja Maciej

Reply

Jaki Maciej? Znam przynajmniej czterech i nie jestem pewna, o którego chodzi!

Reply

Uuu. ktoś tu wygląda bardziej kobieco.
Reply

Samczy instynkt, ale...
Krągłości Brenn są tu wyjątkowo mile dla oka zaakcentowane >3<!
Reply

Ja pamiętam: ostatnio było, że Milten jest słodki

Reply

Reply