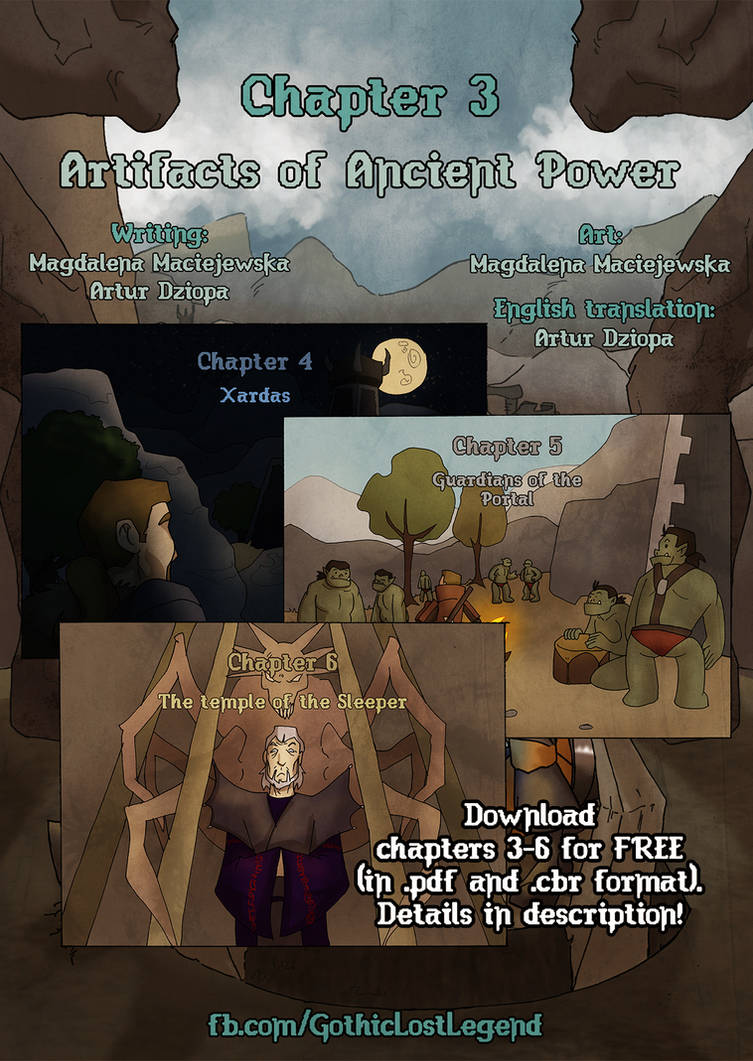 Watch
Polska wersja
Here are chapters 3-6 of 'Gothic: Lost Legend' available for FREE download in .pdf and .cbr

!
Chapter 1
;
Chapter 2
; Chapters 3-6;
Gothic 2+3
;
Bonusy
FAQ

HOW TO DOWNLOAD?

Just click that big 'Download' button on the right


HOW TO DEAL WITH .CBR FORMAT?

ComicRack works best for me.

WHAT'S THE DEAL WITH THIS COMIC?

'Gothic: Lost Legend' it's a fancomic from Magdalena 'Sinsitra' Maciejewska (it's me! [writing and drawings]) and Artur Dziopa [writing], based on the 'Gothic' saga, updated weekly. For more info check
FAQ
.

WHY ARE THERE FOUR CHAPTERS THIS TIME?

We wanted to finish G:LL as fast as possible and move on with new projects, but we also didn't want to cancel the comic without explanation what would happen next. This is mostly our speedrun that shows you our ideas and skipping most of the game plot.
"Gothic" © Piranha Bytes