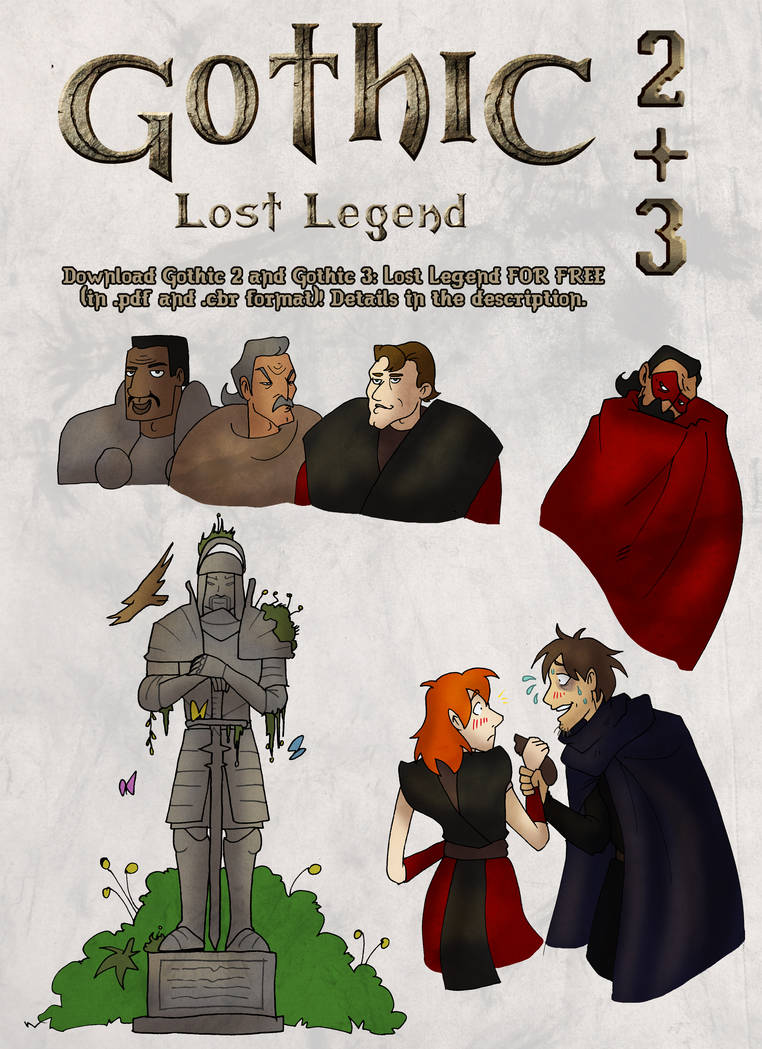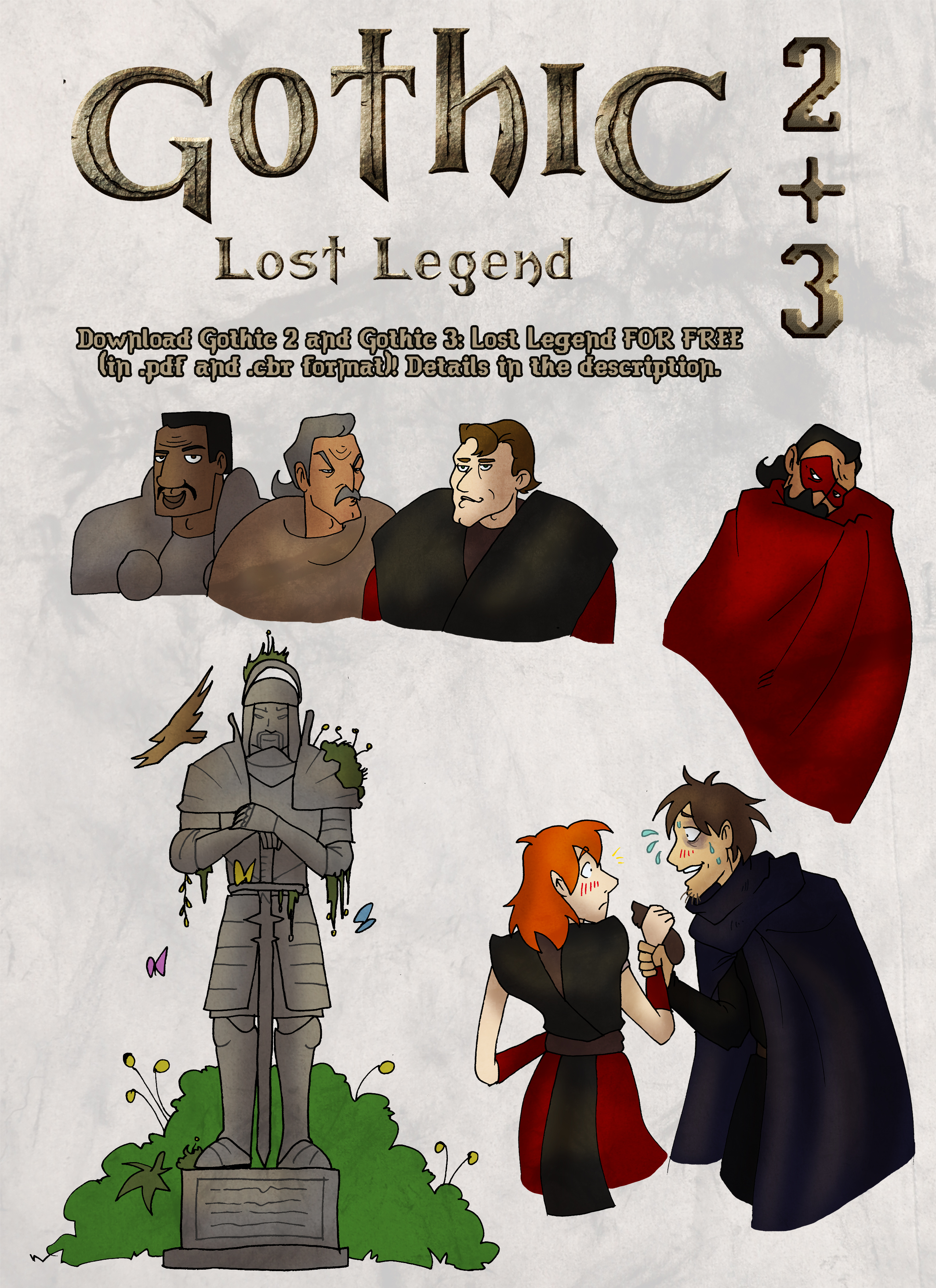 Watch
Polska wersja
Gorhic 1:
Chapter 1
;
Chapter 2
;
Chapters 3-6
; Gothic 2+3;
Bonusy
FAQ

HOW TO DOWNLOAD?

Just click that big 'Download' button on the right


HOW TO DEAL WITH .CBR FORMAT?

ComicRack works best for me.

WHAT'S THE DEAL WITH THIS COMIC?

'Gothic: Lost Legend' it's a fancomic from Magdalena 'Sinsitra' Maciejewska (it's me! [writing and drawings]) and Artur Dziopa [writing], based on the 'Gothic' saga, updated weekly. For more info check
FAQ
.
"Gothic" © Piranha Bytes

I still love the fact you flat out reject the idea of Rhobar III, and that horrible horrible accident that was Arcania.
Like all endings, bittersweet, but this one was I can imagine very satisfying for ya.
Like I said before, good luck to yee both in yer future endeaveors.
Reply