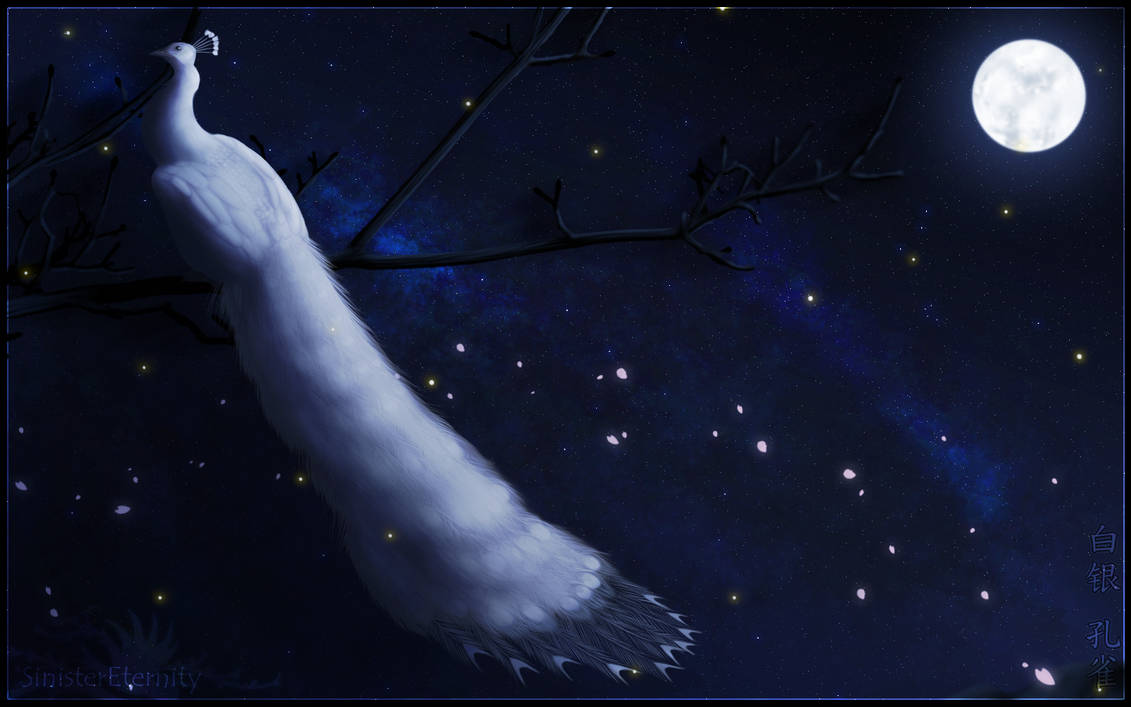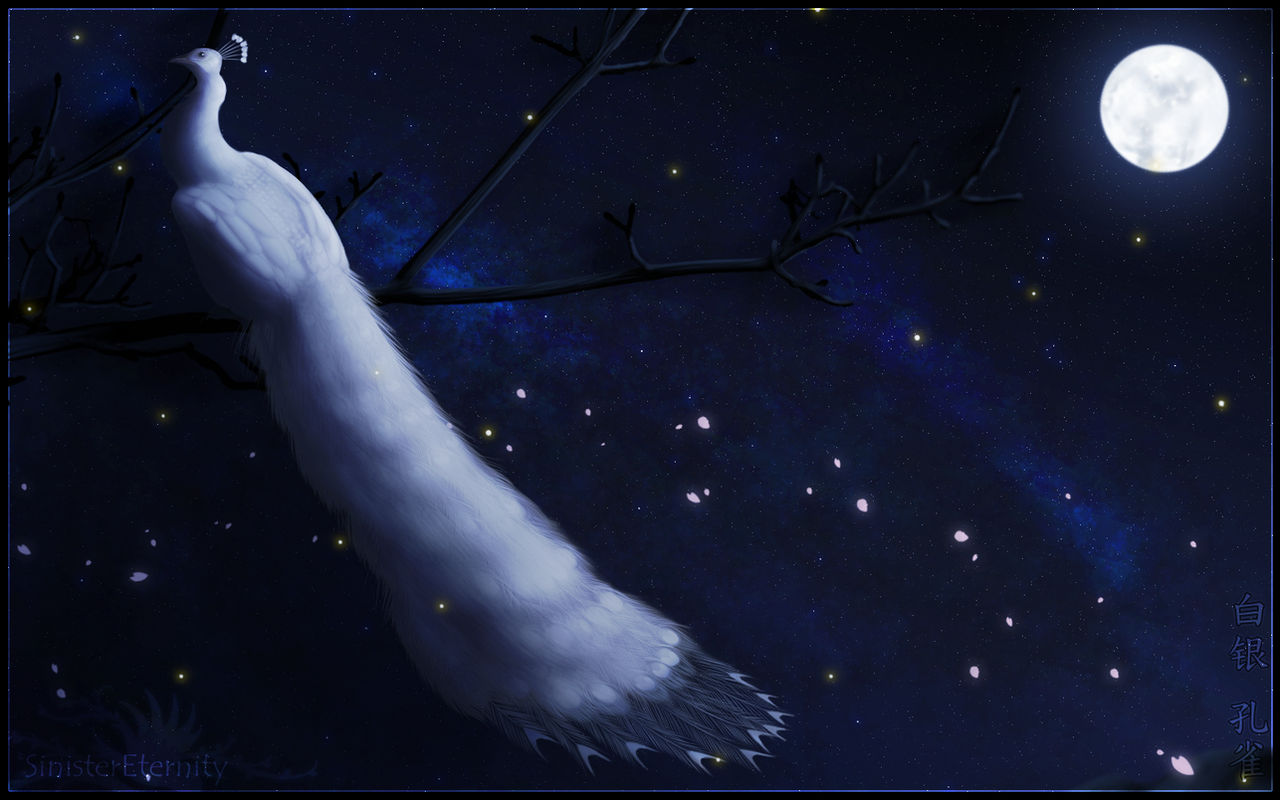 Watch
Oh god it's 3:44am in the morning, maybe I should consider going to bed.

Well, have a white peacock painting

NO
white peafowls aren't albinos. They are leucistic.
It's been a while since my last painting and while I was trying to draw something totally different, I kept screwing up, until I tried this, and managed to put off something decent. xD
I never thought I was going to finish this the same day I started it. The whole thing took me let's say...
9:41pm to 3:44am I guess it makes it...7 hours ?
It's a bit slow but it wasn't a speedpainting so I don't really care. Plus I spent most of my time trying to figure what kind of Background to draw. xD
White peafowls are hard, especially peacocks, but they are so pretty when you're finished !

Now uh no crits wanted, as usual. xD
AFK Sleeping ! Will edit later xD
Art © Me
---
Here are older paintings of Peafowls I did :