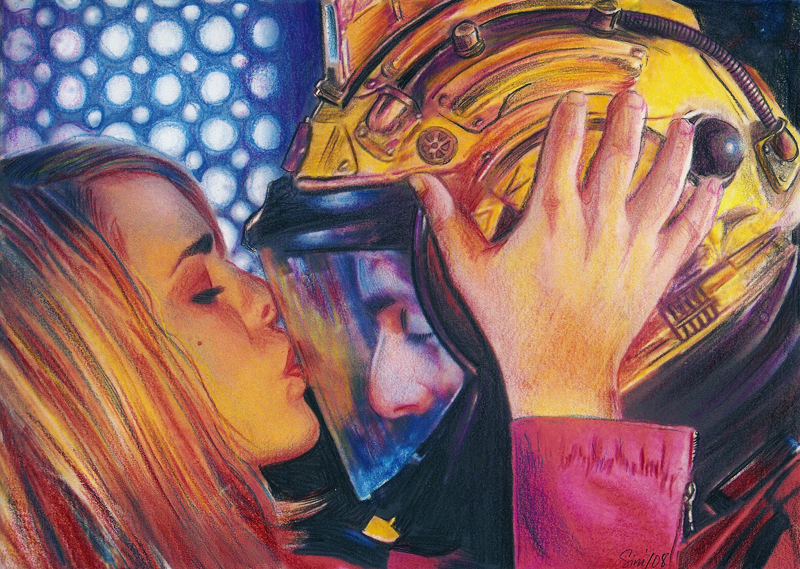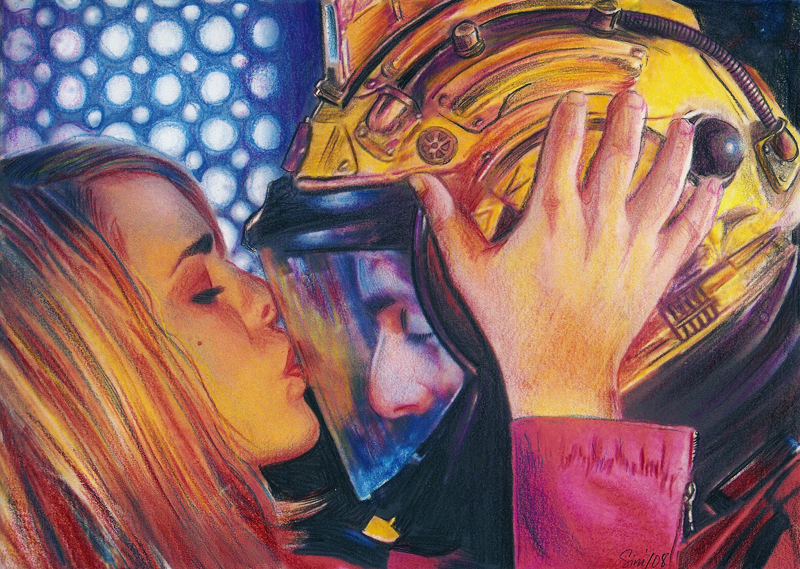 Well, here is something a lot of people have asked me to draw, maybe not specifically, but the general idea. So this is for all you shippers out there! Personally, I think it's a nice scene whether you are into shipping these two or not.
Took quite a while this one, and it could use a bit of touching up, but I have no idea when or if I'll ever get around to it.
Drawn in coloured pencils with some pastels thrown in.
...and as always, hope you like it!