Journal Entry:
Sat Dec 6, 2014, 7:22 PM
We really wanted to have a Christmas video done - at least - but finding the time... OMG!!! Maybe we will do a few short things. Our inspiration on the song is what kept us from really getting into it. Bad cosplayers, bad! lol Also, I finally got the Yuuki uniform to cosplay in and the awesome artemis she uses so hopefully we can find time to take some of those - though it will have to be in 2015.
Guys, I feel like the grinch this Christmas. My co-workers had to guilt me to get me to even decorate this year. LOL
Maybe I will feel like it when I get the chance to make my apartment smell like Christmas thanks to all the baking I plan on doing for Christmas gifts.
Uh, not much else to say. I just felt the need to make another post because the other one still had Halloween stuff.
P.S. Playing around in photoshop again. Oh memories... it makes me want to work on my websites some more - maybe redesign a few of them.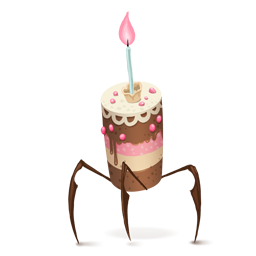 Listening to: Mistletoe - GEEKs, Phantom & Esna