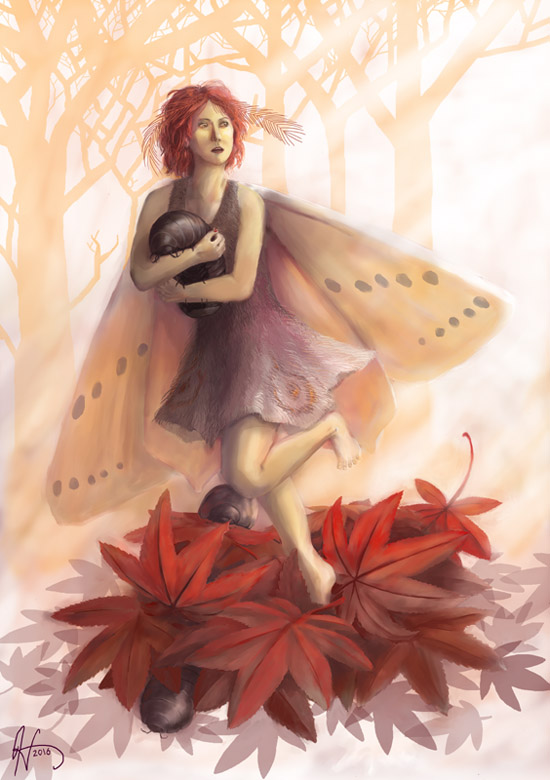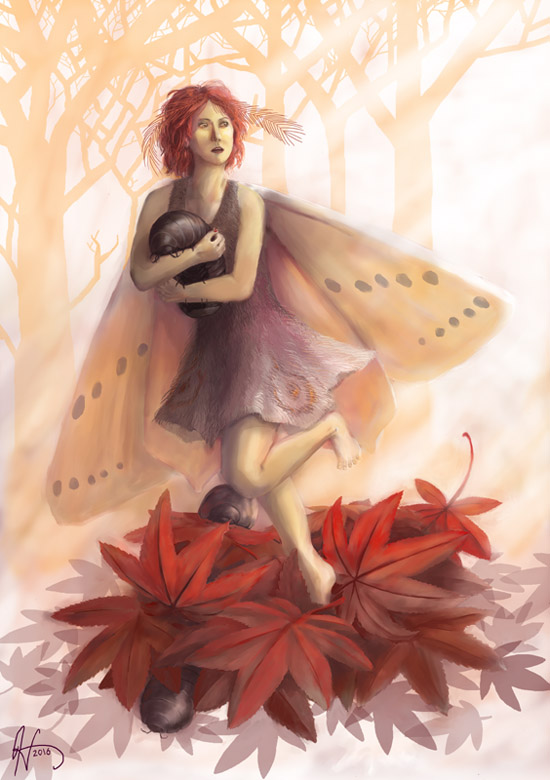 Watch
This is a huge thing I worked on for the Toyota Municipal Art Museum, Global Artist's Movement Exhibition.
I was thinking about all the bugs that get swept up with the dead leaves in autumn.
This moth fairy thing is rescuing some rolly pollies.

D'aaaawwwwwwwwwww, y-you are the sweetest soul to think of such things-!! I remember rummaging through piles of leaves as a kid and finding crickets, mantises, all sorts of bugs-!! I could never mow the lawn lmao, I stopped too often for every bug I spotted xD

This is awesome though, I love the warm lighting and the texturing of the moth-lady's dress and just, gosh, this picture warms my heart, s-save those rolly-pollies!! ;0;
Reply

Always great to see more of your mothfolk...!

Ah yeah, I often think about bugs being caught up in situations far beyond their control as well. (rolly pollies are just cute as it is though!)
Reply