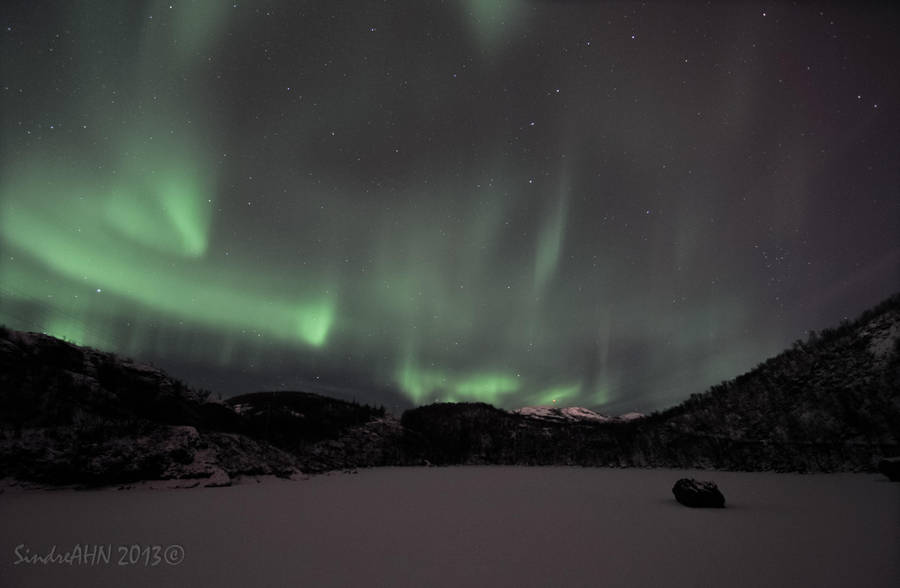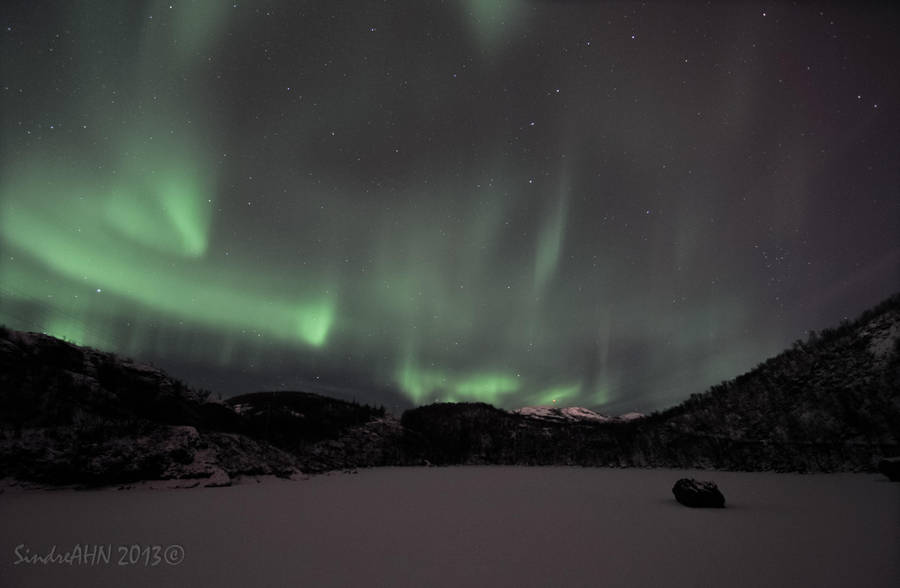 16/1-2013
Norway, Bodø
Northern Lights returns to my viewfinder !

Northern Lights above the upper "Vollenvatnet" and the top of "Keiservarden" some 10 minutes from home

My first picture of the Auroras for 2013 !!!
I was done with the night flying ops while I was heading home i saw weak lines of auroras above the town (Bodø)

Rushed home, got dressed up, check camera gear, GO !
When i got to the parking spot the lights where still weak, and just as i had closed the door and starting to walk to the new location the lights went extreme ! red colours and weak greens just starting to dance around the clear sky !

I ran up to my spot and I could see how active the auroras was just around the corner up the path ! I kept running, just thinking about getting my first pictures.
As i closed in around the corner, I saw the water still covered in snow, so no ice reflections

but i rigged my gear and started photographing !

For 5 to 8 minutes the lights went from nothing to everything

It was moving so vibrant and fast up there, so i got my pictures

This is the water "Øvre Vollvatnet", and on the left side goes the path up to the top to "Keiservarden" From there you have a great view north and of Bodø

And to Keiservarden i`m going tonight !
The Lights could be active

!
Have a nice weekend everyone !
For more of my aurora pictures from 2011 and 2012 please have a look at my folder :
[link]

Reply

So pretty >: This is one thing I always wished I could see in person

Reply

Reply

Reply

bare nydelig! kan ikke se meg mett paa dine bilder
Reply