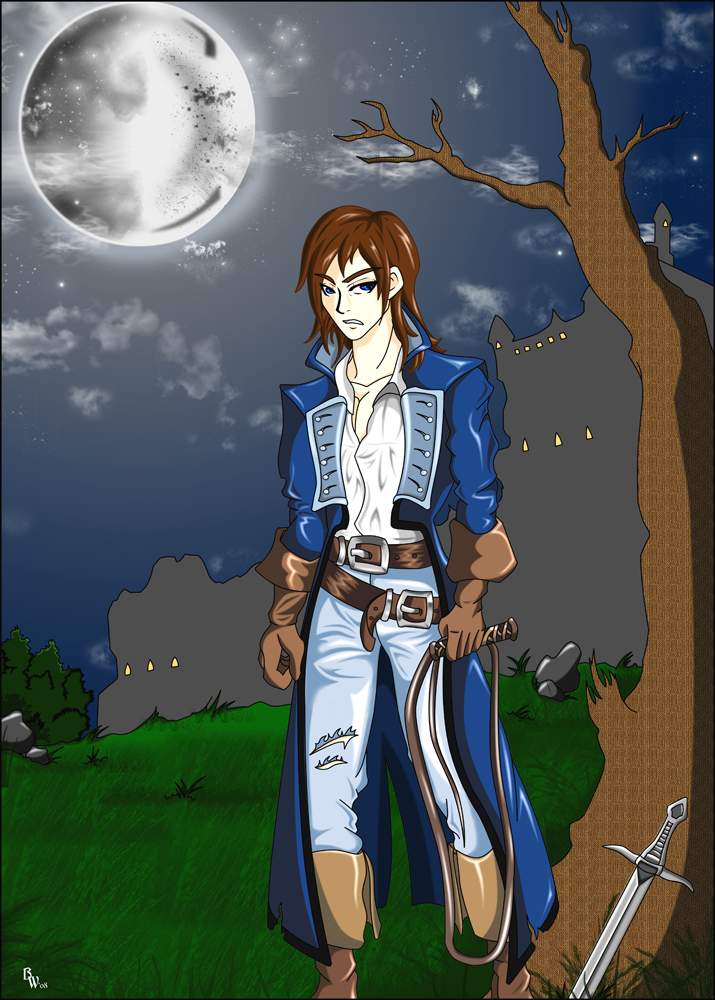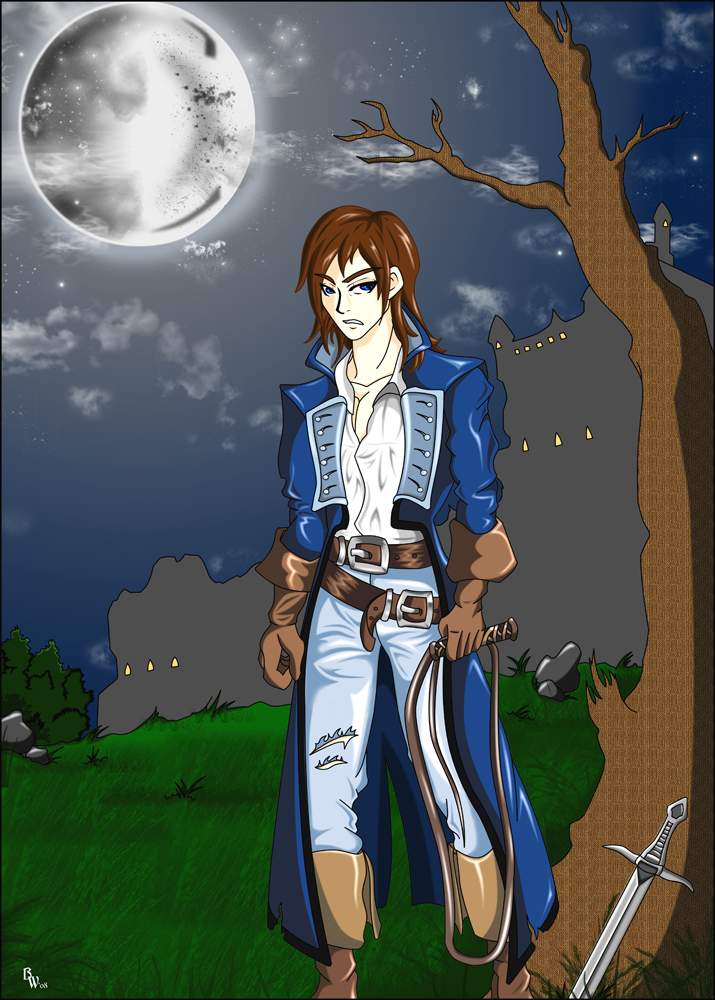 Watch
One of the last two prints I managed to do for Anime Boston, but never uploaded before going to the con. This was a last-minute finish, right up until the night before leaving for the con. Hence, I had to rehash the moon from another Castlevania picture I did a while ago, and alter it slightly. The background in general was done uber-quick, yet still turned out pretty damn good.

Richter (c) Konami

Looks really cool I think! Glad I found this old thing.
Reply

really nice background and character design. I especially like how you did the sky.

I would darken the castle in the background though, and make it black instead of grey. I think it would look like it was pushed into the distance more because right now it really stands out.
Reply

Reply