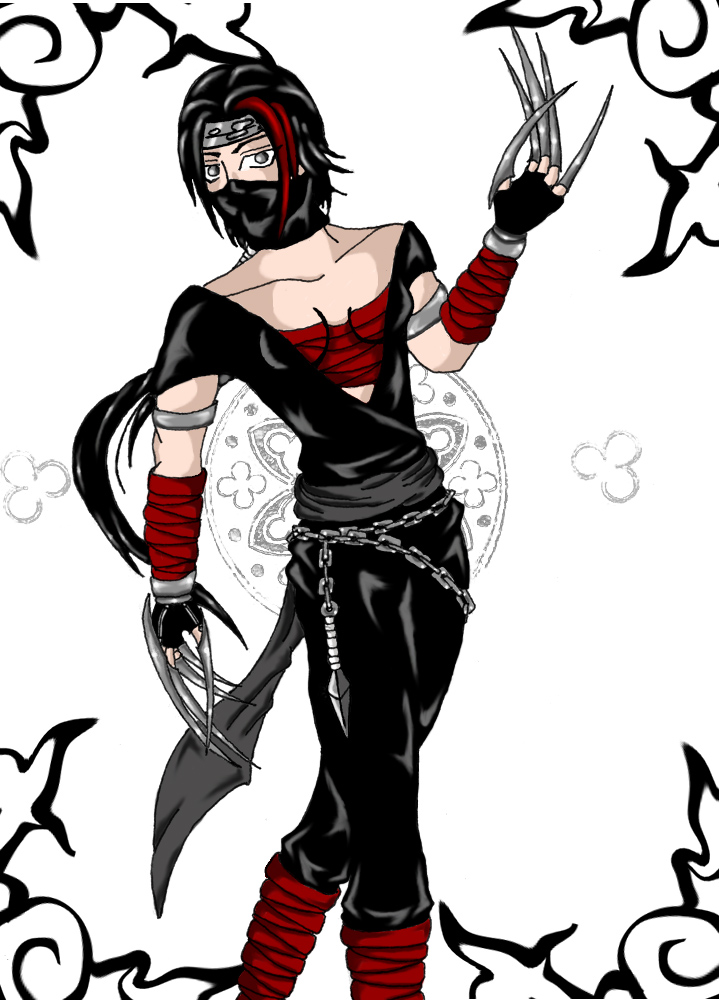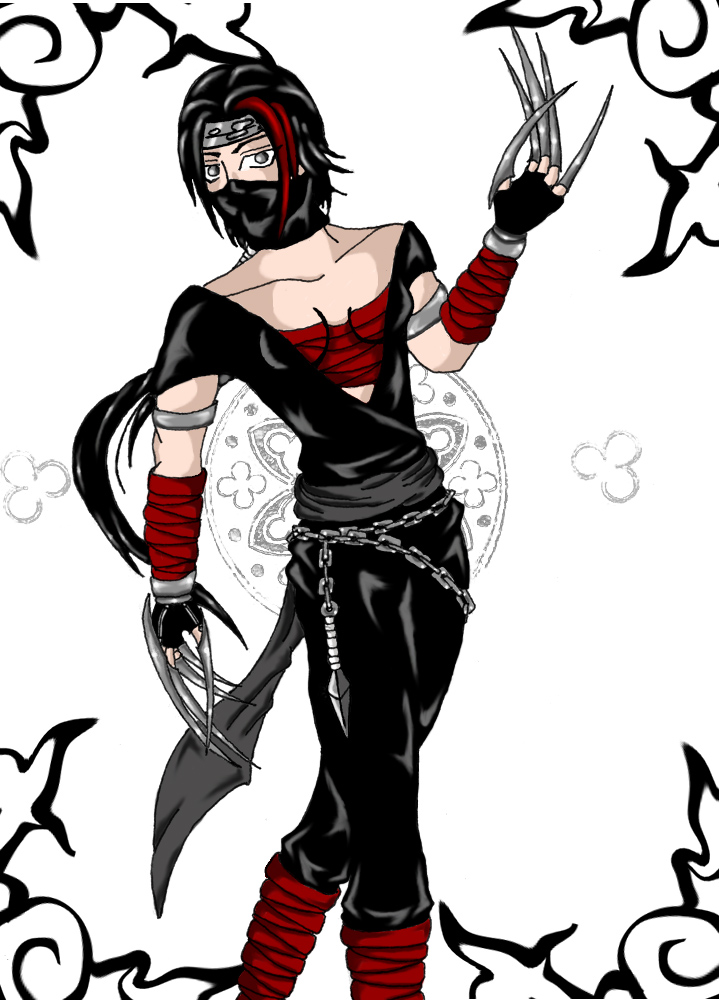 Watch
Yup, it's about that time of the year again. Did another rendition for my original Hidden Cloud/Lightning Missing Nin, Aori......for the up and coming DYOMN contest over at
. I don't know if they're gonna do what they did with the regular Nin Design contest, and require all new characters....but even so, it was fun to give Aori a revamped look.

Much better than my last full attempt with her, seen here -
[link]
Again, the background paintbrushes are not my own.
I'll come back and edit this, should this be contest-worthy.
Kurochi Aori (c) Me
Naruto (c) Kishimoto