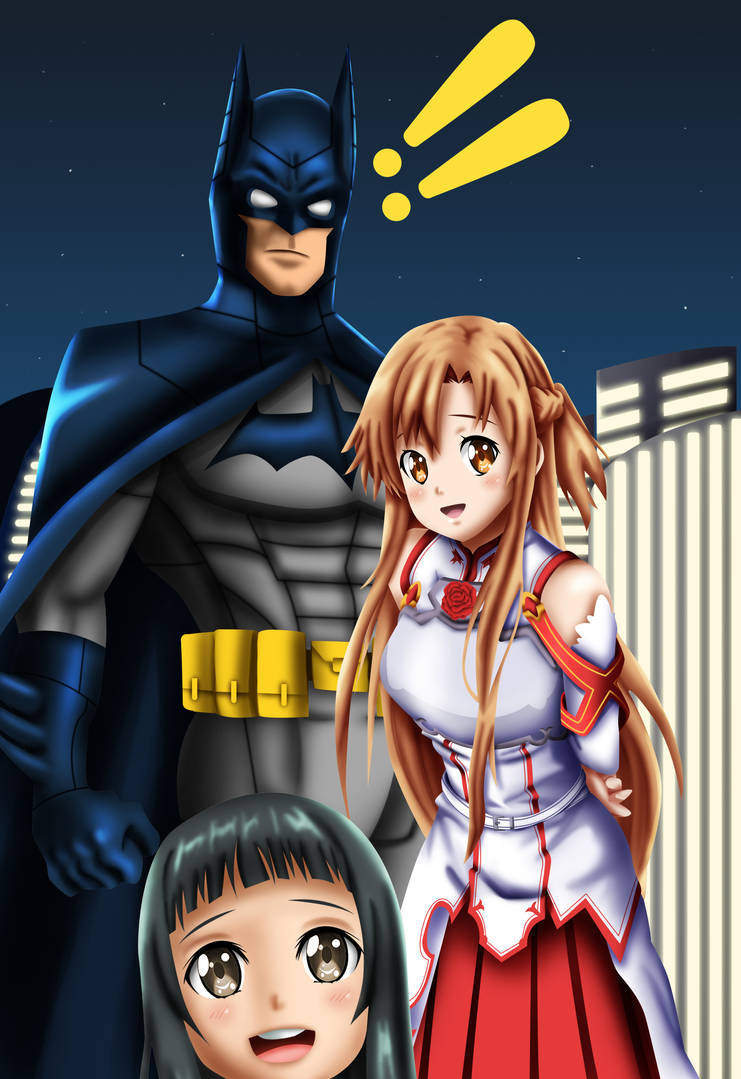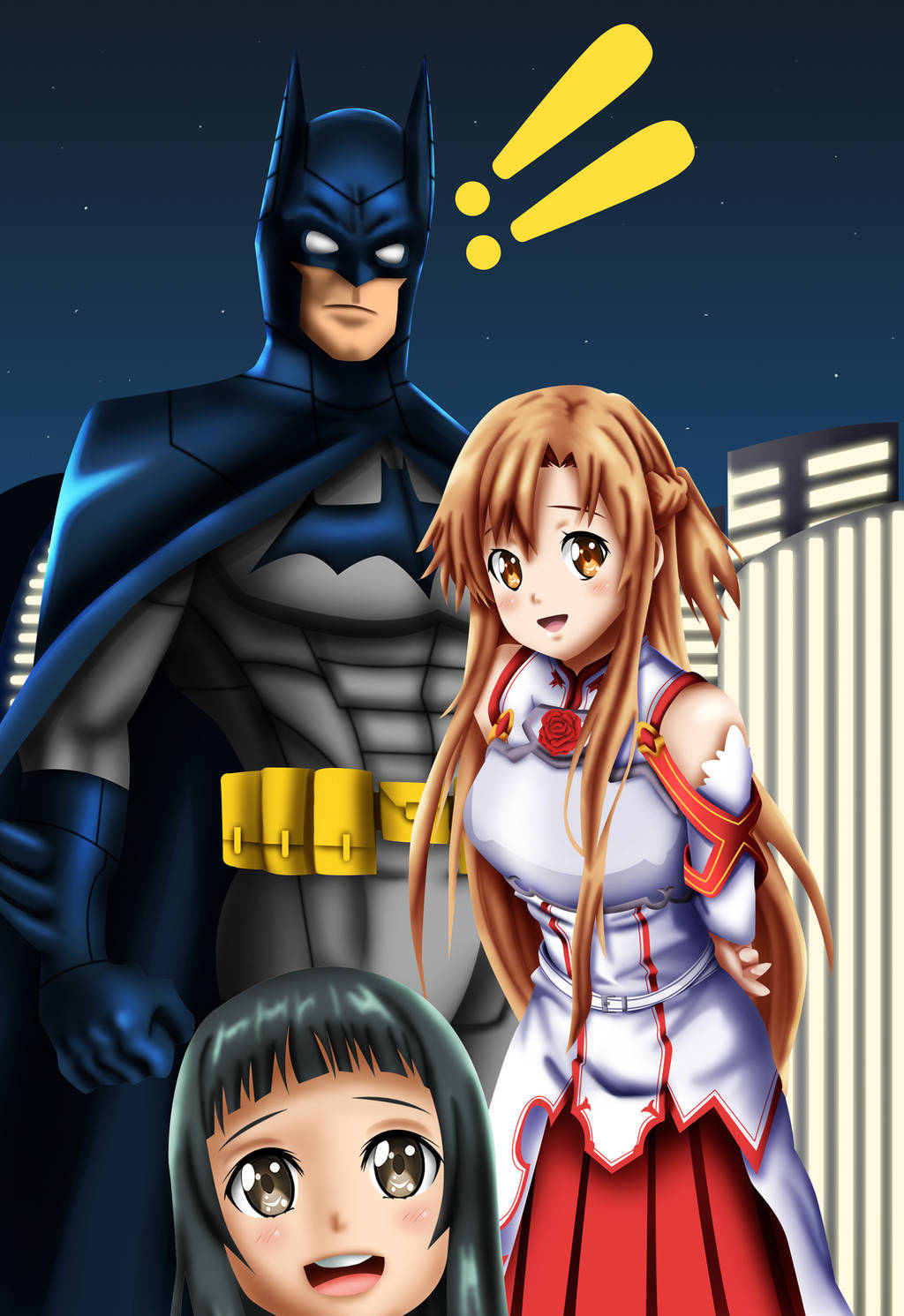 Watch
This is what I thought where Asuna and Yui are taking Selphie with Batman

Batman from the DC Comics

Yuuki Asuna and Yui from Sword Art Online SAO

hope you like it

Batman: Ugh, worst since Alfred but the Parental Lock on my computer.
Asuna and Slepthe overheard and started laughing.
Batman: THATS IT!!!
locks them up after tying them up.m
Reply

I don't think he's gonna tie them up and lock them up, that's like kidnapping.
Reply

Gotham or Arkham is probably not the safest place for a vacation. Also I wonder what Batman is thinking
Reply

Batman: I am not some tourist attraction

Reply

Oh no! KIRITO turned totally dark hahahhaah XD
Reply

Hahaha,I can't imagine him brooding alone in the dark hahaha!
Reply

Reply

Bateman is confused as hell right now XD Most random crossover I've seen, I like it
Reply

That matchup is so random and I like it
Reply

I love it. Of course, as a fan of both Batman and SAO, and yourself, I may be biased.
Reply

Reply

Asuna: You will NEVER be Batman.

Kirito: HEY! F**K YOU!
Reply

Reply