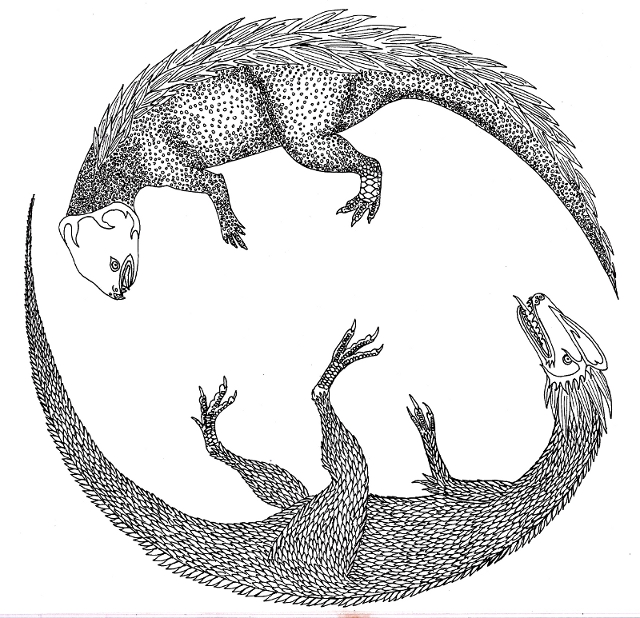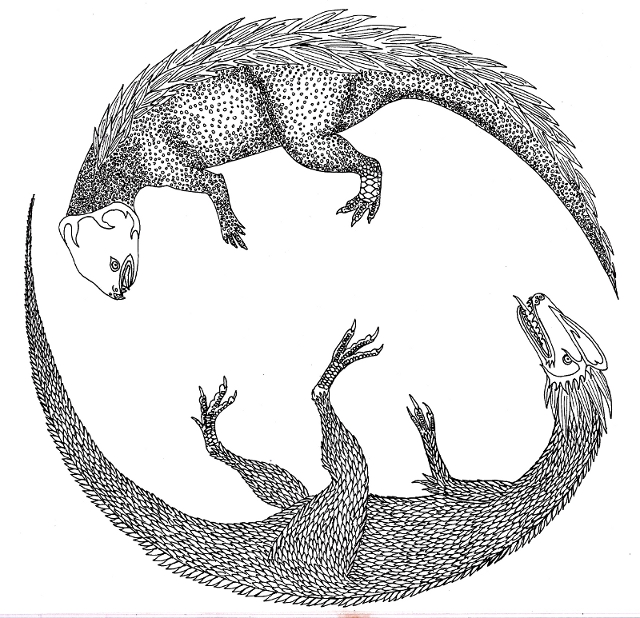 Watch
My entry for the Hell Creek
[link]
Year of the Dragon art challenge. When we came up with the idea of the latest challenge, I immediately decided to do something "different". So I took
Guanlong
and
Yinlong
, two dragon-named dinosaurs from the Jurassic of China, and gave them a little Chinese dragon-ish makeover. (I have to say it suits the former rather well!)
It's more "art" than "palaeo". It's definitely not meant to be an accurate restoration of the creatures (a full-grown
Guanlong
is like twice as long as the little ceratopsian, for starters. It also had two arms

). I did try to get their general shapes vaguely correct.
I eventually
coloured
this, and man, am I glad that I'd scanned the black and white first. I'll upload the coloured version to my gallery, but let's just say I'm not terribly happy with it.
ETA: also, yes, the title is totally an unsubtle ASoIaF reference.