My DeviantArtist Questionnaire. Nothing, apparently, is too much if it gets me an exclusive bundle of pixels tacked onto my profile.
How long have you been on DeviantArt?
3 years and 8 months!
What does your username mean?
My parents named me SimplySilent.

Really, they did.
Describe yourself in three words.
Passionate. Innovative. Rational.
Are you left or right handed?
Right.
What was your first deviation?
It's probably sitting in my gallery somewhere (or maybe buried in my scraps), but I hope it never sees the light of day.
What is your favourite type of art to create?
I used to enjoy creating digital art the most, but now I'm moving more towards water colors and cosplay (sewing).
If you could instantly master a different art style, what would it be?
I would love to be able to master abstract/surreal digital art. Something like this, basically: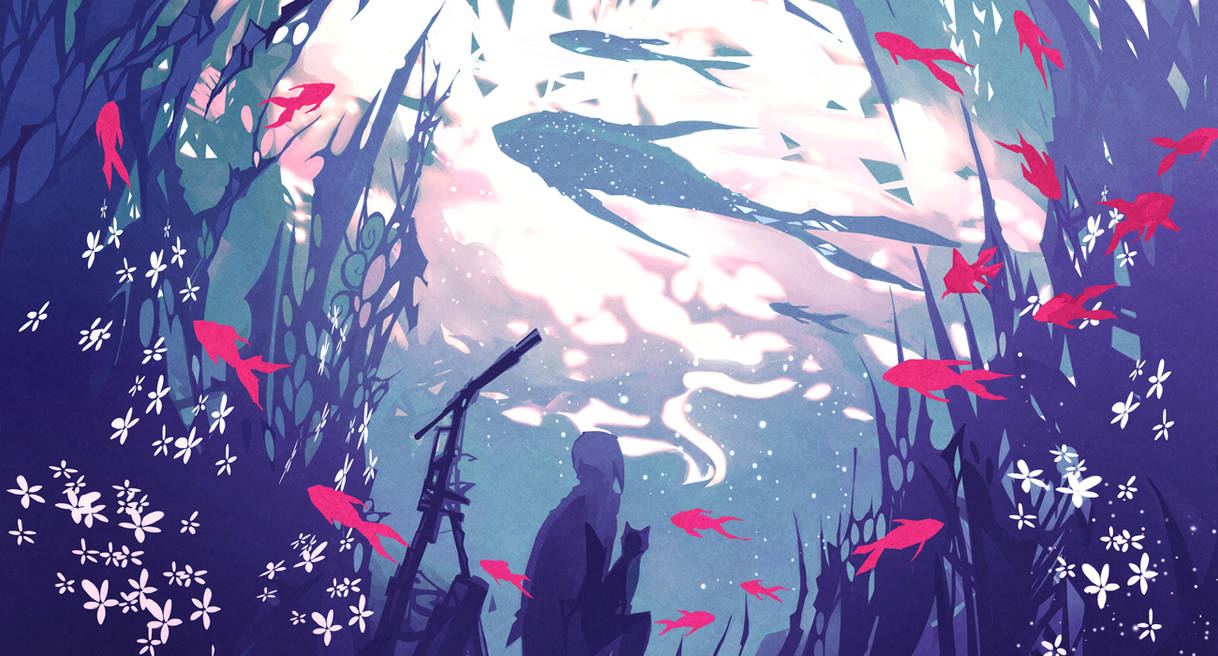 I can't get enough of this kind of art.
What was your first favourite?
Huh, apparently my first favorites were tutorials. Here's the first of them:

What type of art do you tend to favourite the most?
Digital art, like the one above, and photography.
Who is your all-time favourite deviant artist?
NanoMortis
, the artist of the digital piece above.

If you could meet anyone on DeviantArt in person, who would it be?
Celvas
, first and foremost. But some others I would love to meet in person include:
rainylake
SavageFrog
Astrikos
GinkgoWerkstatt
Aphicrys
PizzaPotatoNBacon
bradleysays
LabLayers
Schwannie
Lawli-Art
TheGalleryOfEve
Stygma
ManboobLover69
(
Chrysisi

)
How has a fellow deviant impacted your life?
I can reminisce forever, but I'll keep it short with just
Celvas
, who is one of the most fascinating people I know.


And for old time's sake, those of you who have been around long enough may remember this:
<da:thumb id="431167985"/>
I ship it
What are your preferred tools to create art?
Used to just be my tablet and Photoshop. Now I spend quality time wrestling my sewing machine.
What is the most inspirational place for you to create art?
Quiet places or art studios.
What is your favourite DeviantArt memory?
When this was a thing:



That's (from left to right)
Celvas
,
miontre
, and me, the CSS groupies.

I think we even had a spiffy group name, though I can't recall it at the moment.