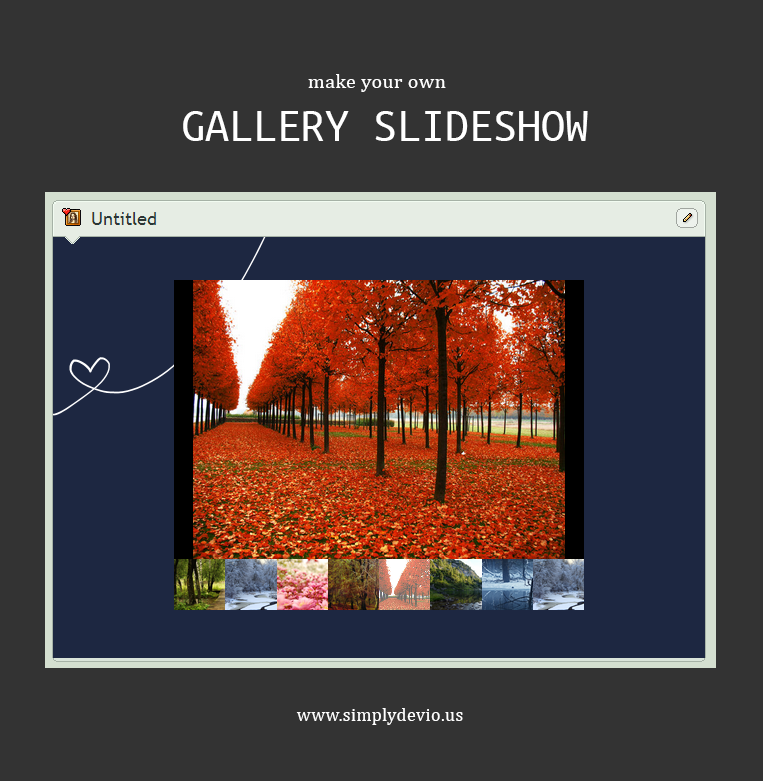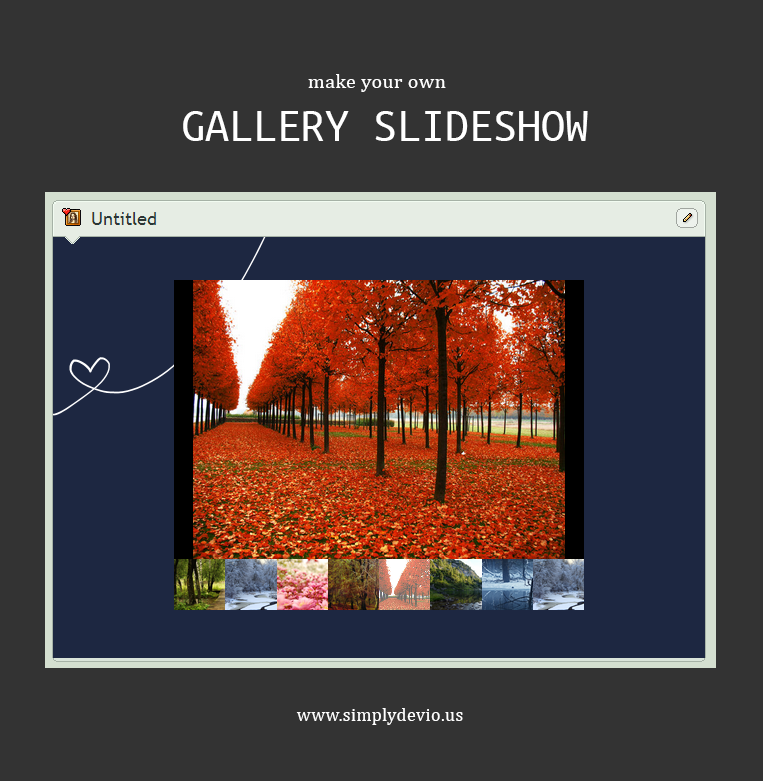 Watch
While anyone can mess around and preview what they want their slideshow to look like, you must purchase the password here for
300 points
or $3.50 through PayPal (note me) in order to receive the codes that will allow you to install this to your profile.

how to use
Please note that you must be a
premium member
in order to use this Gallery Slideshow.
Purchase the password needed to get your codes by clicking the button on the right. If you have any difficulties about accessing the password text, you can send me a note with a screenshot of your proof of purchase, and I'll send you the password.
Go to my Gallery Slideshow Creator page.
Customize your directory as you wish and enter the password into the box to see your codes.
Follow the steps in this tutorial to learn how to install the directory onto your page.
rules for use
Please do not send the password or the codes to anyone else. Only the person who purchased the password may use the codes from the Gallery Slideshow Creator.
This creator cannot be used to make commissions, requests, gifts, etc. for anyone else, whether it is for commercial or non-commercial purposes.
You may modify the codes however you would like.
Credit on your page is highly appreciated, but not necessary.
credits
featured images:
The bridge over the river
by
Korolevatumana
|
Stock Winter Stream
by
Celem
|
flowers
by
rashell-stocks
|
Forest
by
Flore-stock
|
Red Morning I
by
SerapStock
|
Transition
by
Burtn
|
Winder Pond 4 - stock
by
Synaptica-stock
suggestions
If you have any suggestions for improvement or any ideas for what sort of profile customization I could try next, please do not hesitate to let me know! If you suggest an idea, and I decide to make it, it will be completely free for you to use.