SET A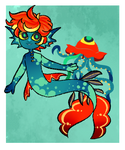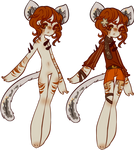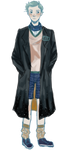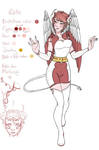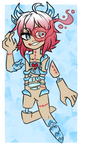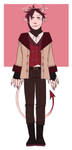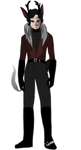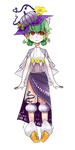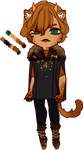 ***#1 is a Jellyface #4 is a Chaoscu and #5 is a Sugarmancer
***#7 resell for $10
SET B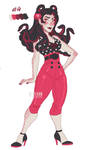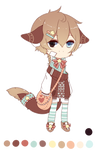 Watch

Comment here if you're interested ; u ;!
*ALL characters are still available!*
Reply

Reply

i just recently found out that i cant resell him so yes i will look at art trades <3
Reply

Reply

Reply

He isn't a boozeshark, the CS types are all listed in the journal uwu! He was part of a CS that recently got disbanded so I think he's just a nonCS now
Reply

What would you look for for the Dextro?
Reply

A legendary MYO Slot for Dextro or a swap! ((BTW she has a buncha luminiscent markings i added to her but it wasnt included in the ref! Just thought to let u know haha))
Reply

Reply

Minimum $10! But i could think about trades uwu
Reply

aaa ;O; I don't have a ton of characters uft but if there's any you'd like here I could combine with maybe customs? all of my uft characters are here;
toyhou.se/strdxst/characters/f…
Reply

I'm sorry I didn't see anyone I could use unu... I'm mostly just looking for the $10 cuz that's how much I sell these aesthetic adopts for!
Reply

Reply

OTA!!! Just offer whatever, I could sell him up (i made him~) or accept a trade!
Reply

i'm always scared to lowball but lemme try lmao
can i offer $10 for him? owo or i can offer like
900

if you don't take paypal lol
Reply

Reply

Oof I'm really interested in your dinobit my dude,,,
Reply

dude i'll buy u one just bc uR THE BEST!!
Reply

//SQUINTS AT U


WHAT ARE U SAYIN BOI IM CRYIGNGNGGG----- PLS FAM,,, LET ME DO SOMETHING FOR U---
Reply