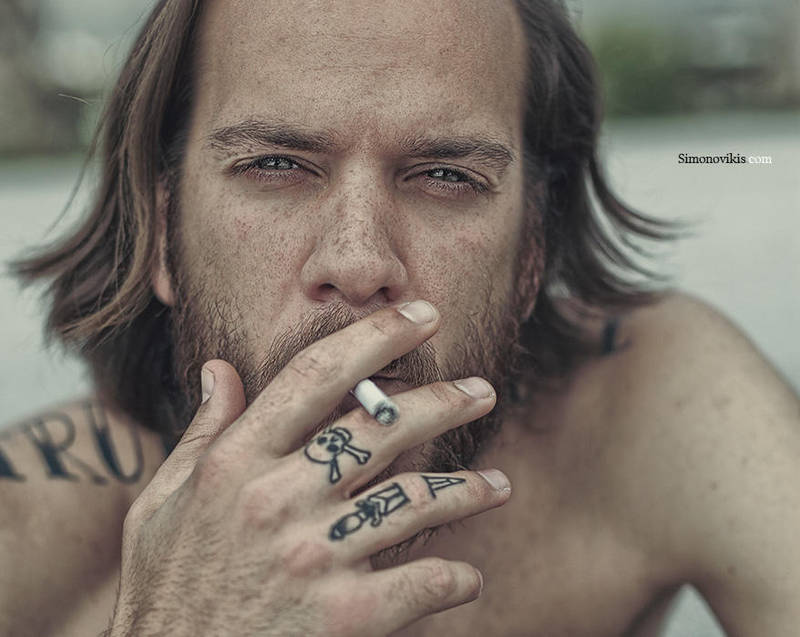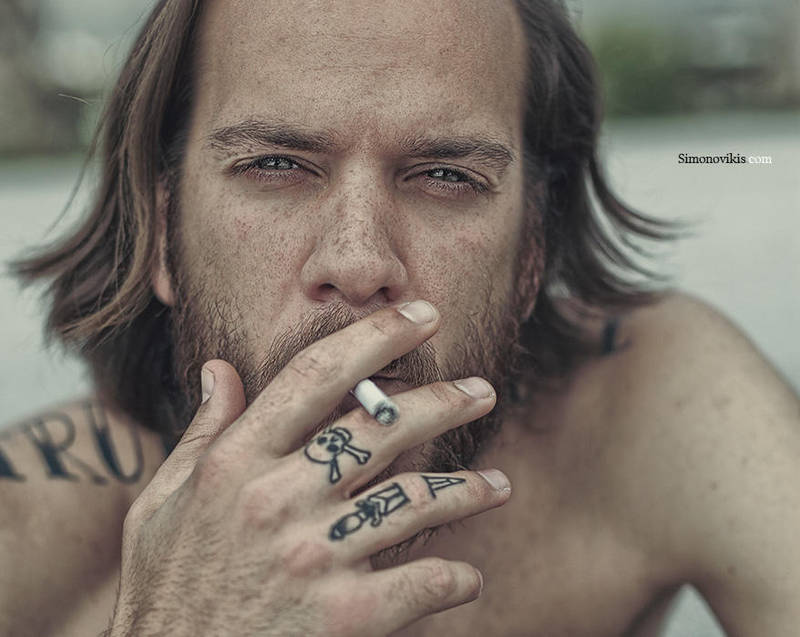 Watch
A powerful portrait done as simply as possible. The detail and clarity of the photo come from a good camera and a skilled eye. The composition here follows all the basic rules, off center, eyes on the 1/3rd line, great use of DOF, balanced colors. Technically it is flawless. Of course the camera and lens only add to the photo. Some photographers use their cameras as crutches, this photographer is not one of those because the technical aspects lie right there.

I did take off of originality because I have seen hundreds of men smoking on this site. No fault there, this has to be one of the better examples of it.

Finally, I come to impact. Always based on two factors. Does it challenge me to attempt better, and does it make me think. Often times a photo only accomplishes one and that alone gives the photo merit. This photo accomplishes both. the mystery behind the eyes, the mystery of the man. He himself seems to be analyzing the viewer intently, perhaps lost in his judgment of the viewer. This is powerful. Referring back to the technical aspect, it is tough to have all those aspects fall into place perfectly. It is easy to let one slide, or to have it just off-perfect. If a photo like this doesn't offer a challenge to other photographers, they are far too full of themselves to ever accomplish a great photo.
The Artist thought this was FAIR
10 out of 11 deviants thought this was fair.