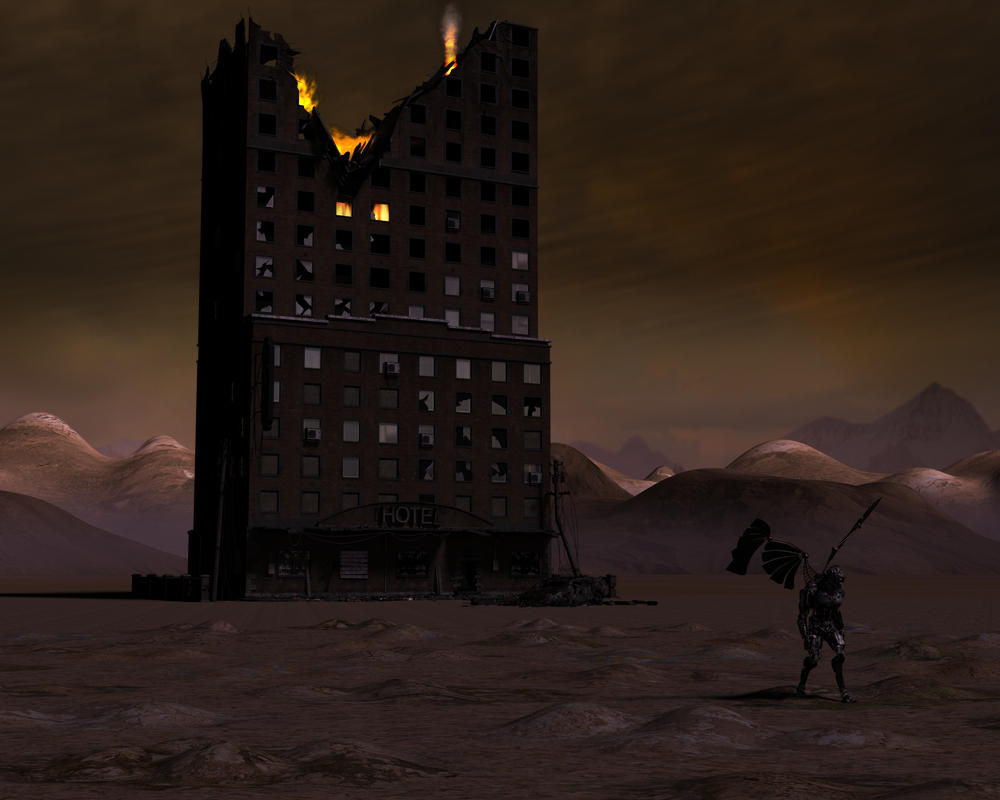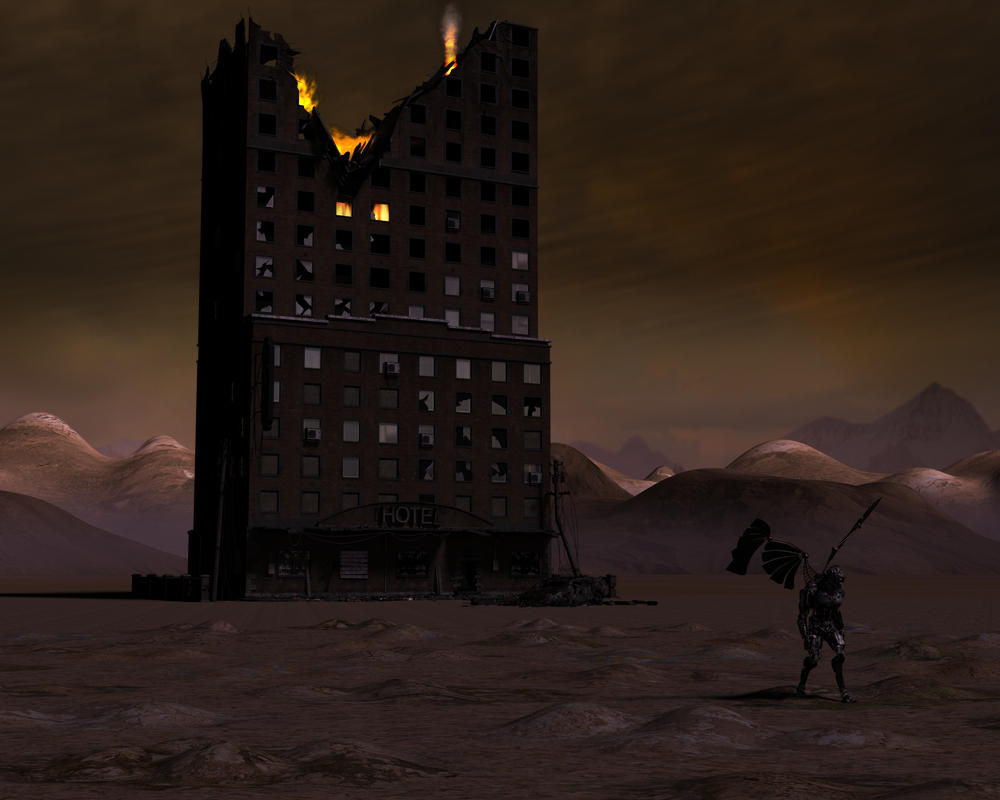 DS4P, no postwork

CyberM4 with Apteromata wings, both now with supplied MATs
A ruin from Stonemason, plus trashed car, set in WorldBase-XT. Jepe's Flames with some UberPoints provide the fires

Apocalypse wasteland, works for me, very nice.
Reply

I love the mood of the image - the toning/lighting fits perfect the theme of it.
Reply

Thanks, I'm not quite sure what the story is here, but I am leaning toward a 'crash landing' style kind of thing

Reply