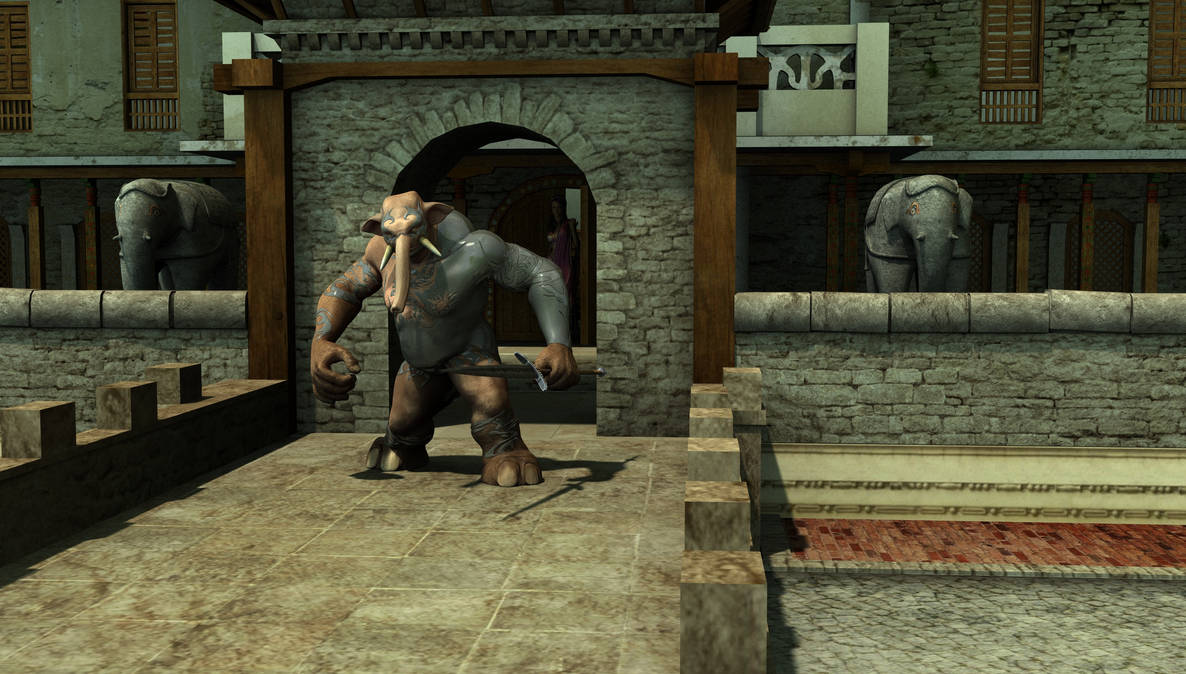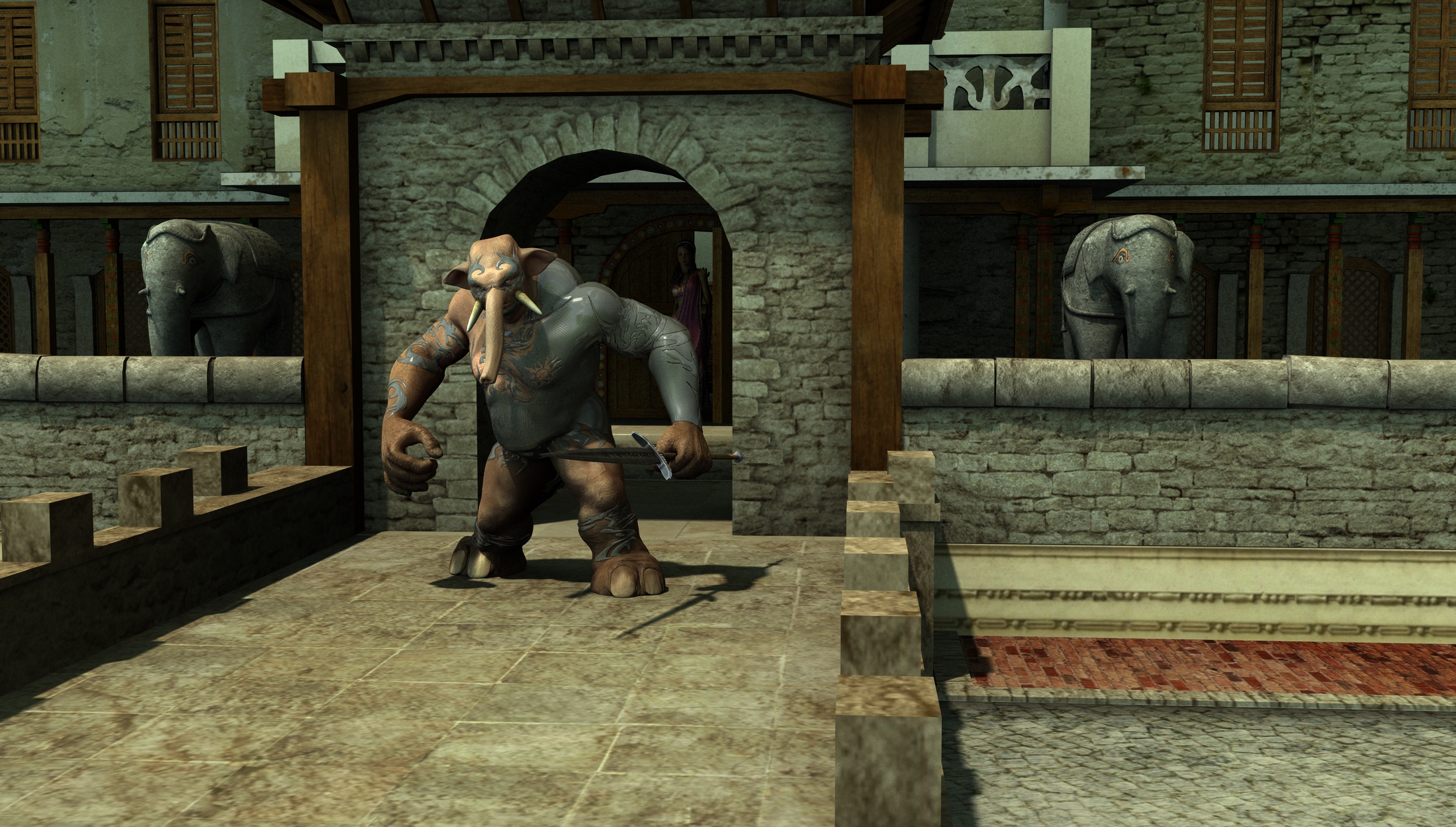 DS4P, not postwork.

Started as a simple test of Geometry Shell and Jepe's body jewels and sort of went from there. It was just 'natural' to put him down in Merlin's Himalaya set as an 'avatar' of Ganesh.
Then he needed something or someone to guard .. so out came Mec4D's sari set again!

Very nice! Looks like a formidable guard!

Reply

Only approach with a bag-ful of currant buns ...

Reply

Now this is cool...great guardian. Very interesting characters. I'm really enjoying your pieces with Geometry Shell and Jepe"s body morph. Not to sound silly but what is Geometry shell?
Reply

How to explain it ...? Imagine loading a figure (or prop), then loaoding another and resizing it to, around 101%, giving it an all over grey diffuse and changing opacity to 50%. That's sort of what it looks like, plus it gets all the material zones of the figure it was created from. That lets things, such as Jepe's body jewels (which are 'just' displacement and opacity maps), to be applied to it. You can pretty much do to it what you can do to the original figure but with far less overhead than actually having a full duplicate.
Here's another example as an idea? You know all those second skin MATs? They look a bit ... 'off', don't they - no depth to them at all. Why not slap them on a geometry shell - now they will not look like they are painted on.
Reply

Yup. That's a Huffalump alright

Another good 'un with some fine attention to detail.
Reply

I am loving what you are doing with this geometry shell. This is way cool. Making me want to be brave enough to try it.
Reply

It's not hard ... honest! Just need to be a little careful with UV maps (the Jepe's body jewels, for example, use/need M4 or V4 UV maps) and the shell 'adopts' the UV map of the 'host'.
Reply

So you can change the shell UV maps separately from the host easily?
Reply

I must admit I am not sure of that - it has no UV map option itself (from memory) and I do not know if it changes along with the underlying 'donor'.
Reply

Hmmm so something to experiment upon it seems

Reply

The latest 4.5 beta allows you to alter the UV map of the shell and have it different to th eunderlying figure - thay must have been listening

Reply

Go forth, Frau Doktor, and experiment ...
MORE POWER IGOR!

Reply