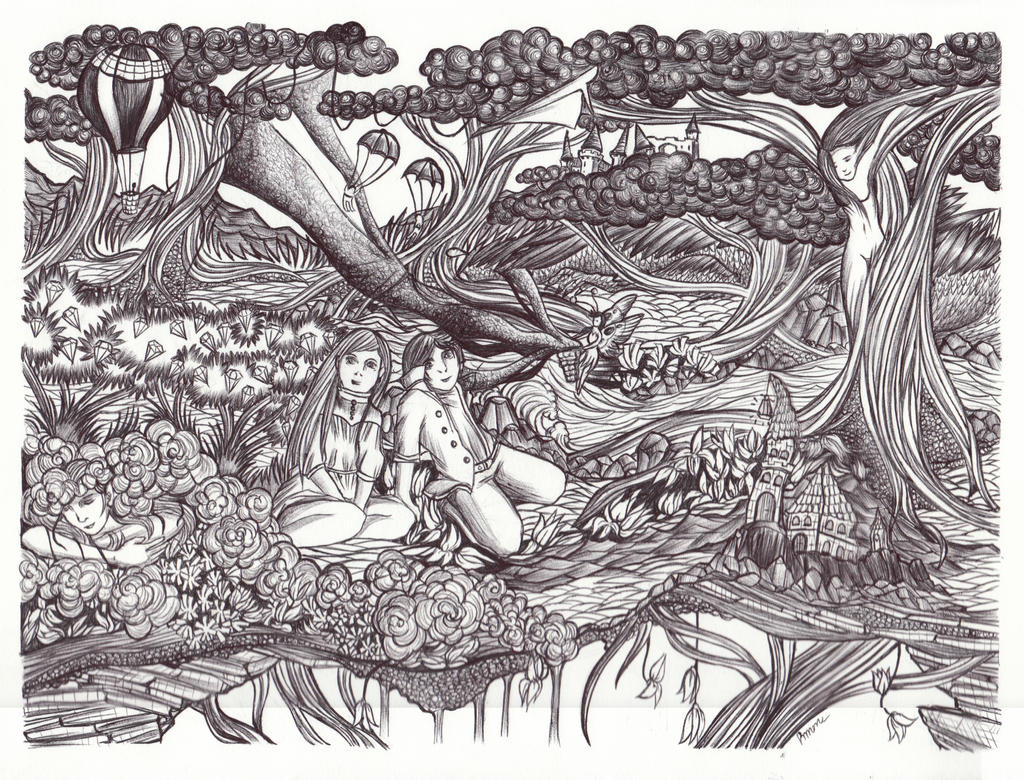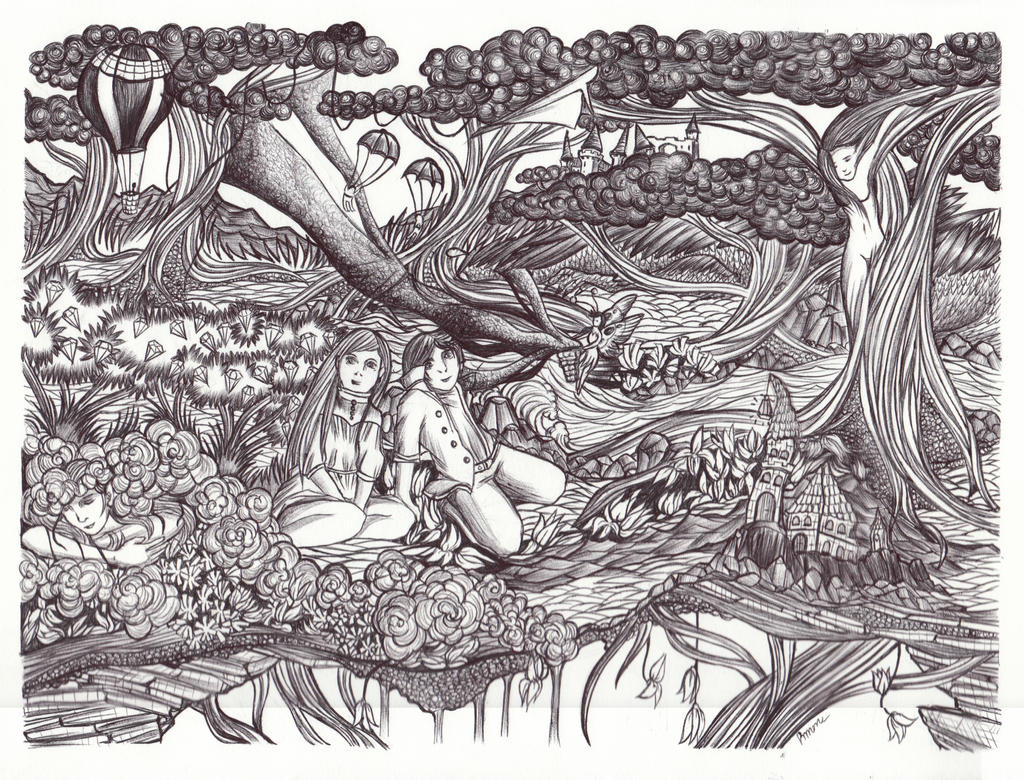 Watch
Biro. December 2010.
Over hill, over dale,
Thorough bush, thorough brier,
Over park, over pale,
Thorough flood, thorough fire,
I do wander everywhere.
(...)
I know a bank where the wild thyme blows,
Where oxlips and the nodding violet grows,
Quite over-canopied with luscious woodbine,
With sweet musk-roses and with eglantine.
William Shakespeare
A Midsummer Night's Dream, 2. 1
B&W version with a few spots of color here:
[link]