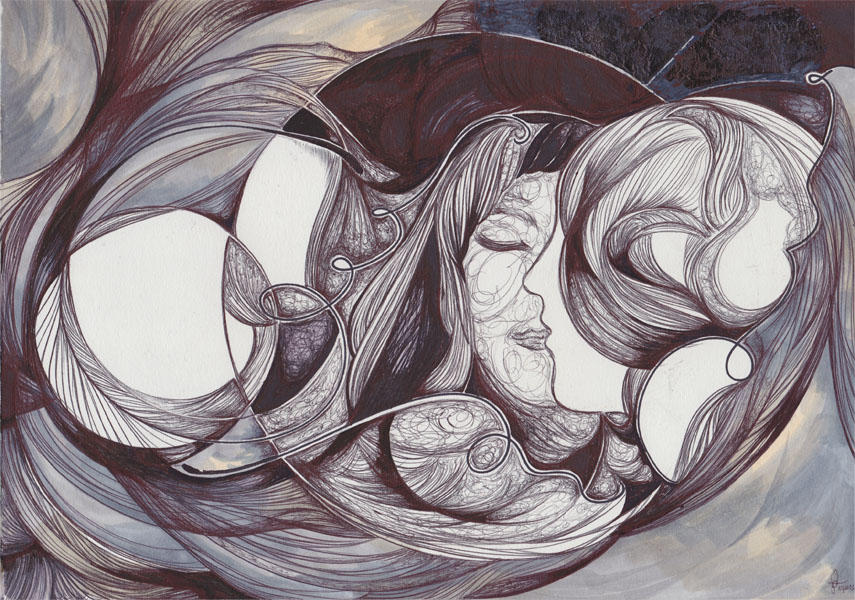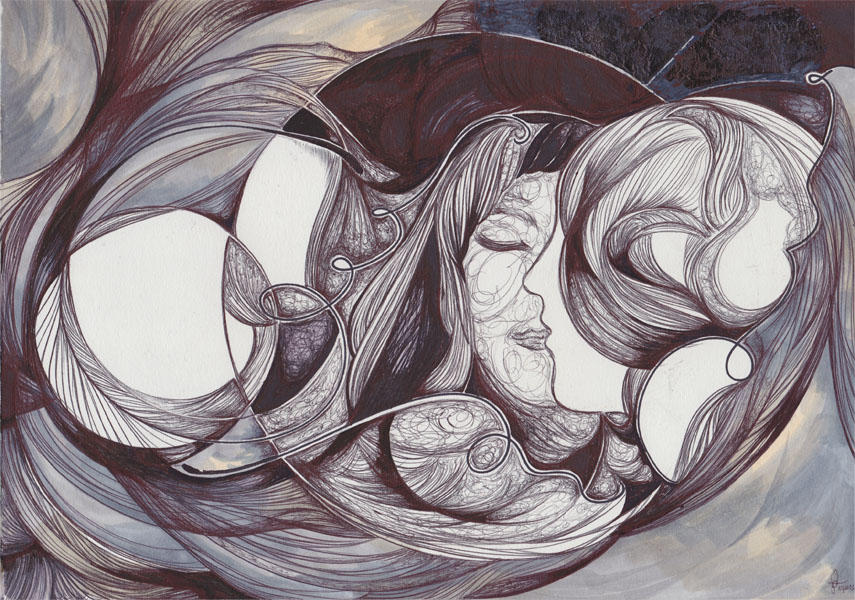 Watch
In August, I saw Sigmar Polke's Eight Curlicue Pictures (all made in 1986) at the Herrenchiemsee Castle. I originally wanted to draw a series of twelve pictures, featuring the elements of Polke's drawings on the outside, surrounding globes of imaginary worlds. But then the first one turned out like this; we'll see what the next one will be like... I named it Providentia after one of Polke's drawings -- those are:


Ratio (Vernunft)
Providentia (Voraussicht)
Alacritas (Eifer)
Velocitas und Firmitudo (Schnelligkeit und Stärke)
Acrimonia (Schärfe)
Virilitas (Männlichkeit)
Experientia und Solertia (Erfahrung und Geschicklichkeit)
Audatia (Mut)

Made with biro, black pens, and copic markers. DIN A4. The original artwork is also for sale, if you are interested.