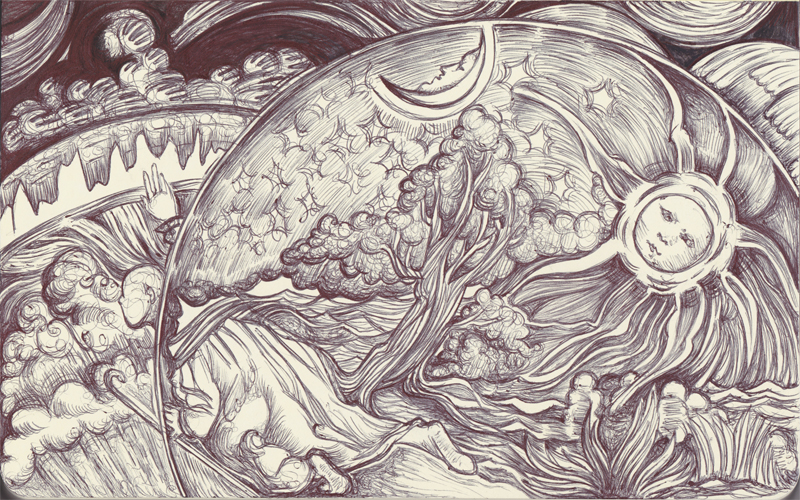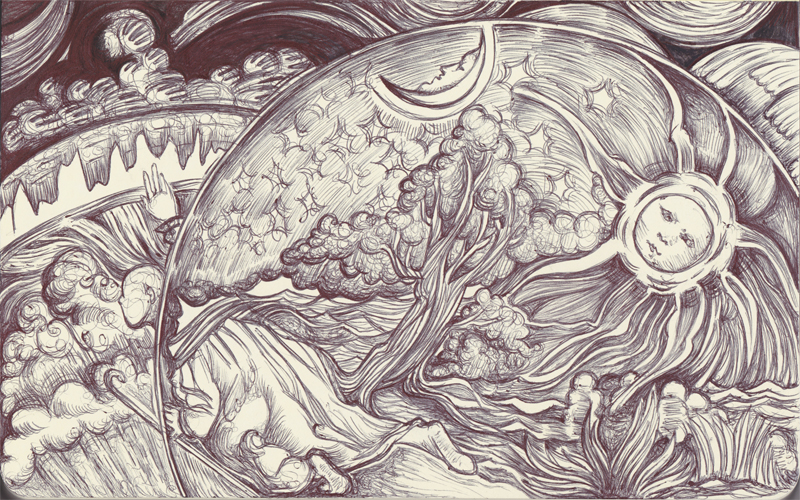 Camille Flammarion, L'Atmosphere: Météorologie Populaire (Paris, 1888), p. 163.
The Flammarion Woodcut is an enigmatic woodcut by an unknown artist. It is referred to as the Flammarion Woodcut because its first documented appearance is in page 163 of a work on meteorology for a general audience. The woodcut depicts a man peering through the Earth's atmosphere as if it were a curtain to look at the inner workings of the universe.
The original caption bellow the picture, (not included here), translated to: "A medieval missionary tells that he has found the point where heaven and Earth meet...".
The picture is embedded in the German Wikipedia article on metaphysics (Metaphysik,
de.wikipedia.org/wiki/Metaphys…
. Since I am fond of the ideas of metaphysics, I created a modern version of it, with biro and black pens.

This is a wonderful recreation of a metaphysical classic. I love your line quality and detail. Nicely done!
Reply

Thank you very much for your comment, I appreciate it! For me, the original picture really is the essence of metaphysics and I am happy my recreation appeals to you

Reply

Lovely recreation!
Nice to see someone understands the value of studying others art!
Reply