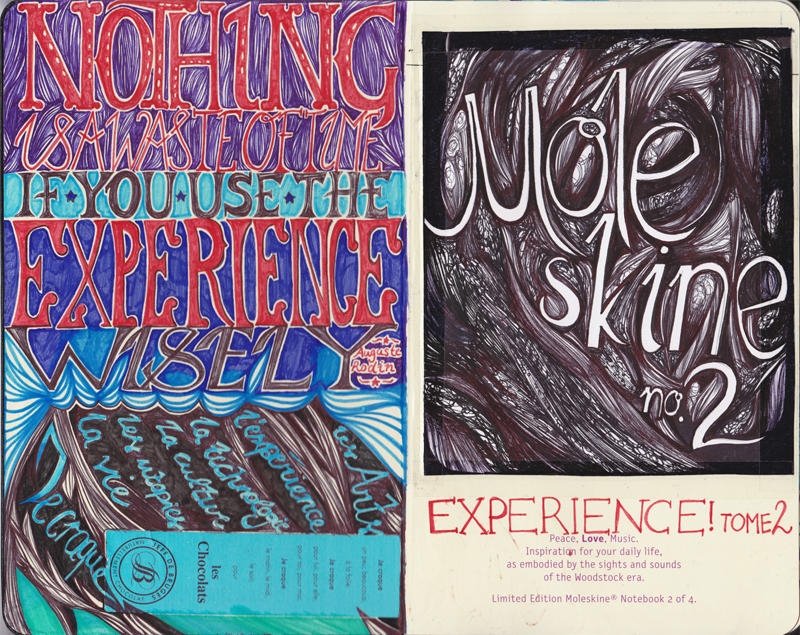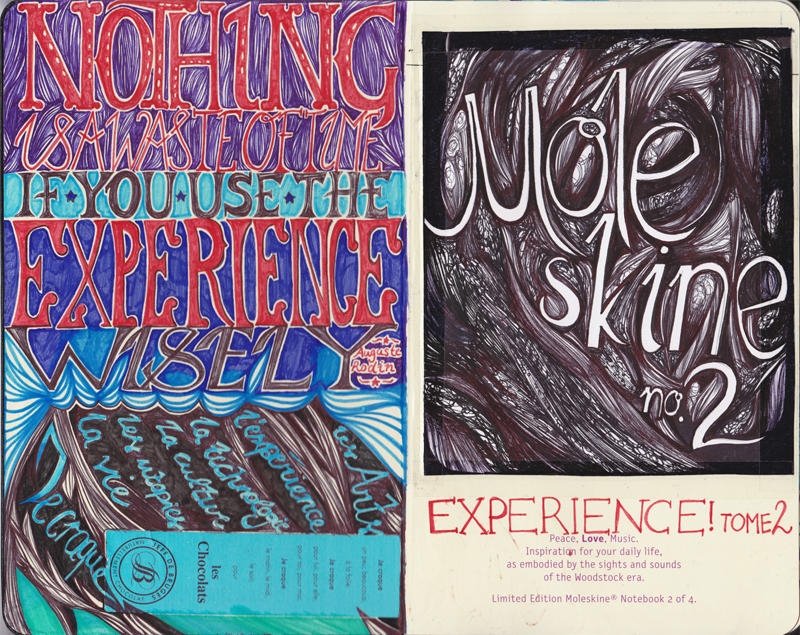 Watch
Nothing is a waste of time if you use the experience wisely.

-- Auguste Rodin.

Je craque un peu, beaucoup, à la folie.
Je craque pour lui, pour elle, pour toi, pour moi.
Je craque le matin, le midi, le soir, pour les chocolats...

... les arts, l'expérience, la technologie, la culture, les utopies, la vie. Je craque.

Biro, Stabilo ballpoint pens. First page of my second Moleskine.

January 2013.