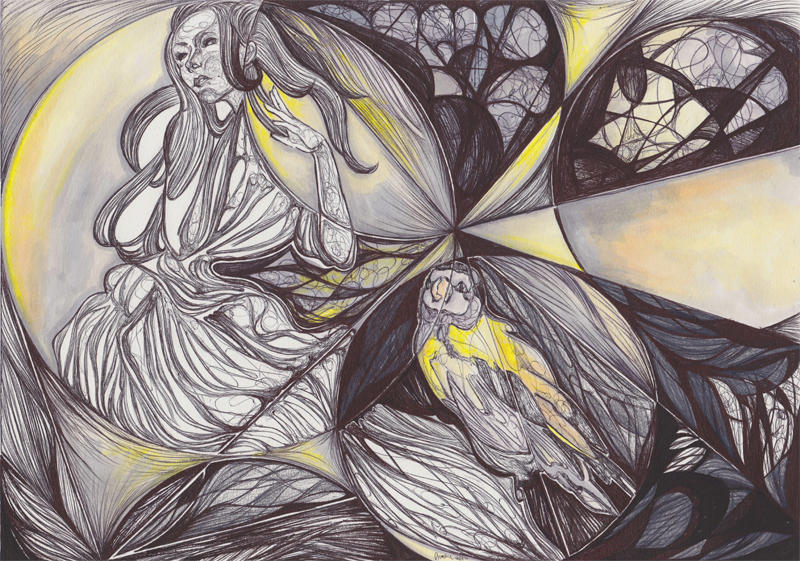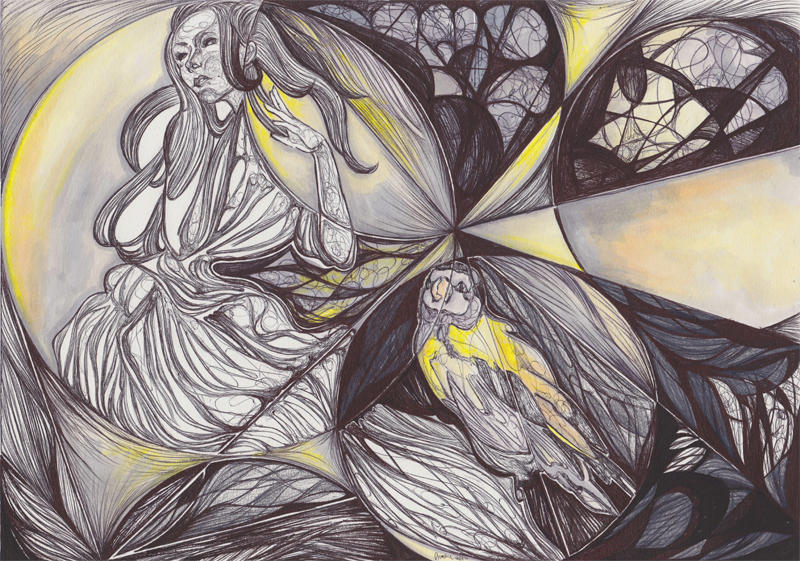 Watch
In August 2013, I saw Sigmar Polke's Eight Curlicue Pictures (all made in 1986) at the Herrenchiemsee Castle. I originally wanted to draw a series of twelve pictures, featuring the elements of Polke's drawings on the outside, surrounding globes of imaginary worlds. But then the first ones turned out completely different and I decided to go with the style that emerged.
This is the fourth one, featuring a fashion model from a magazine and a Goldfinch (from the book: the Goldfinch). I named it "Audatia" - courage - because my life is undergoing radical changes this year that require courage, more than anything else.
Those are Polke's drawings:
Ratio (Vernunft)
Providentia (Voraussicht)
nakilicious.deviantart.com/art…
Alacritas (Eifer)
Velocitas und Firmitudo (Schnelligkeit und Stärke)
nakilicious.deviantart.com/art…
Acrimonia (Schärfe)
Virilitas (Männlichkeit)
Experientia und Solertia (Erfahrung und Geschicklichkeit)
nakilicious.deviantart.com/art…
Audatia (Mut) - this one.
Made with biro, black pens, and copic markers. DIN A4. The original artwork is also for sale, if you are interested.
Not sure if I will do the other four, Ratio, Alacritas, Acrimonia, and Virilitas as well, but I might.