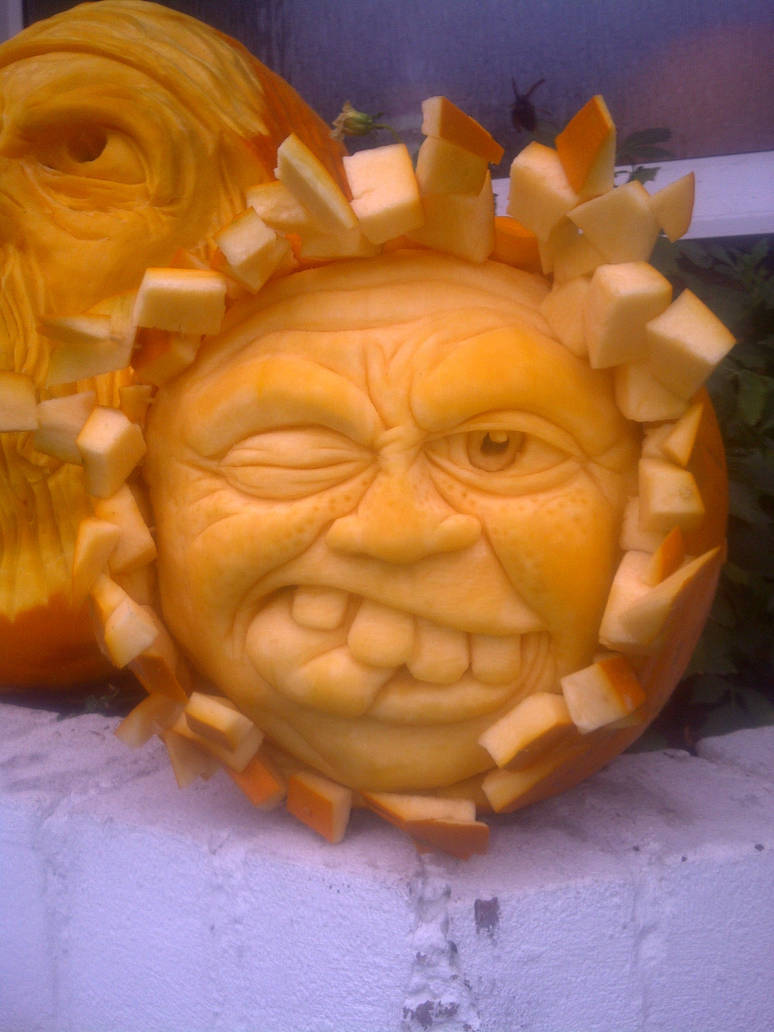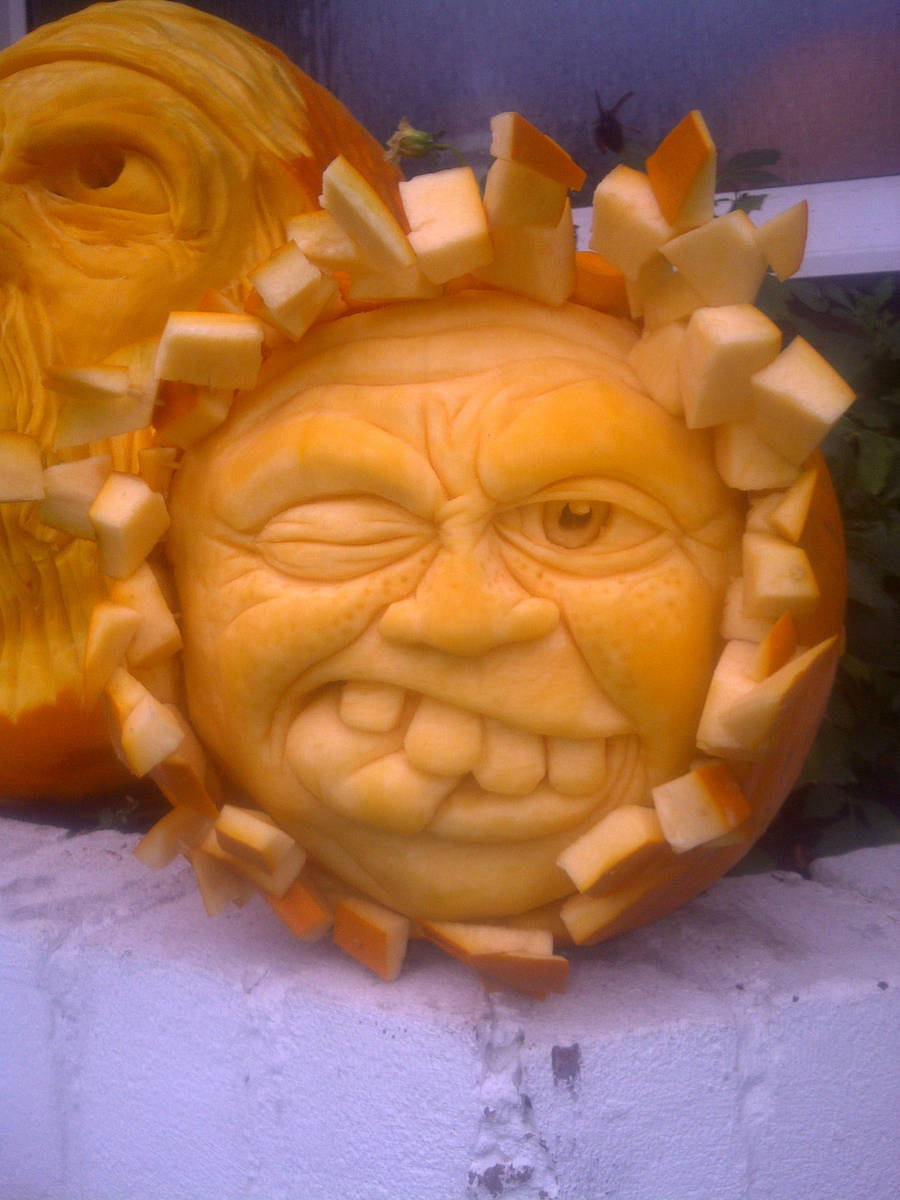 another villafane inspired pumpkin

I think this is my favorite pumpkin that you created. best of luck in the contests!
Reply

thanks kissel, you did a great job yourself! thought you were gonna win villafanes contest until that dinosaur was posted! damn that was a great idea lol

ohh well, we will have to try again next year!
!
Reply