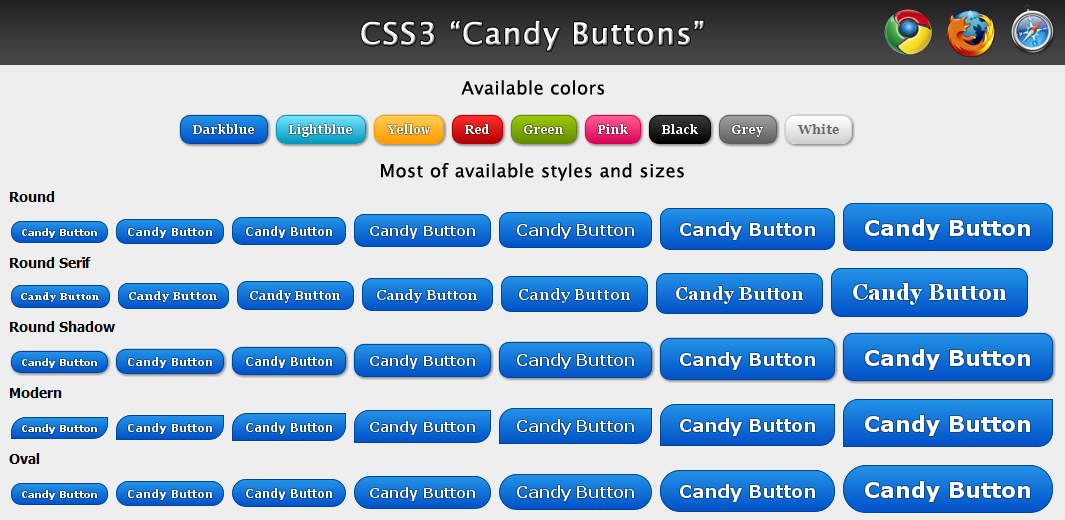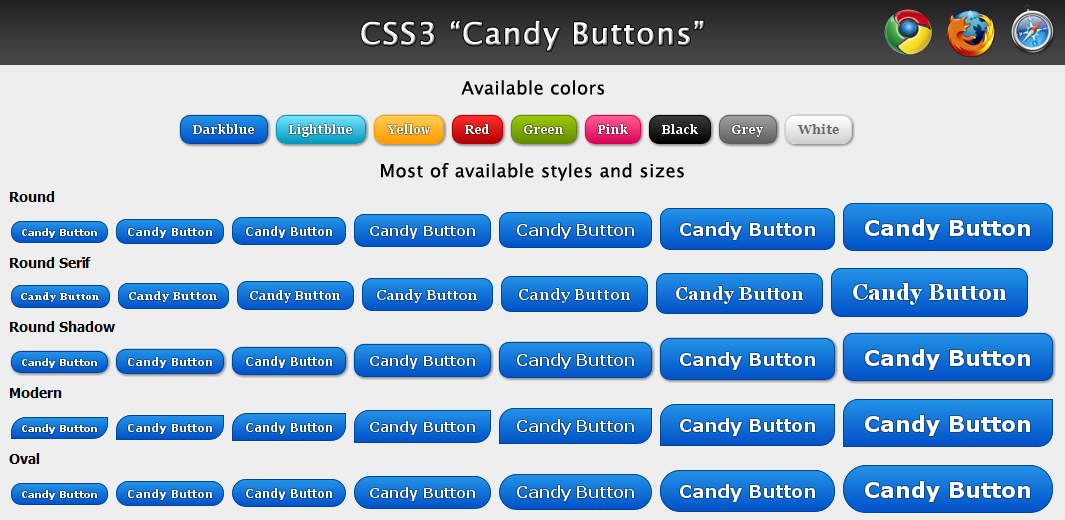 This buttons set is based on CSS3 and no images. You can choose from 3 different types, 9 cute colors, 7 sizes and 2 additional, optional classes. It gives you a large amount of Candy Buttons which you can customize as you want. Candy Buttons works great on following browsers:
- Firefox 3.5+
- Chrome 5.0+
- Safari 4+

Summary and benefits:
- lightweight (minified version size is only ~6kB)
- image less
- easy-to-use
- a lot of possibilities
- eye candy

Changelog:
1.01 - 24.07.2010
- use "rel" attribute instead of "name" to make sites valid

See "readme.html" in ZIP file for installation guide and more info.