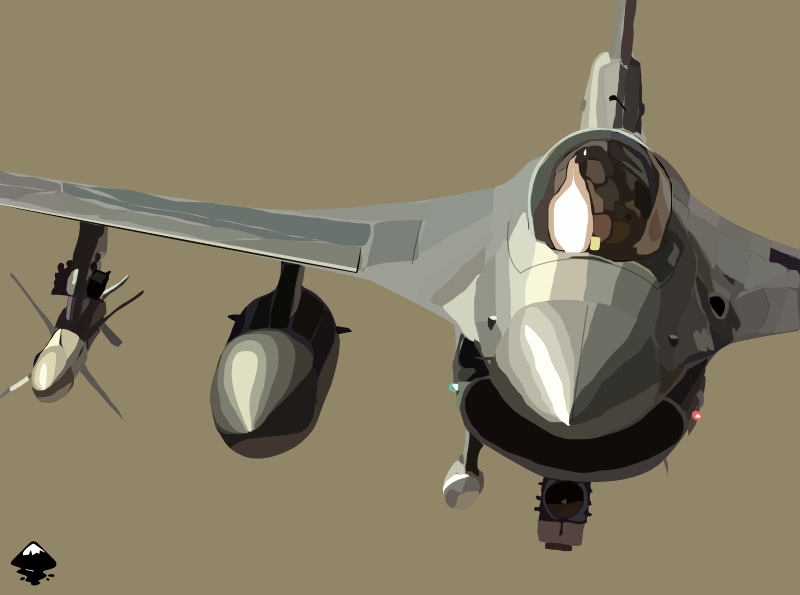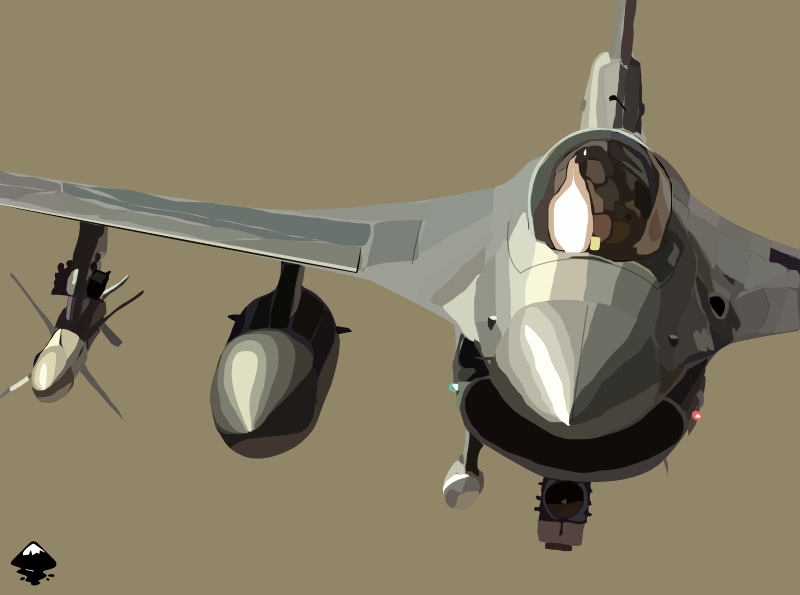 Watch
f-16 fighting falcon, just another experiment.
Again Inkscape image, about 2hrs manual work.

Looks like he's going on a "Wild Weasle" SEAD (Suppresion of Enemy Air Defenses) mission with that loadout. I can tell by the AGM-88 HARM (High Speed Anti-Radiation Missile) slung under the wing.
Reply

Awesome

good work, what did u used?
Illustrator?
Reply

Thanks! I used Inkscape, (www.inkscape.org) which is a open source svg editor i code on.
Reply

Reply

Reply